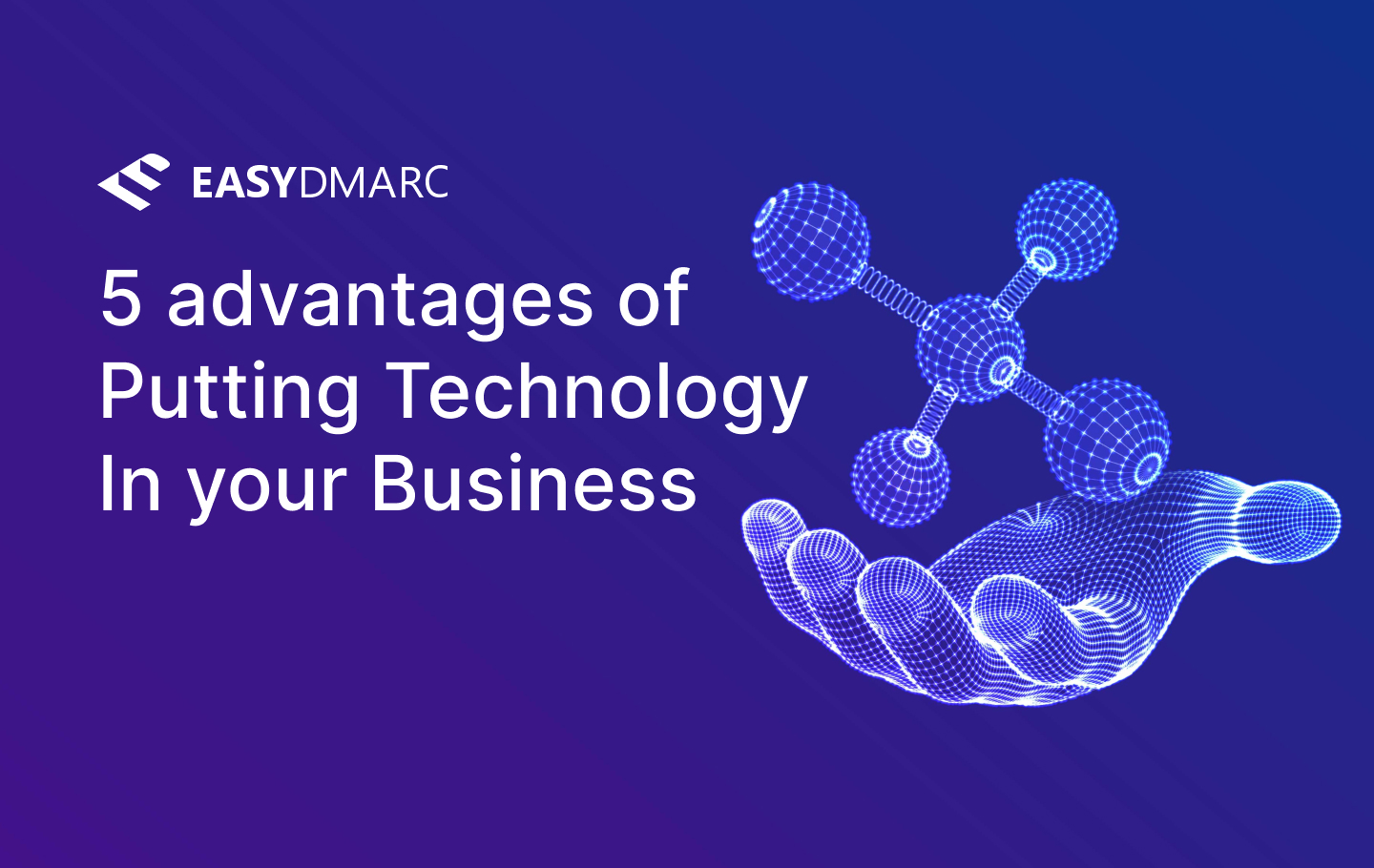 December 6, 2021
Advantages of Technology as a Business Strategy
As technology evolves, businesses and organizations must continually adapt to an ever-shifting landscape. Everything from large corporations to small home-run side hustles benefit from technology as a business strategy, working more effectively in various ways.
When the pandemic hit in 2020, most companies had no choice but to operate remotely. It completely changed the way things get done. Many employees are still working from home, and a few businesses are planning to continue that way.
Due to technological advancements, organizations, and entrepreneurs are evaluating their business strategies. After all, their main aim is to make a profit. In a fast-changing world, improved communication, better productivity, enhanced customer service, and more integrated collaboration are directly related to revenue potential.
It only makes sense to incorporate technology into your business strategy. Besides keeping up with your competitors, though, what are the other benefits? Read on to find out.
Technology for Your Business Strategy
Before we dive in, let's discuss what technology as a business strategy means.
Technology as a business strategy is a way of integrating technology into every area of the business plan. It includes the methods, objectives, and principles for using technology to attain business goals.
Instead of entrusting all technological activities to the IT department, organizations incorporate technology into various key aspects of their operations. Based on the kind of business you run, technology as a business strategy is divided into three primary categories:
Enhancement:

Nowadays, many business workforces operate remotely, and online shopping has become commonplace. As such, technology is vital in all business operations. As a business strategy, it's about rolling out new products and services that enhance the experience of both customers and employees.
Protection:

Security issues such as cyber hacks and malicious access are common threats against business continuity. When you incorporate technology into your business strategy, you can channel resources towards security training, upgrades, and disaster recovery. You can also develop adequate security policies for all aspects of your business operations.
Innovation:

Many top companies encourage in-house innovations. Tech experts utilize current tools and analyze new alternatives to develop world-class solutions that help achieve organizational objectives.
Who Should Implement Technology as a Business Strategy?
While tech companies dominate the technology scene, others can leverage technology for their business strategy. Whether you're into agriculture, manufacturing, or finance, technology should be a core component of your operations. It helps you build on existing business activities to enhance flexibility, operate more efficiently, and adjust to dynamic changes.
5 Advantages of Implementing Technology into Your Business Strategy
Technology impacts your business in several ways. Here are five of the most significant advantages.
Targeted Technology Solutions
Technology gives you more tools at your disposal. In an organization that separates its IT section from other departments, team members can only make decisions with limited information, typically offering a solution to a single issue.
On the other hand, incorporating technology into all your business operations allows for a more synergetic, holistic, and efficient approach. With access to more information, you can draw conclusions, tackle tasks, and solve issues from a wider perspective – often simultaneously.
Increased Organizational Productivity
Technology can provide you with vital information on Return on Investment (ROI) and sales figures, which helps boost productivity. Impressively, technology can also increase employees' productivity.
From software that provides visual representations to AI designed for scheduling, automated marketing, or logistics, a well-rounded tech strategy enhances performance and output.
Improved Collaboration
Collaboration is vital, especially when you have remote employees. Online tools, platforms, and apps like Zoom, Slack, Trello, Yammer, etc. help organizations move with the same objectives to ensure business continuity. Employees can share ideas, provide crucial input, and stay on track with projects, tasks, and deadlines. Moreover, web-based technological tools can improve customer collaboration and communication, which enhances your clients' experience and aids in brand loyalty.
Enhanced Security
Cyber actors use advanced tools to breach organizations' security. Thus, implementing basic measures like anti-virus software and firewalls no longer offers adequate protection. Technology as a vital component of your business strategy allows for cybersecurity training and relevant security tools for every operational aspect. With this implementation, C-level and frontline employees become aware of emerging security threats. They also gain appropriate tools and training to mitigate such threats.
Long-term Objectives and Goals
A good business plan must encompass short-, medium-, and long-term objectives, and how to accomplish them. However, if you use technology on an ad hoc basis, you only choose and implement solutions when issues arise. This approach is not only inefficient but inadequate for setting any sustainable, long-term goals. With a technology-driven business strategy, you can balance your organization's immediate and medium-term needs with long-term objectives, implement processes beforehand, and maximize optimization.
Our Verdict
Technology plays a vital role in driving businesses forward. If you want your organization to thrive, you need to embrace change and adapt accordingly. Nowadays, people work, shop, and collaborate remotely. It's become crucial to incorporate technology into all facets of your business. Instead of having an isolated IT department, companies should implement technology as a key business strategy that encompasses all business operations.