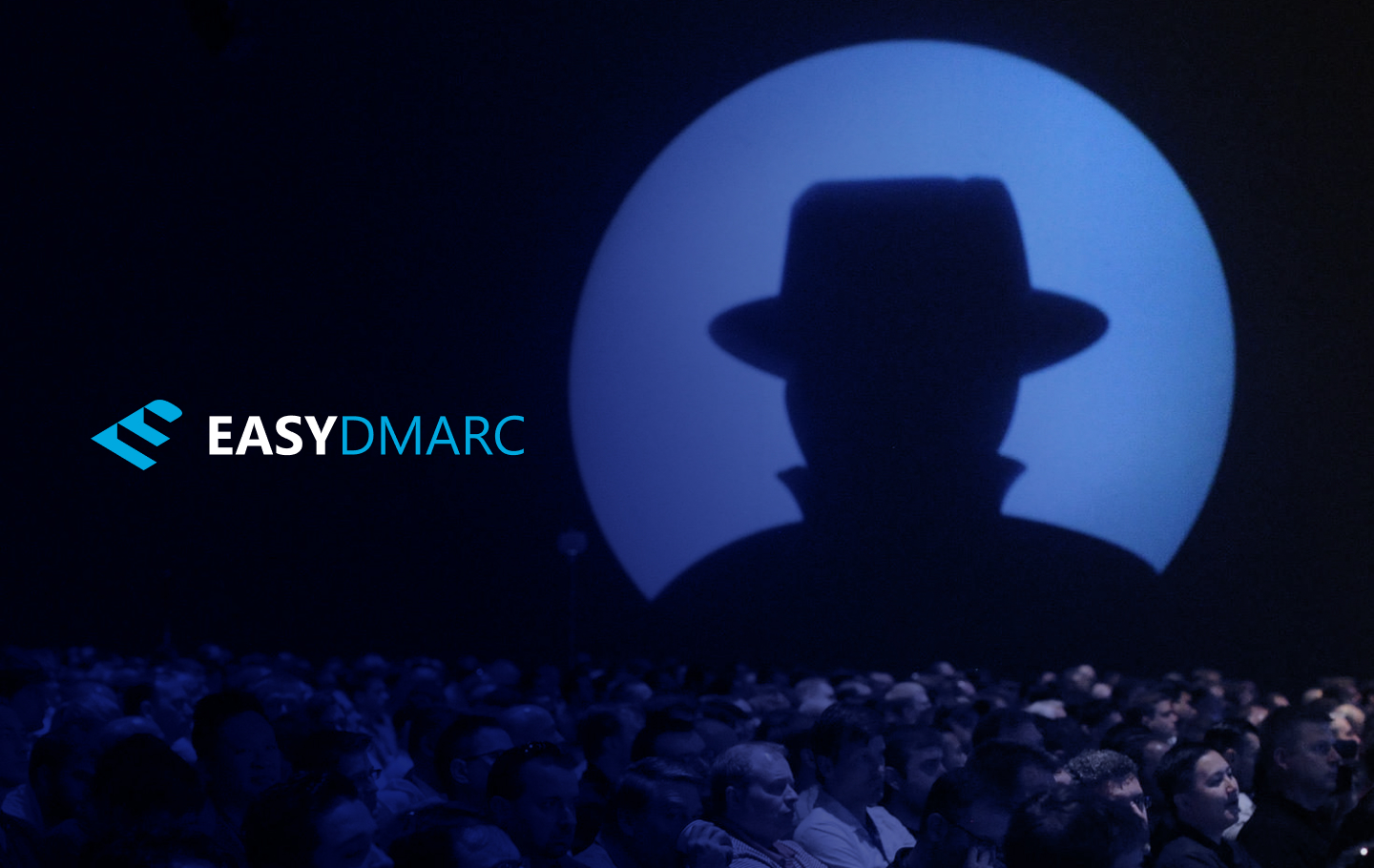 August 24, 2022
Black Hat Cybersecurity Conference USA 2022: Anniversary and Highlights
The Black Hat cybersecurity conference is a yearly event that started in 1997. At first, it was a small gathering with the intent of providing technical information related to cybersecurity.
But as time went by, it became a high-profile affair with event series hosted throughout the year. The Black Hat conference is where cybersecurity experts meet annually to discuss the latest developments in the field and showcase new technology.
The Black Hat cyber conferences take place worldwide, with dedicated yearly gatherings in the USA, Middle East, Africa, Europe, and Asia. The briefings and training offered in these events are driven by evolving needs in the cybersecurity community.
The main goal is to encourage growth and collaboration among renowned cybersecurity experts and companies. The recent Black Hat USA 2022 event held in Las Vegas was the place to discuss everything that has happened since the pandemic.
Black Hat Cybersecurity Conference: How it Started
The first Black Hat USA event was held back in July of 1997 in Las Vegas. It was the brainchild of Jeff Moss, who also founded the DEFCON convention.
The conference's goal was to gather security experts from every corner of the world to offer insights into the mind of hackers and malicious actors. The main draw to the event was the focus of the information provided.
Most cybersecurity events back in the day were focused on sharing basic data about network security. Black Hat USA offered an immersive experience in the mind of cybercriminals aimed at engineers and security experts. The results were successful enough to make the conference a yearly event. Jeff Moss is still involved with Black Hat as the Conference Chair of the Black Hat Review Board.
Jeff sold the rights to hold the event to CMP media in 2005, which still organizes it.
Black Hat USA 2022 Highlights
Black Hat USA 2022 was a packed event, a powerful contrast to the past two years' events due to the pandemic. There were a lot of important announcements made, and we have some of the most vital highlights for you here:
IBM releases cutting-edge source code management toolkit
IBM launched a source code management toolkit to help users launch simulated attacks on SCM platforms. The toolkit works with attack modules, and you can use it to inspect security elements, privilege escalation, and resistance to attacks.
Defiant unveils Wordfence Intelligence for Enterprises
Defiant's Wordfence is known as the security team for WordPress. Representatives attended the Black Hat USA 2022 event to announce the launch of Wordfence Intelligence. The new product provides security to web applications, companies, and hosting providers.
Wordfence Intelligence is currently able to work with three separate data feeds to cover suspicious IP addresses, PHP malware, and WordPress vulnerabilities.
Code42 and Nullafi join forces against insider threats
Code42 is a well-known insider risk management firm. Representatives used this year's Black Hat security conference to announce a partnership with cybersecurity company Nullafi.
They plan to integrate Code42's Incydr with Nullafi Shield to protect, detect, and intercept certain data on corporate systems. The system aims to offer businesses the ability to permit access to data on a need-to-know basis. The hybrid product is set to prevent theft, unauthorized access, and data leaks
Contrast Security bolsters API security
At the Black Hat conference, security company Contrast Security unveiled new products with enhanced API capabilities within itsi Contrast Secure Code Platform.
The platform has been improved to help developers have better visibility of their API inventories. They can use the platform to write secure API code, secure API supply chains, and protect APIs from potential attacks.
NetSPI unleashes powerful new open source tools
NetSPI is a reputed company known for penetration testing and management of surface attacks. In this year's Black Hat USA event, it announced the release of two new open-source tools: PowerHuntShares and PowerHunt.
PowerHuntShares analyzes and reports any excess privilege on SMB shares and Active Directory domain computers. PowerHunt, on the other hand, works as a modular threat-hunting framework. It identifies anomalies, outliers, and tell-tales of compromised systems affected by MITRE ATT&CK tactics.
Tidal Cyber releases community-centric defense platform
Tidal Cyber reps went to the Black Hat security conference to announce a community edition of its threat-informed defense platform. This software enables security experts to explore adversary behaviors based on the MITRE ATT&CK knowledge base.
The system also provides open-source intelligent sources and a curated registry of security product capabilities corresponding with particular adversarial techniques.
Veracode introduces developer-friendly features to enhance its security platform
Veracode is a renowned application security solution provider. It announced massive improvements to its Continuous Software Security Platform at the Black Hat cybersecurity conference.
The highlighted upgrades include support for software composition analysis (SCA) and a software bill of materials (SBOM) API. CSSP also now includes support for 100+
frameworks and languages for static analysis, as well as cloud-native app development.
SentinelOne releases game-changing XDR Ingest
SentinelOne went to Black Hat USA to unveil its latest offering: XDR Ingest. This software offers a limitless data platform to consume, retain, correlate, search and act on a company's security data from any source based on past actions or real-time findings.
SimSpace launches savvy new SkillWise training platform and partner network
SimSpace, a risk management company, took the stage at Black Hat USA to launch SkillWise, a training platform offering realistic environments for cybersecurity training. It also announced the SimSpace partner network, created to offer resellers and service providers a platform to accelerate sales and increase revenue.
Pentera offers new attack-based validation for credentials
Pentera, an automated security validation firm, announced at the Black Hat conference the launch of its new product: Credential Exposure. It allows users to test stolen or compromised credentials against surface-level attacks. The module leverages data from millions of leaked credentials to expose identity threats against internal or external surface attacks.
Black Hat USA Conferences and Panels
On top of company announcements, many experts took the stage at Black Hat USA to discuss multiple topics of interest. Mor Rubin opened the event to discuss a new protocol to allow authentication among Azure JD-joined devices. Gaby Nakibly and Ron Marcovich talked about automated protocol reverse engineering.
James Kettle discussed browser-powered desync attacks. Robert Lipovsky and Anton Cherepanov spoke on how cyber warfare targeted Ukraine's power grid during the conflict.
Upcoming Black Hat Conference Events
While Black Hat USA 2022 is already over, another event will still be held in North America. The Black Hat Training at SecTor will take place in Toronto, Canada, in October of this year. Theevent targets people who want to develop cybersecurity skills that are highly sought after these days.
The training is provided by some of the most reputed experts in the field. Assistants can learn infrastructure hacking, incident response, and more.
Regarding the rest of the world, you can look forward to Black Hat Middle East and Africa 2022. The event is held in November in the Riyadh Front Exhibition Center in Saudi Arabia.
Another upcoming event is Black Hat Europe 2022, which takes place in December at the ExCel London in the United Kingdom. If you can't make it this year, don't worry, the first Black Hat of 2023 is scheduled for May at the Marina Bays of Singapore.
Final Thoughts
The Black Hat security conference in Las Vegas offered a great outlook on the current state of the cybersecurity field. Many companies improved their existing products, while others showed new platforms to keep data safe.
The crowded event signals a successful training session in Toronto this year since more companies understand the importance of cybersecurity. Don't stay behind and secure your email communications with EasyDMARC today!