G2 recognizes EasyDMARC as a High Performer in the DMARC category for Winter 2020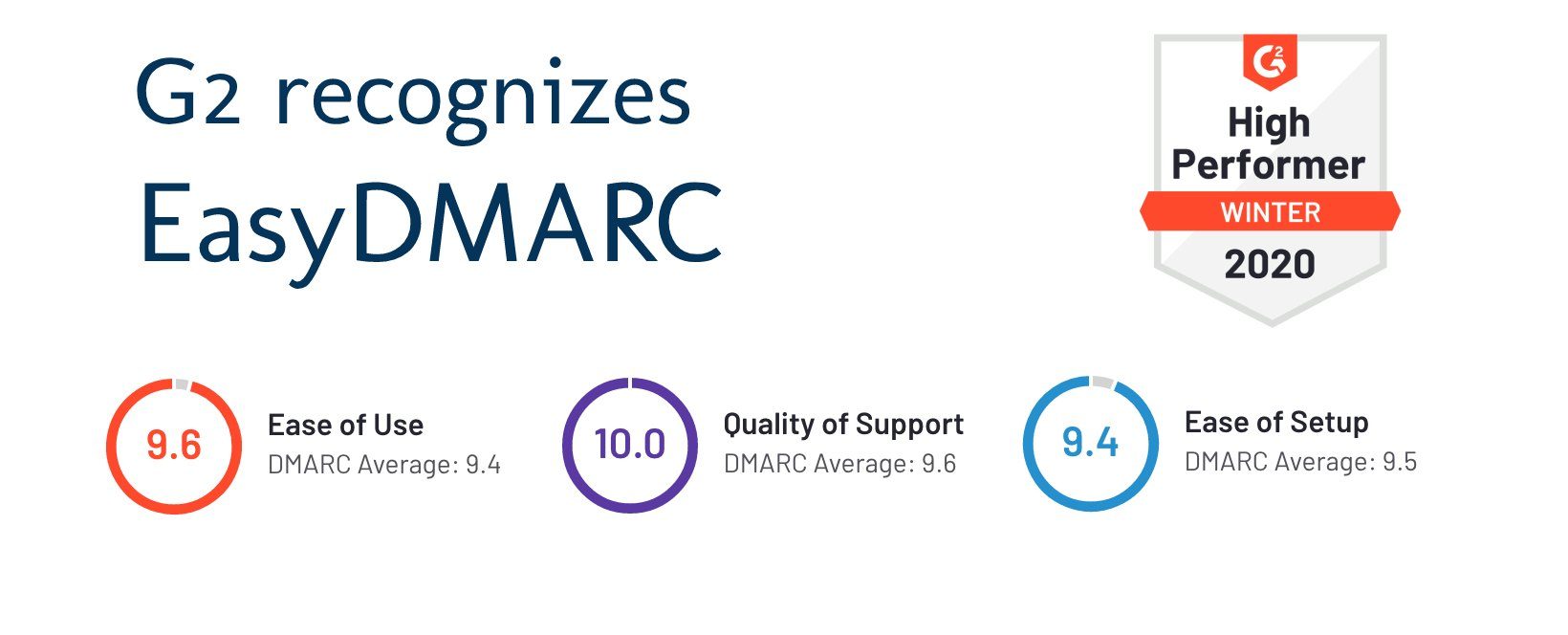 EasyDMARCS's All-In-1 phishing protection solution has been recognized as a High Performer in G2's winter report for 2020 in the DMARC category.
G2 (formerly G2 Crowd) is a peer-to-peer review site. Platform users can sign in with a LinkedIn account and can review the products they use. The reviews submitted to G2 Crowd are available for public consumption. Every month, millions of people research, compare, and purchase the right software for their business on G2.com.
Our team would like to thank our customers for giving us a wonderful opportunity to service you. It is our desire to keep you satisfied with our services and products. You are our inspiration in doing our very best. Thank you and remember; we value you!


We are too excited to reserve such a great feedbacks from our customers. And cant mention this one also:
The support is great, they are very very helpful and knowledgeable. They actually follow up on your issues. The analytics tools are very nice. The reporting aggregation is very nice. The user experience is very nice. The alerts are nice. It is very convenient for the user to have the ability to manage multiple domains from under the same account. The whole product is well polished. Absolutely recommend.
It is very helpful for us to receive recommendations and request to make the service better. One great example is the feedback  from our customer which helps us to understand use cases and polish the product:
Automate DMARC reports analysis, this tool enabled us to easily identify mail servers trying to spoof/impersonate our domain and also identify our own servers which require some additional setup to be in compliance.