Meet our new

Managed DMARC feature
Simplify the DMARC implementation process. Manage and configure ongoing DNS changes immediately from your EasyDMARC dashboard.
Get Started
Automatic
DNS configuration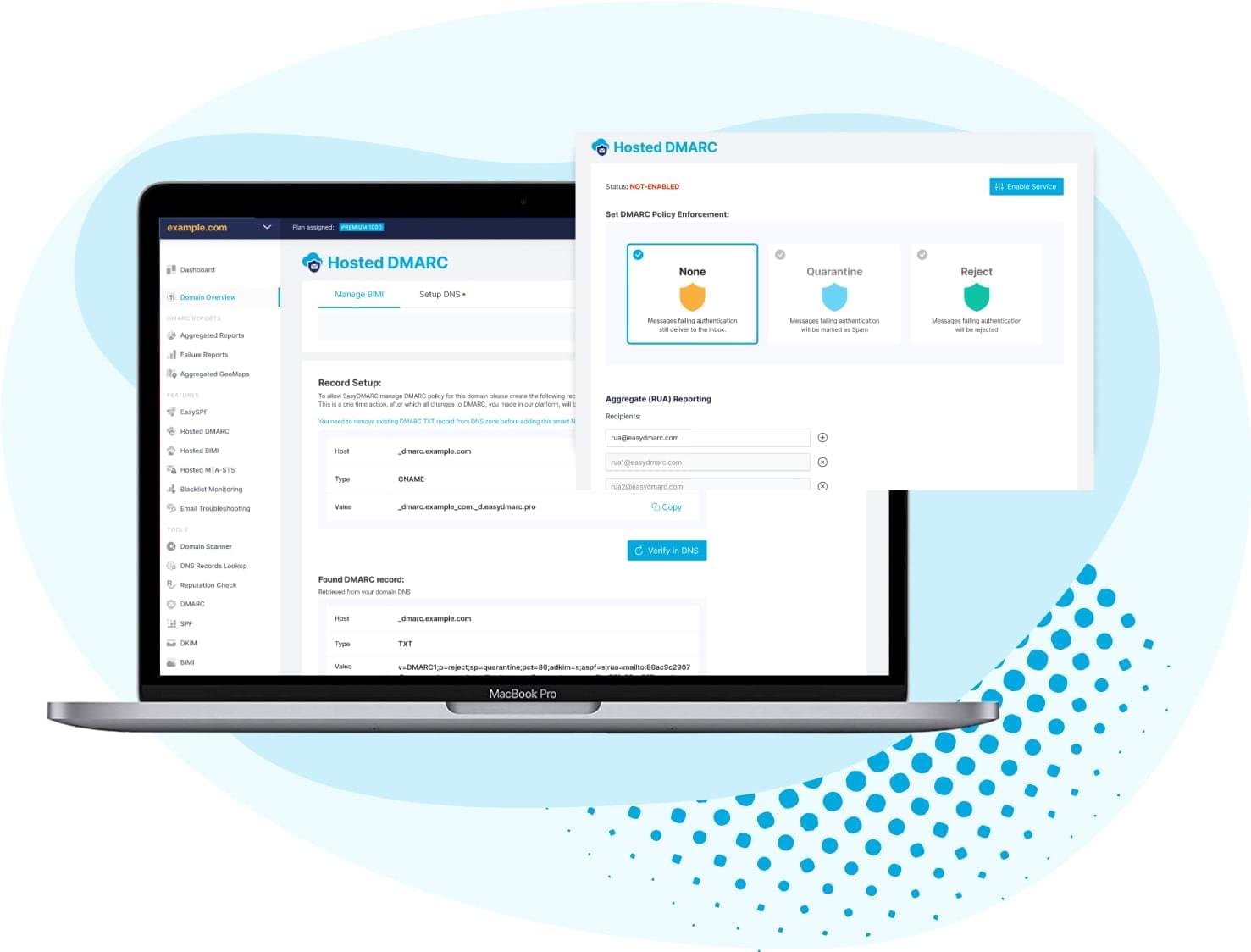 As you know, our mission is to make DMARC deployment EASY for you! Adhering to the values we've adopted, we're always adding valuable features which aim to complement your DMARC journey with our platform. Our Managed DMARC tool provides a unique CNAME record to update your DNS and start using the feature, preventing the need to visit your DNS each time.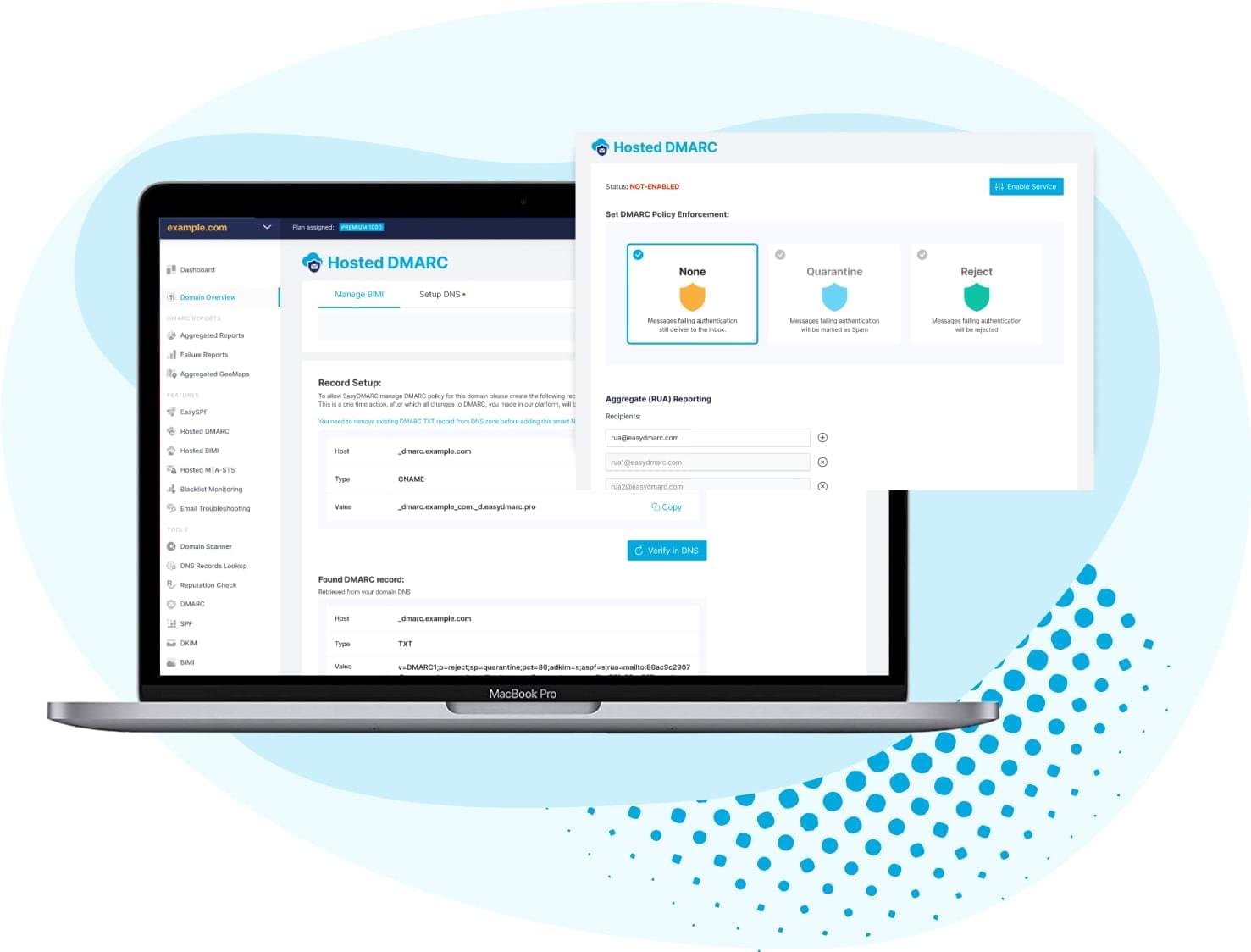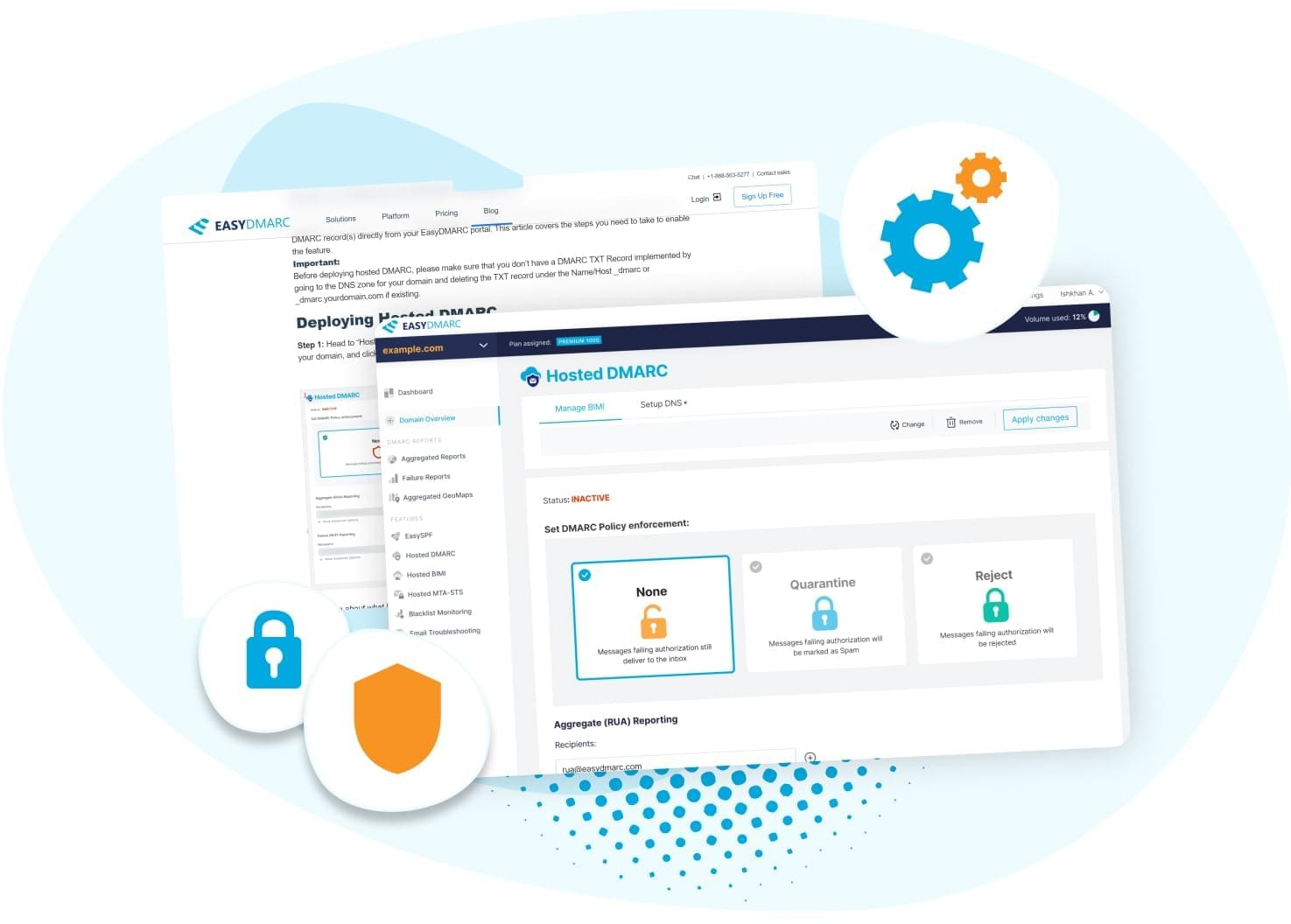 DMARC as a Service
Authentication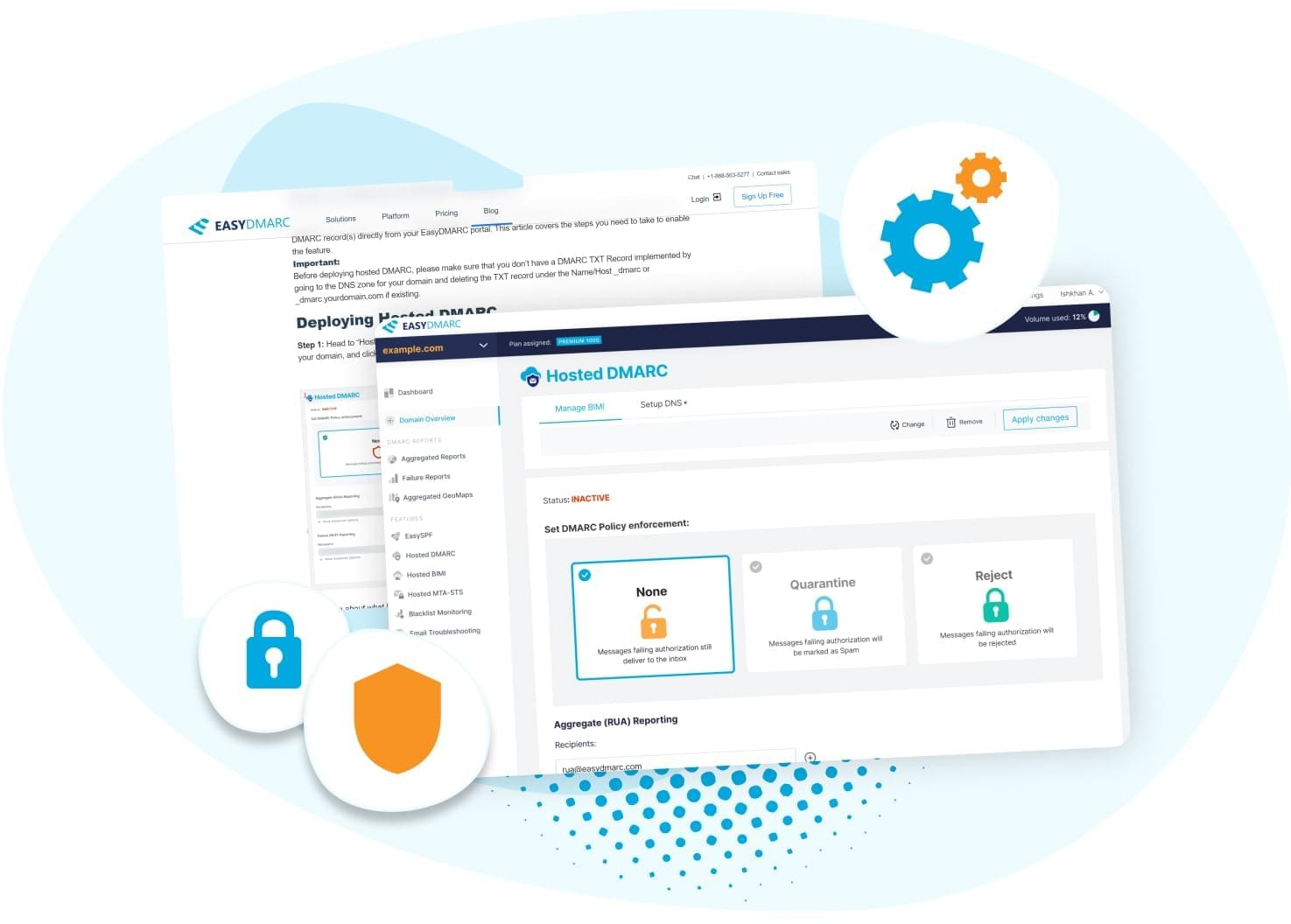 Manage the DMARC policy of your domains and subdomains on our platform with a single click.
Manage your RUA and RUF tags. (These reports are converted into data on your dashboard).
Manage your SPF and DKIM alignment mode.
The Benefits of EayDMARC's Managed Solution
Managed DMARC is a complete solution that simplifies the initial DMARC implementation for your domain. It facilitates the smooth transition of your domain from the monitoring stage to full protection.
Easy Management


for MSPs/MSSPs

Simplified DMARC management. You won't need to go to your DNS zone management each time you change the records for your domains.
With a


Single Click

It's as easy as selecting the domains that currently lack DMARC and clicking the desired policy button. EasyDMARC controls the DMARC enforcement for you.
How Does Managed DMARC work?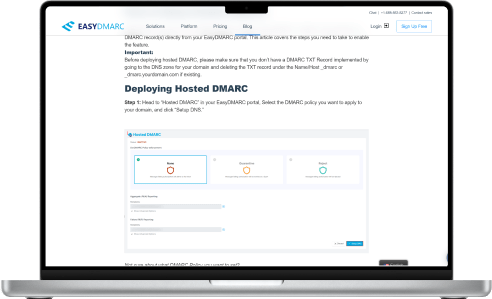 Managed DMARC allows you to manage your DMARC record(s) directly from your EasyDMARC platform.
Important:
Before deploying managed DMARC, please make sure that you don't have a DMARC TXT Record implemented. You can do this by going to the DNS zone for your domain and deleting the TXT record under the Name/Host _dmarc or _dmarc.yourdomain.com if existing.
Read this article to discover the steps required to enable the feature. How to Setup Managed DMARC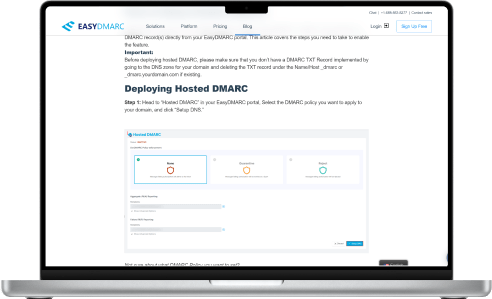 Any questions, comments,
or concerns?
Our Customer Success Team is available to discuss your experience with the EasyDMARC platform. Book your Success review today!