DNS Record History
DNS Record History Feature
View all of your DNS changes, see when a record has been added or modified, detect possible issues, and tackle them easily. EasyDMARC's Record History feature visualizes DNS history and shows details and possible errors which occur while parsing records.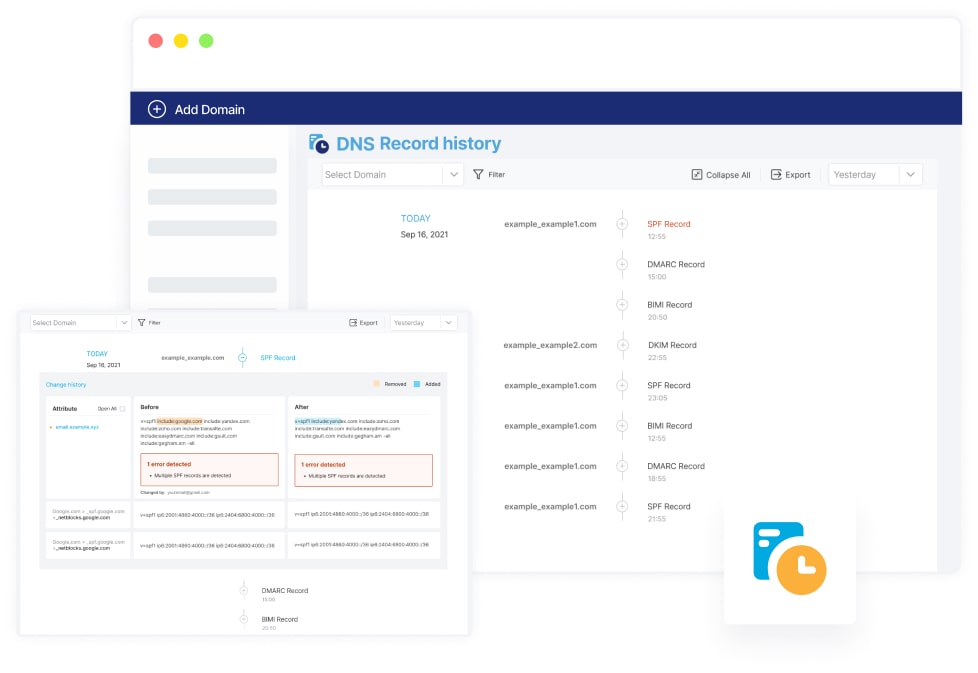 About DNS Record History
EasyDMARC's DNS Record History feature ensures full visibility into your IT infrastructure and empowers you to make decisions based on actual data. With DNS Record History, you get a detailed history of DNS records over time, so you'll no longer have to log into separate platforms to view your DNS changes and updates.EasyDMARC analyzes DMARC, DKIM, SPF, and BIMI records and visually represents all the details and possible errors that occur while parsing records. In other words, the DNS Record History feature makes it easy to track progress, as well as the changes that occur and ensures that you don't publish invalid DNS records.