Explore the shared story of Newman University and EasyDMARC!
About the Customer
Headquarters: Wichita, KS
Founded: 1933
Website: www.newmanu.edu
Industry: Education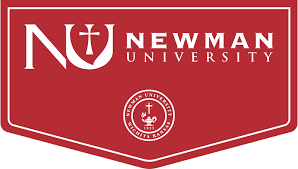 The Company
Newman University is grounded in Catholic values and traditions. Their main campus is located in Wichita, Kansas, with outreach sites in Dodge City (Kansas), Colorado Springs (Colorado), and additional program offerings in Southeast Kansas and Oklahoma.
The Challenge
The University wanted to increase email and domain security. Icer Vaughan, the CIO at Newman, tried to use DMARC in the past. But without an end-to-end service and support, it was impossible to deal with such complex data.
The Outcome
One of their vendors suggested EasyDMARC, and they decided to trust the recommendation and give it a try. Thanks to us, Newman University has improved its email security and has a good line on who sends emails on their behalf. So far, they have blocked thousands of junk emails.
DMARC implementation has also improved the company's domain reputation and, accordingly, the email delivery rate.
"EasyDMARC provided good hands-on help through the trials, through the onboarding process, through the whole thing. Thanks to our cooperation, Newman University currently has a complete comprehensive product combination of security, deliverability, and reporting."
Icer Vaughan | CIO, Newman University
Benefits
Domain and Email Security

Improved Email Deliverability

Easy-to-understand Reporting

What's Your Next Step?
Did Newman University story inspire you to achieve your email security goals? Contact us for more information or read other case studies to gain more insight into how EasyDMARC helps businesses.