Trusted by 30 000+ organizations from 130 countries
Email Authentication Problems Solved by EasyDMARC
Security
Secure your email infrastructure against phishing, spoofing, and business email compromise (BEC) with DMARC implementation.
Visibility
Take control of your domain ecosystem. Investigate your sending sources and stay on top of your outgoing communications.
Identity
Block any attempt of brand impersonation. Let your customers, vendors, and partners be sure you are on the other end of an email thread.
Deliverability
Don't throw precious email campaigns out of the window. Make sure they land in your customer inboxes.
Why is DMARC Important?
93% of all hacking attacks and data breaches involve email. The numbers are rising, and 500 million dollars every year are scammed by phishing attacks.
We provide the necessary features to adopt, monitor and manage email authentication standards to companies of any size and sector. Stay on top of your outgoing email infrastructure with EasyDMARC.
Security stats
Annual data breach costs rose to 4.35 million in 2022. Being protected against phishing and spoofing allows you to avoid financial and personal data loss. 23% of companies using DMARC have already reached the ultimate protection with the "reject policy." Become one of them!
Visibility issues
93% of successful cyberattacks start with a phishing email. Still, most business owners and IT departments might not be fully aware of their email domain infrastructure. DMARC brings you into the light of your sending sources and lets you stay alert to any changes in the domain environment.
Identity issues
BEC is a menace for any company. Anyone can abuse your domain name and send emails to your stakeholders if you let them. Add this to marketing emails landing in the Spam folder, and you find yourself facing a huge brand image problem. But don't fret - it's nothing that can't be solved with DMARC implementation.
Deliverability issues
About 16% of all sent emails never reach their destination, and 15 billion emails land in spam daily. Your marketing team spends time and energy on campaigns. It would be a waste if they didn't have the maximum intended impact, wouldn't it? DMARC ensures all your emails find their deserving place in your customers inboxes.
What Can We Do For You?

Authentication
Email authentication can be messy without the right tools. EasyDMARC paves your way through the main milestones in your journey, making it a breeze for anyone to implement the protocols (SPF, DKIM, and DMARC) without the need to become an expert.
Our robust platform consists of 20+ tools – all there to help you navigate the "jungle" during your DMARC journey (and get there alive!).

Reporting
You do need beacons on the way. EasyDMARC reports start coming in after the initial DMARC configuration. The raw DMARC reports are in XML format, which can be a headache to read and understand, especially if you're just starting.
EasyDMARC interprets these reports into a human-readable, easy-to-understand format. This removes the strain, letting you take action on what's most important.

Expert Support
Although our platform is extremely easy to use without any technical assistance, our world-class support team is always there to answer your questions and lead the way if you need them.
EasyDMARC has a long history of customer success and satisfaction due to our all-star support team.

Monitoring
Figuring out what your domain email infrastructure is made of is critical. Once implemented, DMARC gives you a lot of information about senders, traffic activity, IPs, etc. Overwhelming, isn't it?
EasyDMARC's platform filters, groups, sorts, and enriches the reports for easy and prioritized analysis. We also notify you about urgent issues.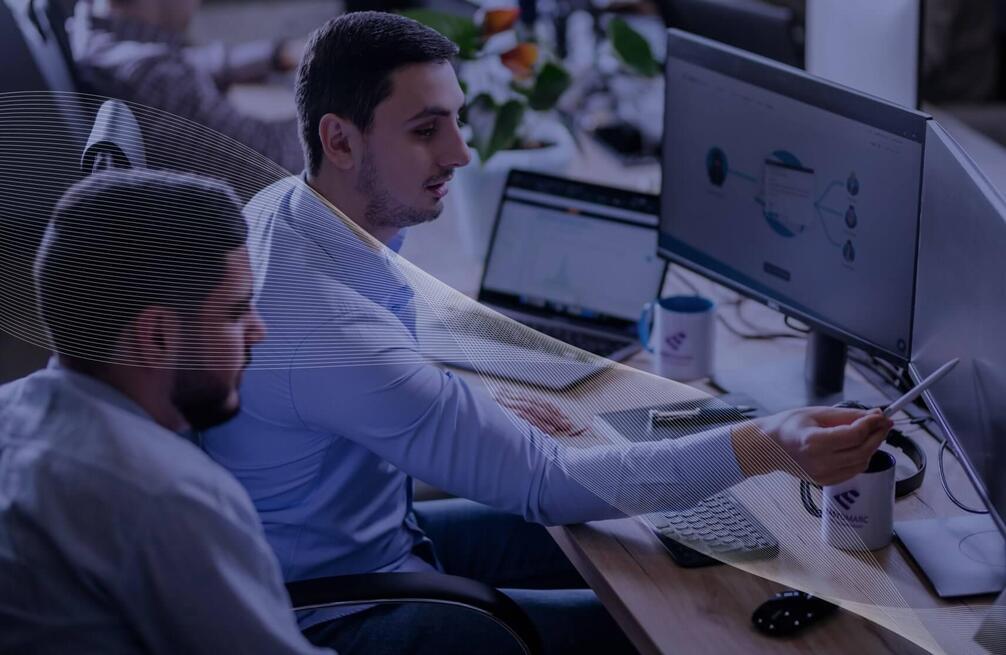 DMARC Academy
Our team's DMARC industry knowledge is scattered in the resources mentioned above. However, we needed something that would bring it all together. Enter EasyDMARC's DMARC Academy.
This is the brainchild of our email security experts, wrapped in a sturdy layer of awesomeness from the rest of the team. The courses here aim to help our customers to educate their employees about DMARC, email security, and cybersecurity in general.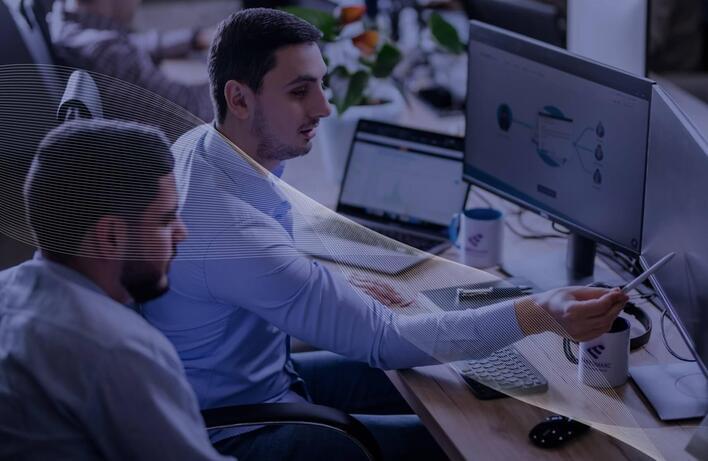 Why Choose EasyDMARC?
There are a few reasons EasyDMARC is the right tool
No Expert
Knowledge Needed
Leave out the stress of hiring an email security specialist. Deploy DMARC by following the straight path with approachable milestones on the way.
AI-Powered
Data Classification
Let our "Good and bad email classification" algorithm work for you, then just implement the recommendations.
Deployment-Stage
Risk Mitigation
Hardening security is always risky. If not done properly, valid emails will be rejected. EasyDMARC's solutions remove the risk, so you get the much-needed peace of mind.
Stop financial, data, and customer loss
Use EasyDMARC to prevent cybercriminals from sending fraudulent emails to your business partners, employees and customers from your addresses.
82mln
Mitigated threats
since 2017
30K+
Domains secured
worldwide
9bln
Data points/traffic
per month
Case Studies
Hear successful customers from various industries tell their DMARC stories.
Make your DMARC journey simple with EasyDMARC
---