A Smart DMARC
Platform For MSPs
Manage and monitor multiple domains with our all-in-one
DMARC, DKIM, SPF, and BIMI toolset.
Trusted by 30 000+ organizations from 130 countries
Simplified DMARC Management For MSPs
Bulk Domain Management
Manage your domains in bulk from your EasyDMARC dashboard by sharing access, removing domains and subdomains, exporting results, or applying plans.
Smart Reporting Solution
Get automatically analyzed DMARC reports, see the visualization of your email sending traffic distribution by country, and receive important alerts.
Managed DMARC Solution
Complete each step of your DMARC project directly from your EasyDMARC dashboard without needing to access your DNS.
EasySPF
Take your email sending sources management to a whole new level by using our enhanced tool. Optimize your SPF records with EasyDMARC's smart solution.
Managed BIMI Solution
Manage and monitor your BIMI record directly within the EasyDMARC platform. We'll take care of hosting your logo and maintaining the server.
Reputation Monitoring
Monitor both IP addresses (IP4 and IP6) and domains. Quickly delist your domain or IP address, and mitigate any damages your email sender reputation may experience.
MSP Market Research In The USA
Phishing Hits All-Time High In Q1 2022
Phishing Hits All-Time High In Q1 2022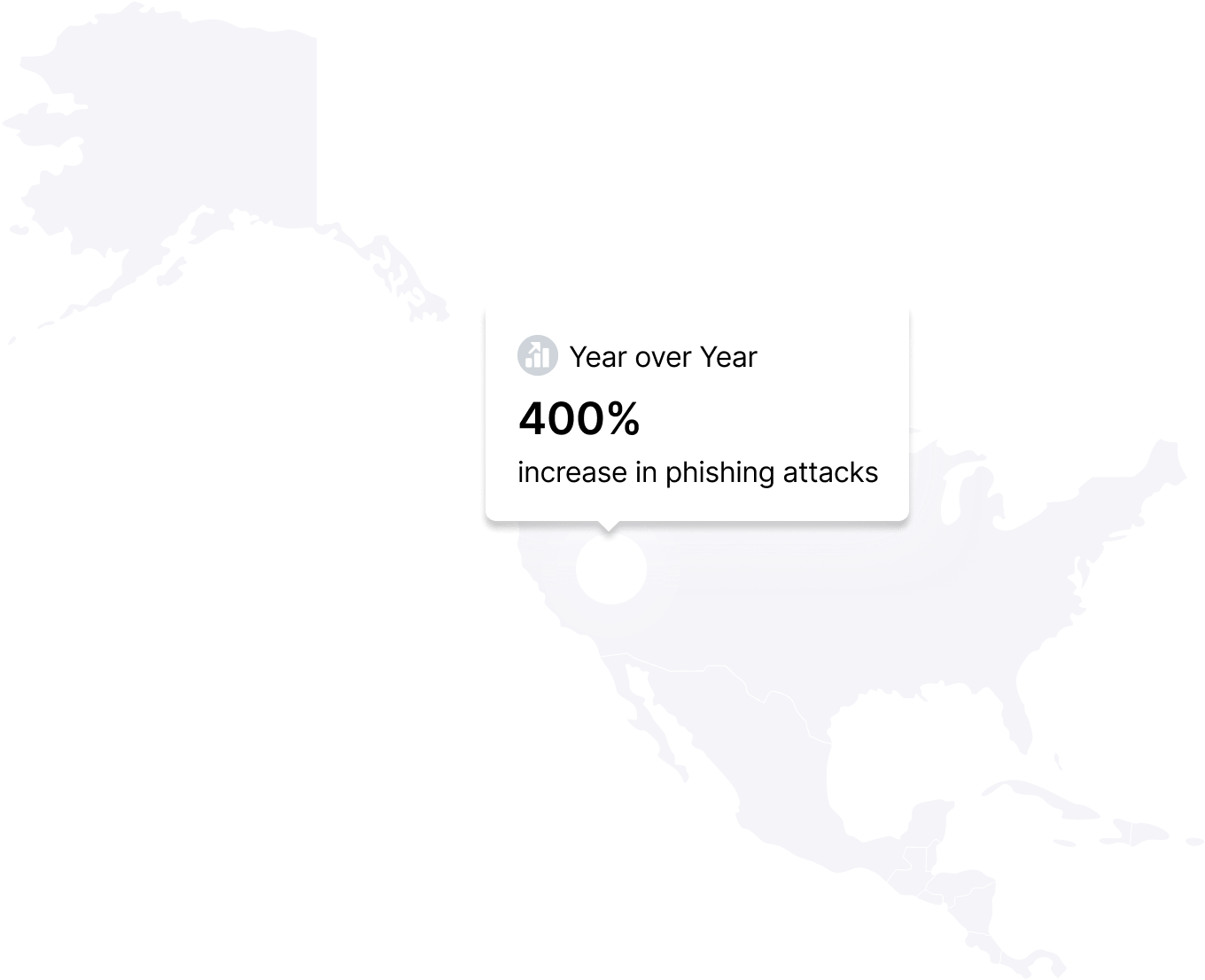 MSP Market Research In The USA
Phishing Hits All-Time High In Q1 2022
US Federal Bureau of Investigation estimates an increase in phishing attacks by as much as 400% year-over-year.
Using a multi-layered strategy by MSPs is more crucial than ever. As such, DMARC enforcement has become a significant MSP selection criteria for businesses.
At EasyDMARC, we have analyzed 1596 MSP/MSSP company domains based in the US (and you among them).
Check out the research results attached to see where we are now!
Stand Out In The MSP/MSSP Market
Stand Out In The MSP/MSSP Market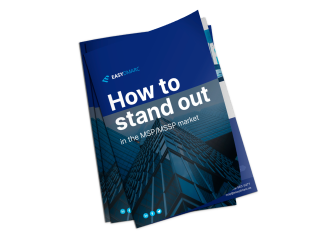 According to an internal EasyDMARC study, small and midsize businesses (SMBs) looking to switch providers are willing to pay 20% more on average for the right cybersecurity measure.
Also, 9 in 10 potential customers would hire a new MSP/MSSP if it has a strong cybersecurity solution. This is a big opportunity for MSPs to grow their businesses by investing in powerful security solutions for their customers.Download our free ebook to find out how.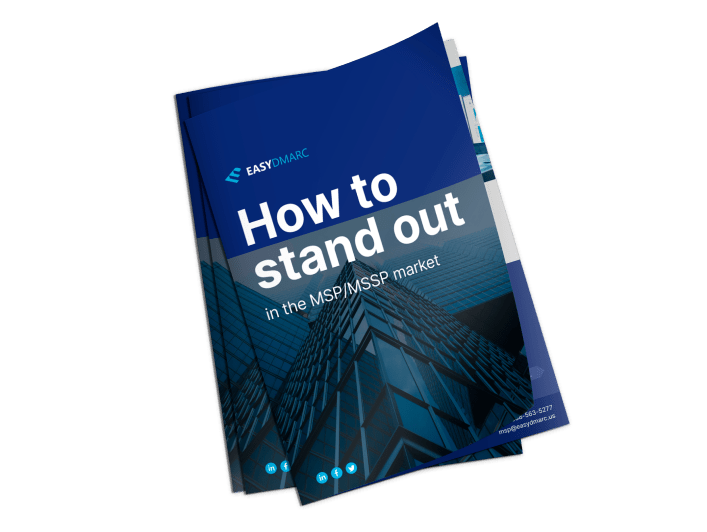 Implement DMARC with EasyDMARC
As a trusted brand, EasyDMARC offers its users and partners holistic DMARC solutions that close the loop on email spoofing and phishing attacks. This is an all-in-one solution protecting individuals and organizations from various types of phishing attacks, business email compromise (BEC), and directly impacting their email credibility and deliverability.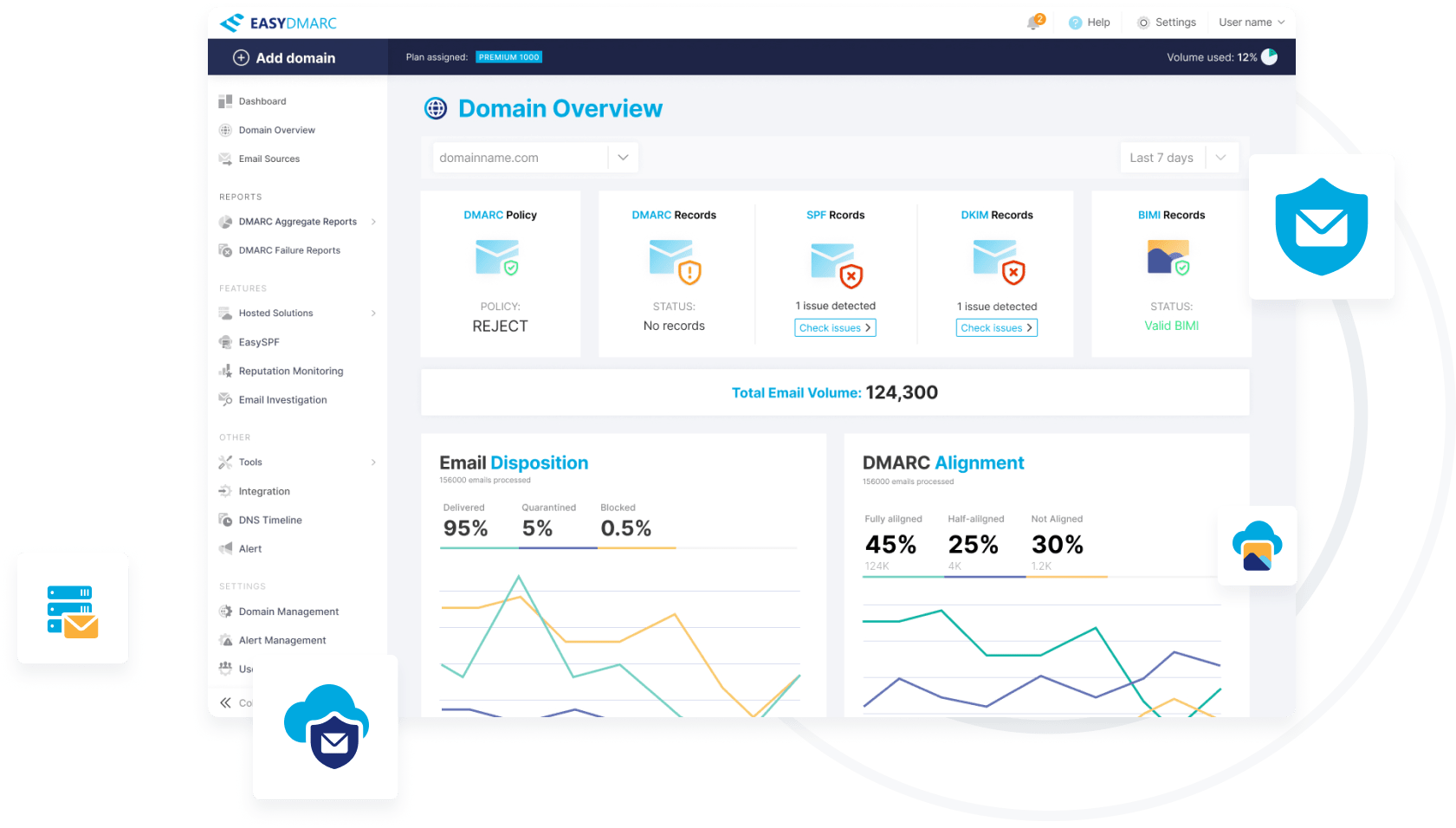 Discover EasyDMARC monitoring and reporting toolset. Let's get started!
View Toolbox
Talk with a DMARC expert
Get in touch with us!
Thanks for contacting us!
We will be in touch with
you shortly.