Solutions for

Enterprise
Prevent your company from financial and time loss by
simplifying DMARC adoption and ensure maximum
security for your domain.
Security


of your email domain

With EasyDMARC you can prevent, gain visibility into, be aware and alert of illegitimate use of your email domain, to protect your customers and employees from phishing without risks and in the shortest period.
Revenue

and
reputation protection

EasyDMARC is here to help you take care of your brand, prevent money loss and level up your company reputation by properly protecting your email domain and data.
Delivery


and communication

With DMARC you become legitimate sender in the eyes of ISP's, hence you can easily reach the inbox, get identified by email providers correctly, prevent the decrease of the customer engagement rate.
Benefits


of using EasyDMARC
Visibility
of all your email flow
Control
over email sending services
Security
of email sending domain
Delivery
increase by becoming legitimate sender
DMARC implementation is not a one-time deployment process and can cause problems if companies don't manage and monitor their DMARC progress regularly. DMARC compliance management needs a considerable amount of effort. Managed Services come to ease your email security management process.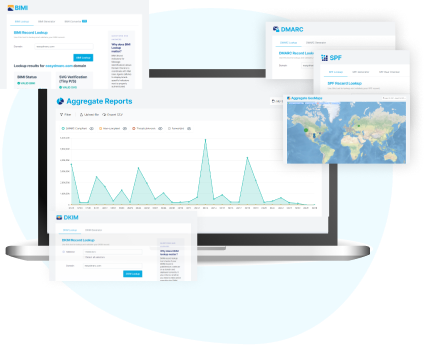 EasyDMARC SaaS Platform
SPF, DKIM, and DMARC records are the essential tools to authenticate your company's mail server and protect against email phishing attacks. When properly configuring all authentication standards, unauthorized use of the email domain becomes impossible. EasyDMARC provides the necessary features to adopt, monitor, manage, and analyze email authentication standards on a user-friendly platform without expert knowledge. With EasyDMARC SaaS Platform you can:
Prevent data leakage
Protect against Financial Loss
Stop Customer Loss
Secure your email accounts
Managed Services
DMARC implementation is not a one-time deployment process and can cause problems if companies don't manage and monitor their DMARC progress regularly. EasyDmarc Managed Service comes to ease your email security management process. Our team will help you manage, mitigate, and monitor all processes related to SPF, DKIM, and DMARC implementation and will show you DMARC-related best practices and standards. With Managed Services you can:
Get advice on DMARC implementation best practices
Get help with SPF, DKIM, and DMARC enforcement, mitigation and monitoring
Reach p=reject quickly and without any risks
24/7 availability if any issues emerge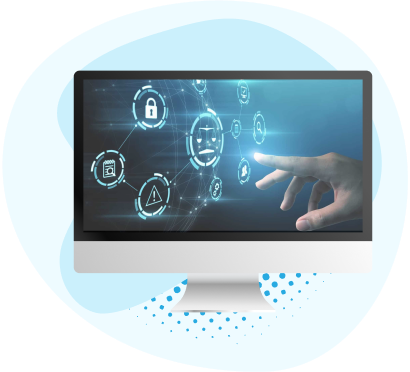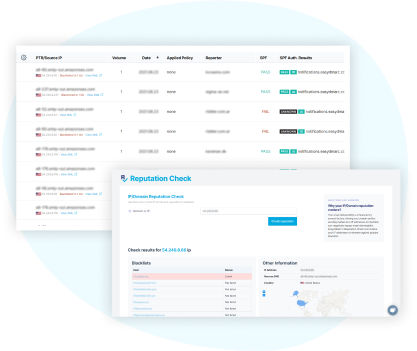 Advanced Blacklist Monitoring
The blacklist check will test a mail server IP address against over 100 DNS-based email blacklists. (Commonly called Realtime blacklist, DNSBL, or RBL). If your mail server has been blacklisted, some emails you send may not be delivered. Email blacklists are a common way of reducing spam. With Blacklist monitoring you can:
Automatically check your domain in 50+ blacklists
Get alerted instantly if your domain is on a blacklist
Get a geographical overview of the blacklist monitoring results
API Access
The EasyDMARC API is a RESTful API based on HTTPS requests and JSON responses. Being an Enterprise plan customer, you request to enable API for you. EasyDMARC offers public APIs with three audiences in mind: EasyDMARC customers, EasyDMARC partners, and Developers. With API access you can:
Create automated workflows
Integrate with other products in your security ecosystem
Automate the state of your SPF, DKIM, DMARC management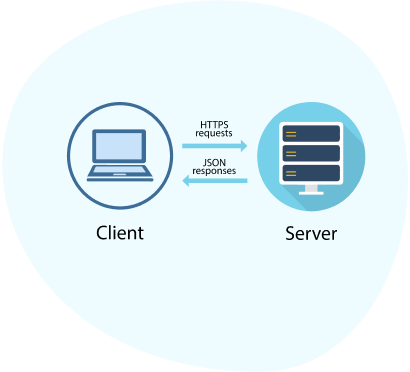 Start your 14 days

trial today and
enjoy all Premium features for

FREE.