People are the priority – from
employees to customers
Join us in building the world's largest
cybersecurity ecosystem
Join Our Professionals
Explore a unique workplace environment where every voice is heard and valued regardless of background or identity.
3 Offices worldwide
50+ Employees
Areas of Expertise
Communication
Multi-tasking
Time Management
Problem-solving
Transferable Skills
Leadership
Contracted Positions
Short-Term Positions
Internships
Junior Programs
Consultations
Expert Programs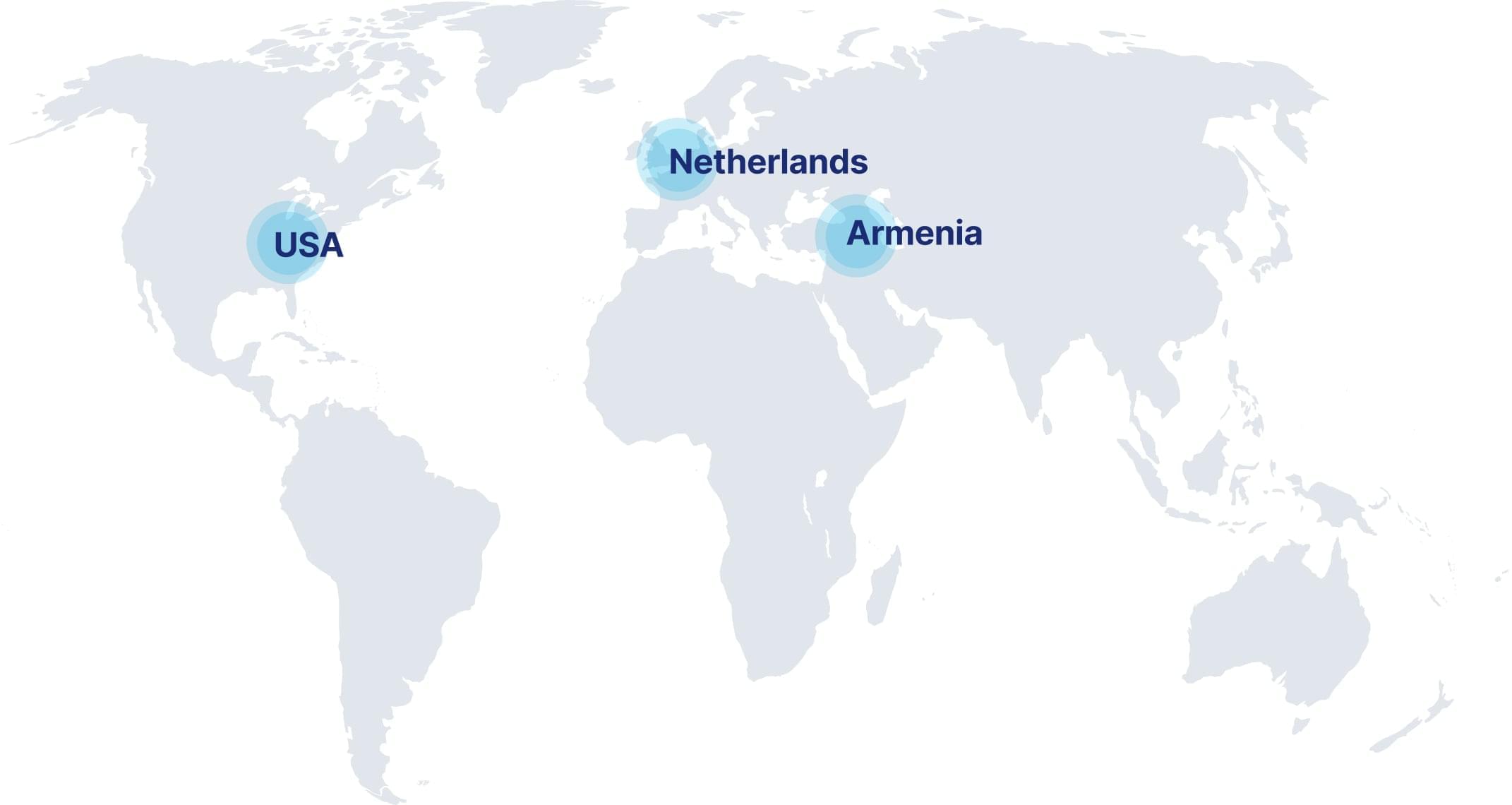 Open Roles by Team
At EasyDMARC we are creating a unique workplace environment that values free-flowing creativity, open communication, flexibility, horizontal leadership structure, inclusivity, and diversity - where every voice is heard and valued, regardless of background or identity.

"Relationships nurtured through
expert knowledge are stronger
and last longer."
Hasmik Khachunts
Content Team Lead
What we VALUE most in our employees is being:
Passionate: committed with heart and mind
Innovative and Creative: achieving impossible
Result Driven: getting things done
Transparent: being genuine and authentic
Constantly Learning: developing skills and knowledge
Customer-oriented: obsessed with customer satisfaction
Benefits at EasyDMARC
Annual Bonuses and Salary Review Feel appreciated and valued at EasyDMARC. Every year our talents are paid bonuses for boosting up the company with hard work and commitment.
Creative Environment Take advantage of working in an open-space environment and have a bunch of local team-building activities to make your work at EasyDMARC enjoyable.
Tea, Coffee, and Two Smoking Barrels Fully automated Best coffee machine, a nice tea selection, sharing section in the refrigerator, a modern cafeteria, and much more.
Free Language Courses We organize language proficiency workshops for beginners and advanced learners to improve their English, Spanish, German, Russian, and Armenian language skills.
Training Programs We do our best to boost team members' professional and personal development opportunities for real career growth
Flexible Working Schedule Focus on the quality of the work with a flex schedule and unlimited day-offs. Ensure work-life balance.
"Baby Born" Package A great place to start or grow your family with programs to support all paths to parenthood.
And Really Much More Free parking, a staff referral program, business trips, massage, and many many unique benefits to make your job enjoyable and effective.

"At EasyDMARC, we fight
against attacks not with weapons
but with codes."
Lilit Knyazyan
Software Engineer
Make a positive impact on people with us!
Working at EasyDMARC is all about experimenting. There are no proven paths yet, so you're free to try and assess different methods, approaches, and tactics. Grow both personally and professionally, along with the proud feeling of having your significant impact in the email security field.
82mln Mitigated threats
since 2017
30K+ Domains secured
worldwide
9bln Data points/traffic
per month