DMARC Solutions
for Startups
Ensure the safety of your hybrid-remote workspace and
prevent hackers from taking advantage of the variety of
your work scenarios. Increase your email deliverability with
EasyDMARC.
Secure Your Company

from Phishing Attacks

The hybrid workplace makes startups low-hanging fruits for cyberthreat actors. Startups need security solutions to keep the staff away from phishing attacks at affordable costs. EasyDMARC protects your end users against phishing attacks before they even reach the mailbox.
Focus on


Your Business

EasyDMARC is the ultimate solution for startups with limited resources. Our technical support ensures the safety of your workplace, so your staff can focus on more strategic goals.
Increase Email

Deliverability

Startups often use email marketing as a customer communication medium. This is another reason to implement email authentication protocols. You can increase your domain reputation and hence, email deliverability.
Getting Started With DMARC:
And Clients
96% of phishing attacks are carried out via email. A few years ago, there was a general perception that startups weren't attractive prey for cyber threat actors. But the real-life cases proved the opposite. They undergo the same cyber risks as big enterprises.
With EasyDMARC's advanced and specific security solution, you can stop fraudulent and compromised accounts from being used to send malicious messages on your startup's behalf while increasing your email deliverability.
Download our free ebook to learn the importance of DMARC for startups and how to protect your domain, employees, and email marketing efforts.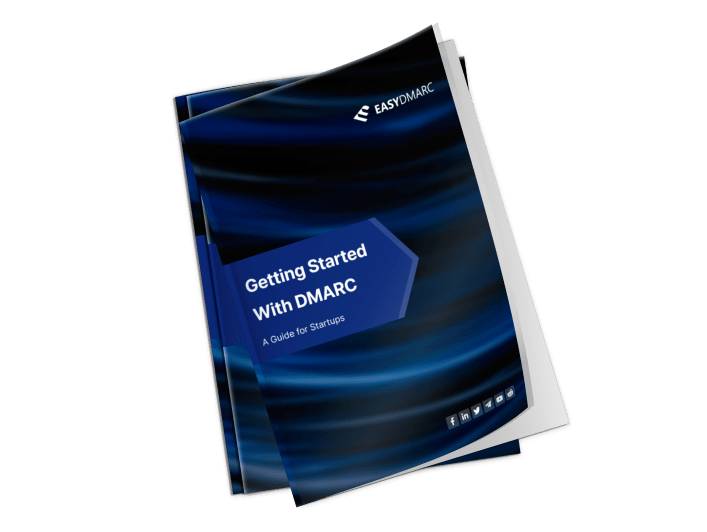 EasyDMARC SaaS platform provides an easy-to-manage toolset to increase email marketing campaign deliverability, brand protection, and business reputation.
Mitigated threats
since 2017
Domains secured
worldwide
Data points/traffic
per month