DMARC Solution for

Governmental Organizations
Empower governments to protect citizens and employees from
malicious email impersonation and phishing attacks.
Get Started
Governmental
Domains and DMARC
Countries, communities, states, and local governments worldwide use email to communicate with citizens, workers, and each other.
Meanwhile, 93% of successful cyberattacks worldwide start from email security issues. Cybercriminals target governmental and federal domains using malicious email impersonation, ransomware, malware, and phishing attacks for espionage, financial gain, and to steal credentials and classified information.
The best way to secure a domain against phishing attacks is to implement a strict DMARC policy. That's why leading countries have made DMARC implementation mandatory or recommended for national government organizations, including:


United States of America
In 2017, the Department of Homeland Security mandated that all federal government domains establish a strict DMARC reject policy within a year.


The Netherlands
The Standardization Forum mandated that Dutch government organizations implement a DMARC reject policy by the end of 2019.
The United Kingdom
The Government Digital Service updated security guidelines in 2016 to ensure all UK government domains publish a DMARC policy and set it to the strict reject policy.


Australia
Malicious Email Mitigation Strategies include guidelines recommending all organizations (not just governmental ones) establish a DMARC policy set to "p=reject."
DMARC Statistics on

Governmental Organizations
According to EasyDMARC's internal research based on analysis of more than 7,500 governmental domains worldwide, only 30,5 % of them use DMARC. Yet, only 46,3% of them have the strongest DMARC reject policy.
The research was conducted in March 2022.
DMARC policies in
governmental organizations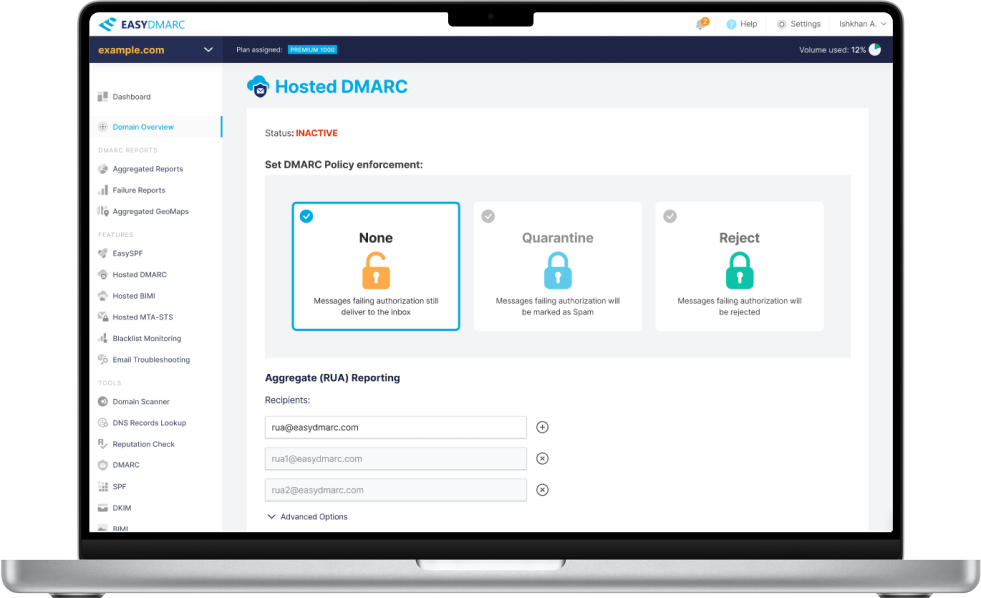 How DMARC

Helps
Prevent

Email Spoofing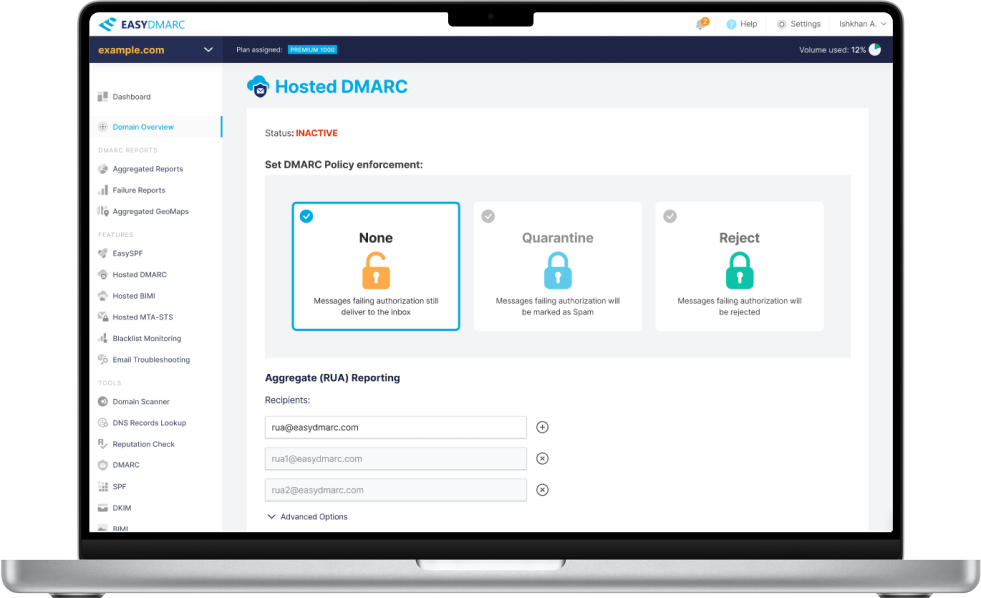 DMARC (Domain-based Message Authentication, Reporting, and Conformance) is an email authentication protocol designed to give email domain owners the ability to protect their domain from unauthorized use, commonly known as email spoofing.
DMARC policy protects domain owners from the negative consequences of fraud. In today's fast-paced, highly-digitized world, cybercriminals and scammers quickly find and exploit an organization's cyber security weaknesses.
So, governmental organizations need a DMARC policy to protect their employees and citizens from financial and data loss.
Why Choose
EasyDMARC
EasyDMARC offers easy and user-friendly deployment of DMARC protocol and offers additional tools and features for smooth domain monitoring and email infrastructure visualization.
World-class support and customer education
Improved threat intelligence and guidance against fraud.
AI-powered
protection
Immediate detection of cyberattacks with an advanced alerting system
Simplified DMARC implementation
High-level guidance throughout the DMARC implementation journey
Executive-level
reports
Easy-to-understand reports and enhanced visualizations.
Getting Started

With DMARC:


A Guide For

Governmental Organizations

93% of successful cyberattacks worldwide begin with a spear phishing email. As these types of tactics continue to evolve, attacks on countries, states, local governments, and federal agencies increase.

With EasyDMARC's advanced and specific security solution you can stop fraudulent and compromised accounts from being used to send malicious messages to exploit people in your state or local government organization.

Download our free ebook to learn the importance of DMARC for governmental organizations and know how to protect your employees and citizens from phishing attacks.

Download our free Ebook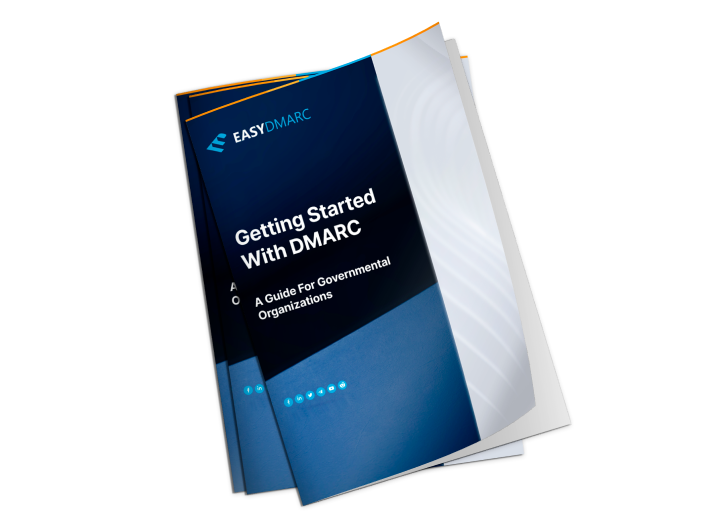 Any questions, comments,

or concerns?