Welcome to EasyDMARC's Guest Blog Contribution page!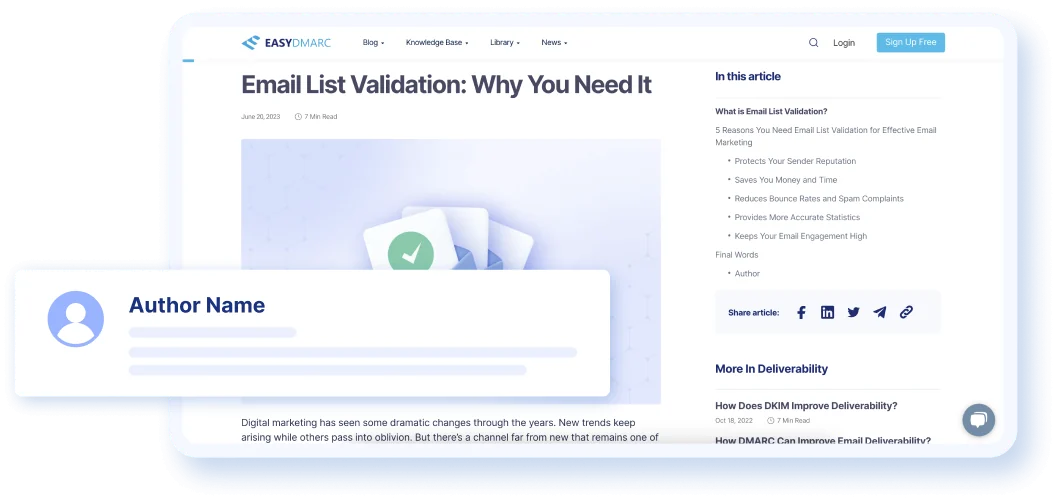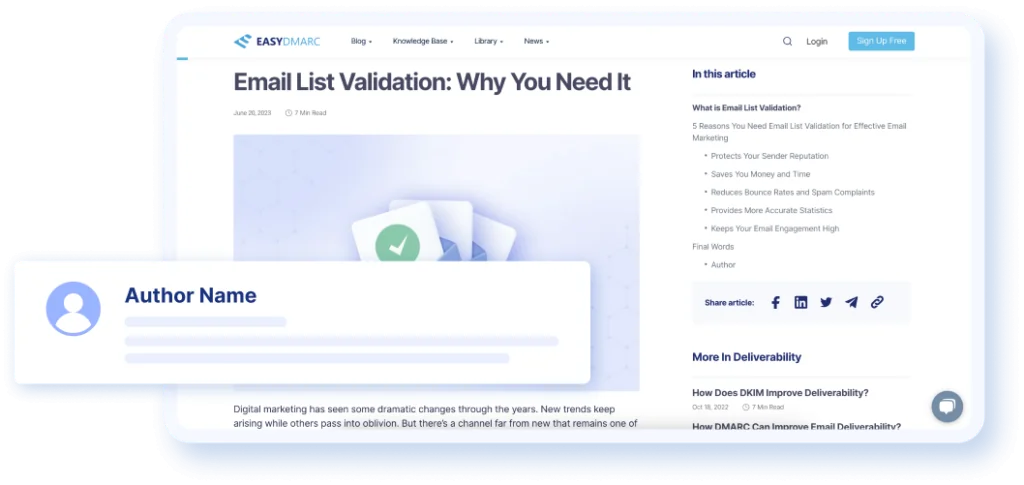 We're thrilled that you want to contribute to our blog, and our audience of IT professionals, cybersecurity enthusiasts, and business owners will be as well. At EasyDMARC, we believe in fostering a knowledge-sharing community, and your valuable insights can make a significant impact in helping others stay secure in the digital world
Now, to ensure a seamless and efficient article submission process:
We appreciate your interest in contributing to EasyDMARC's blog and look forward to receiving your valuable insights.
Thank you for being part of our knowledge-sharing community!
Disclaimer: We accept articles only through the form on this page. Pieces sent via email or other communication channels won't be reviewed.
In the meantime, subscribe to our newsletter to keep up with your peer contributors.
Learn about SPF, DKIM, DMARC.
Subscribe to our newsletter.
Fill in the application form: