State of DMARC Adoption in the Insurance Sector: Actionable Research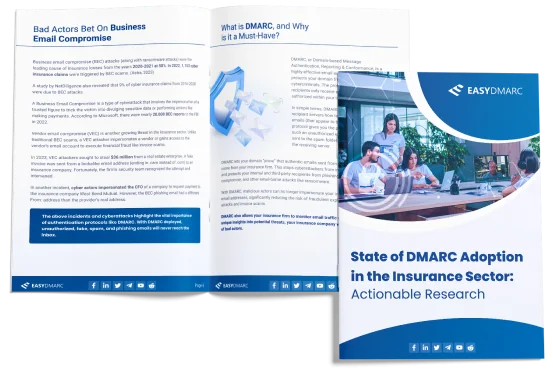 State of DMARC Adoption in the Insurance Sector: Actionable Research
EasyDMARC has conducted research among the domains to establish the rate of DMARC in the Insurance sector to establish how well-protected they are. Our team investigated 12,103 domains and found that only 22% have DMARC. In addition to this, only a quarter of this number has reached "p=reject."
Only 3.54% of the total sample fully protect their domains from spoofing and phishing. With ransomware and Business Email Compromise looming over the Insurance companies, they should be more eager to reach the highest level of domain protection.
Download our ebook for more insights on DMARC adoption in Insurance. Learn how EasyDMARC can help you to stand out among the competition by following email authentication best practices.
Learn about SPF, DKIM, DMARC.
Subscribe to our newsletter.