Simplified and Automated DMARC Management For Managed Services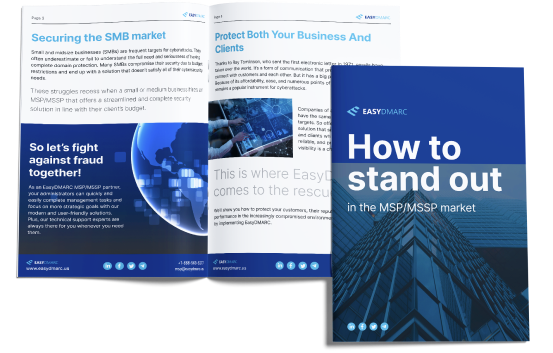 Simplified and Automated DMARC Management For Managed Services
According to an internal EasyDMARC study, small and midsize businesses (SMBs) looking to switch providers are willing to pay 20% more on average for the right cybersecurity measure.
Also, 9 in 10 potential customers would hire a new MSP/MSSP if it has a strong cybersecurity solution. This is a big opportunity for MSPs to grow their businesses by investing in powerful security solutions for their customers.
Download our free ebook to find out how.
Learn about SPF, DKIM, DMARC.
Subscribe to our newsletter.