DMARC For Financial and Banking Sector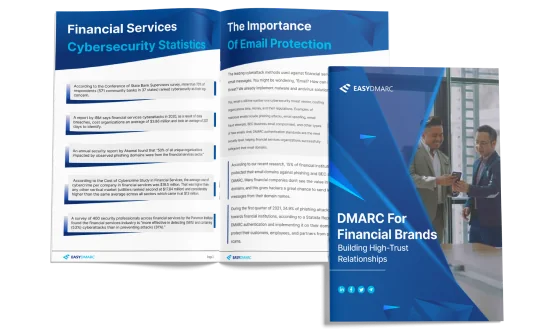 DMARC For Financial and Banking Sector
According to our recent research, 15% of financial institutions globally have protected their email domains against phishing and BEC attacks by deploying DMARC.
Many financial companies don't see the value in protecting their email domains. Sadly, this gives hackers a great opportunity to send legitimate-looking messages from financial brands' domain names.
Download our free ebook to learn the importance of DMARC in the financial industry and guide you on how to protect your brand's reputation and build high-trust relationships with customers.
Learn about SPF, DKIM, DMARC.
Subscribe to our newsletter.