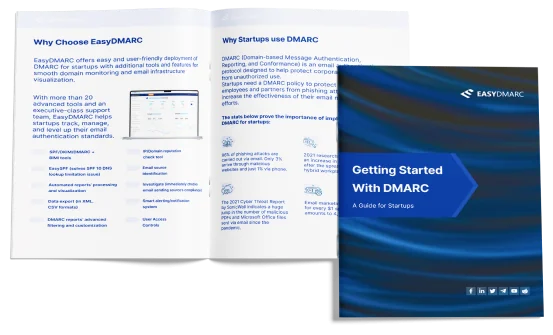 DMARC Guide For Startups
96% of phishing attacks are carried out via email. A few years ago, there was a general perception that startups weren't attractive prey for cyber threat actors. But the real-life cases proved the opposite. They undergo the same cyber risks as big enterprises.
With EasyDMARC's advanced and specific security solution, you can stop fraudulent and compromised accounts from being used to send malicious messages on your startup's behalf while increasing your email deliverability.
Download our free ebook to learn the importance of DMARC for startups and how to protect your domain, employees, and email marketing efforts.
Learn about SPF, DKIM, DMARC.
Subscribe to our newsletter.