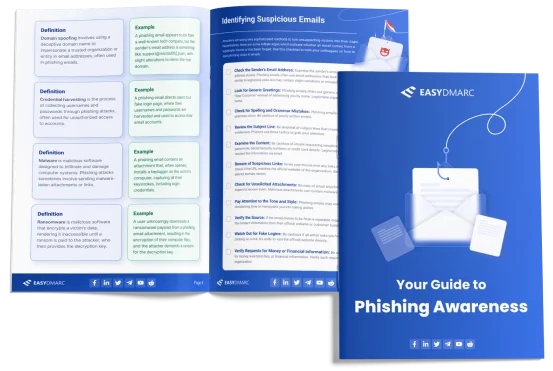 Phishing Awareness Guide
We have created this resource to help you lead your co-workers through the concepts of phishing detection, protection, and awareness during your Cybersecurity Awareness Month initiatives.
The guide covers key phishing-related topics, explains how to identify phishing emails, provides practical activities and exercises, and includes handy assets you can share with your team.
Learn about SPF, DKIM, DMARC.
Subscribe to our newsletter.