Strengthen Your MailChimp and SendGrid Deliverability With DMARC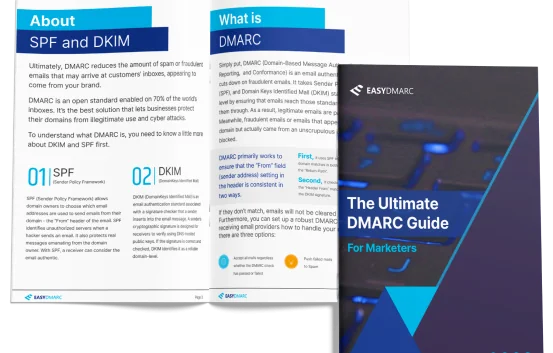 Strengthen Your MailChimp and Sendgrid Deliverability With DMARC
What's an email campaign if it doesn't reach a customer? – Wasted money, missed KPIs, and lost opportunities.
Deliverability is like air and water for email marketers, and there are non-technical ways to get your email campaign noticed in the inbox. But what if you don't end up there at all? Email authentication and DMARC is a technical solution to help you overcome the loneliness of the spam folder.
Download our ebook to learn more about why DMARC compliance is crucial for email deliverability.
Learn about SPF, DKIM, DMARC.
Subscribe to our newsletter.