EasyDMARC Support is always ready to help. Companies of all sizes deploy DMARC. They use our tools and keep their domain secure.
DMARC deployment can be managed just like any other project.
DMARC deployment process is very easy. It has NO risks. The lightweight project can be used to install DMARC at any organization.
EasyDMARC Support helps to work quickly and efficiently.
What we do
We help to create and run the one-time deployment project.
The project installs the necessary processes within an organization to ensure DMARC-compliance. DMARC gets back into daily operations.
We allow a sender's domain to indicate protected emails by SPF and/or DKIM, and tell a receiver what to do if neither of these authentication methods pass (e.g. junk or reject the message).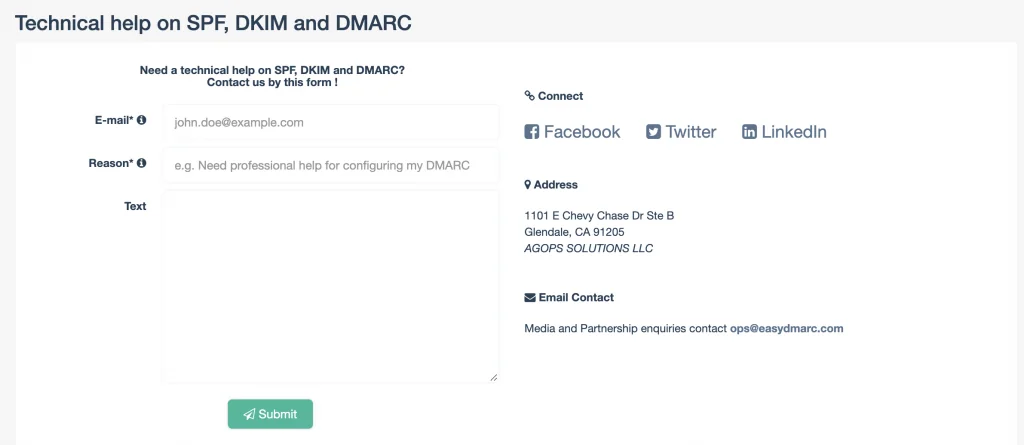 We continue maintaining and managing DMARC compliance even when the project is over, similar to how DNS and SSL certificates are managed.
Contact us if you need a good partner!