DMARC for Informational

Technology Industry
Configure and monitor your email sending network
in order to authorize and make it secure.
Start Free Trial
Why is the IT Industry in the risk group
for phishing attacks?
From the first glance, it looks like IT companies should know best how to protect their businesses from unauthorized cyberattacks. In particular, software and data processing companies are the greatest target in the IT industry. Spam and opportunistic phishing campaigns are the most common among the types.
Risks associated with cyberattacks for IT industry:
Data disclosure
Spear phishing
Social engineering attacks
Interesting Fact
According to the 2020 Phishing by Industry Benchmarking Report, technology companies have become the #1 vulnerable industry among large organizations (1000+ employees), with 55.9% of their users being likely to fall victim to phishing scams.
Benefits

of using DMARC
for IT Industry
Stop Email


Phishing Attacks

Being in one of the most fast-growing industries IT Companies are highly exploited by criminals to execute phishing and BEC attacks. Any association with criminal phishing campaigns is devastating for a company — especially when it could be prevented by enforcing stricter security standards like DMARC.
Brand


Reputation Protection

Online brand protection is a growing concern for most IT organizations as they increasingly rely on the web, email and social media to communicate with customers, which makes them vulnerable to online impersonation.Take care of your company's brand reputation, avoid data breach and financial loss. Protect your business email domain with our intelligent DMARC reporting powered by AI.
Stand


Out in the Inbox

By implementing DMARC, brands lower the chances of their domains being spoofed and used for phishing attacks on recipients. As an addition to DMARC, BIMI tools strengthen your email marketing efforts and show your company logo in the recipient's inbox. What's more important is that you elevate consumer confidence within the authenticity of your messages by using BIMI tools.
Why EasyDMARC?
EasyDMARC is all-in-one user-friendly solution for easy and efficient coverage of email compromise, which always operates outside of the network border of your organization and offers:
Fast integration with no access to confidential data
In-depth technical support
Easy-to-understand AI-powered DMARC reporting
Advanced filtering features
Industry Representatives

about
EasyDMARC

"We are solving some of the most difficult to solve problems, things like the 10 DNS lookup SPF limit, and that's something that EasyDMARC solves better than anybody that I've ever tried before."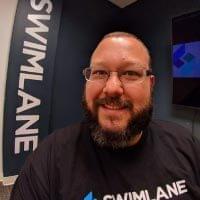 Marty Cannon
Senior IT Operations Engineer, Swimlane
"With EasyDMARC I am able to quickly and easily analyze issues or new email senders as well as identify spam emails that are attempted to be sent on behalf of our organization. This is my recommendation for anyone who needs full control of email delivery, a solution to better monitor and strengthen their company's DMARC policy."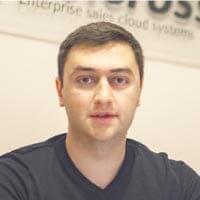 Narek Avetisyan
CEO & Founder at Ubicross, Product Developer, UI/UX Designer
"EasyDMARC helps to configure our emails' DNS's. E.g. I don't know how to configure SPF and DMARC records. The system step by step suggests how to do that. No complicated operations are required. Weekly emails with suggestions."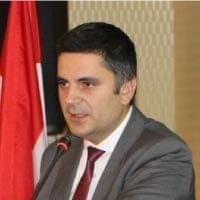 Mikayel Avagyan
Web Architect & Founder at Avromic LLC
Trusted by
Industry Leaders
Ensure EasyDMARC's

high-quality service

now