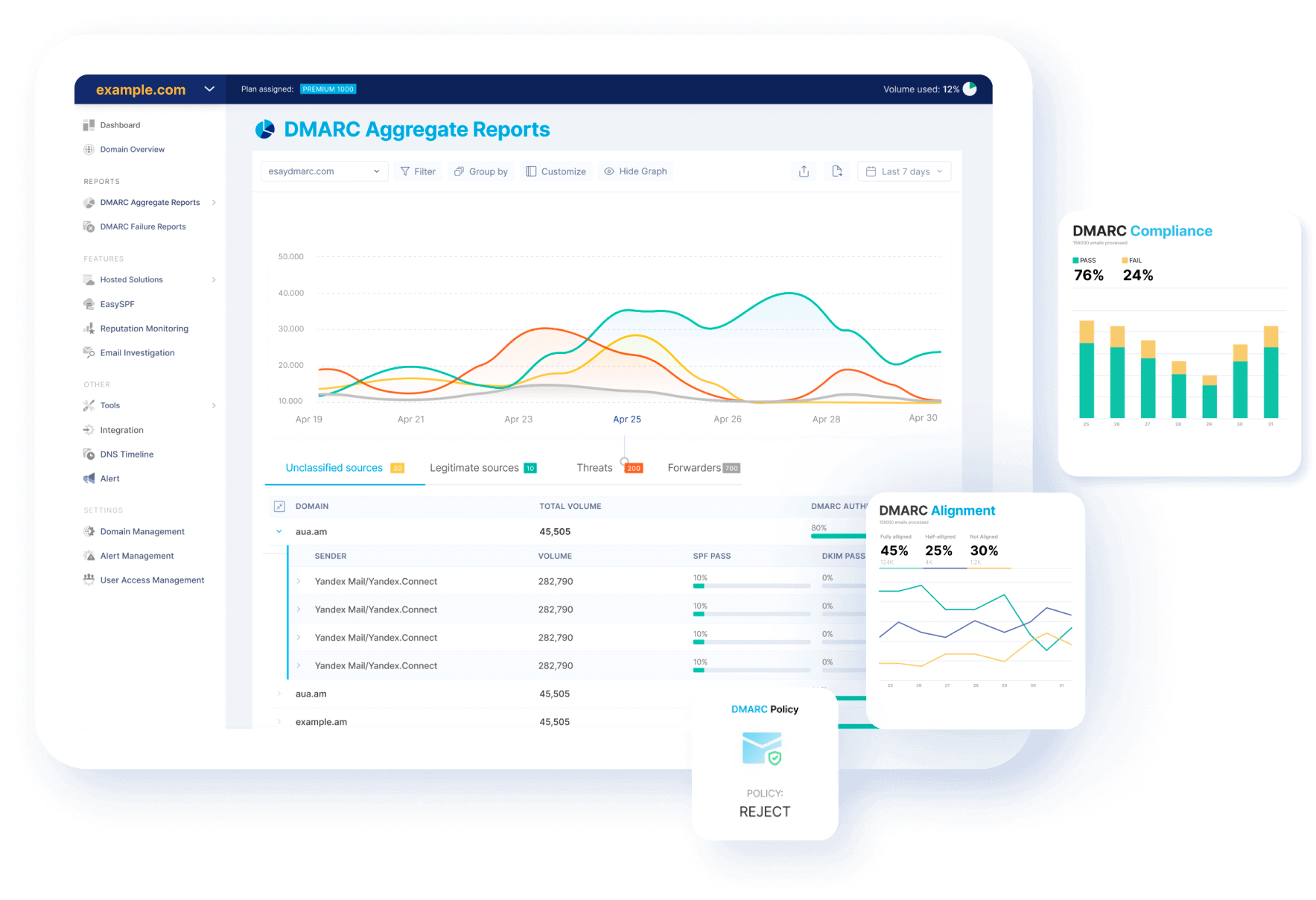 DMARC Deployment
For Better Email
Marketing Campaigns
From email authentication to email deliverability.
The simplest and powerful DMARC platform making
your emails land in customers' inboxes.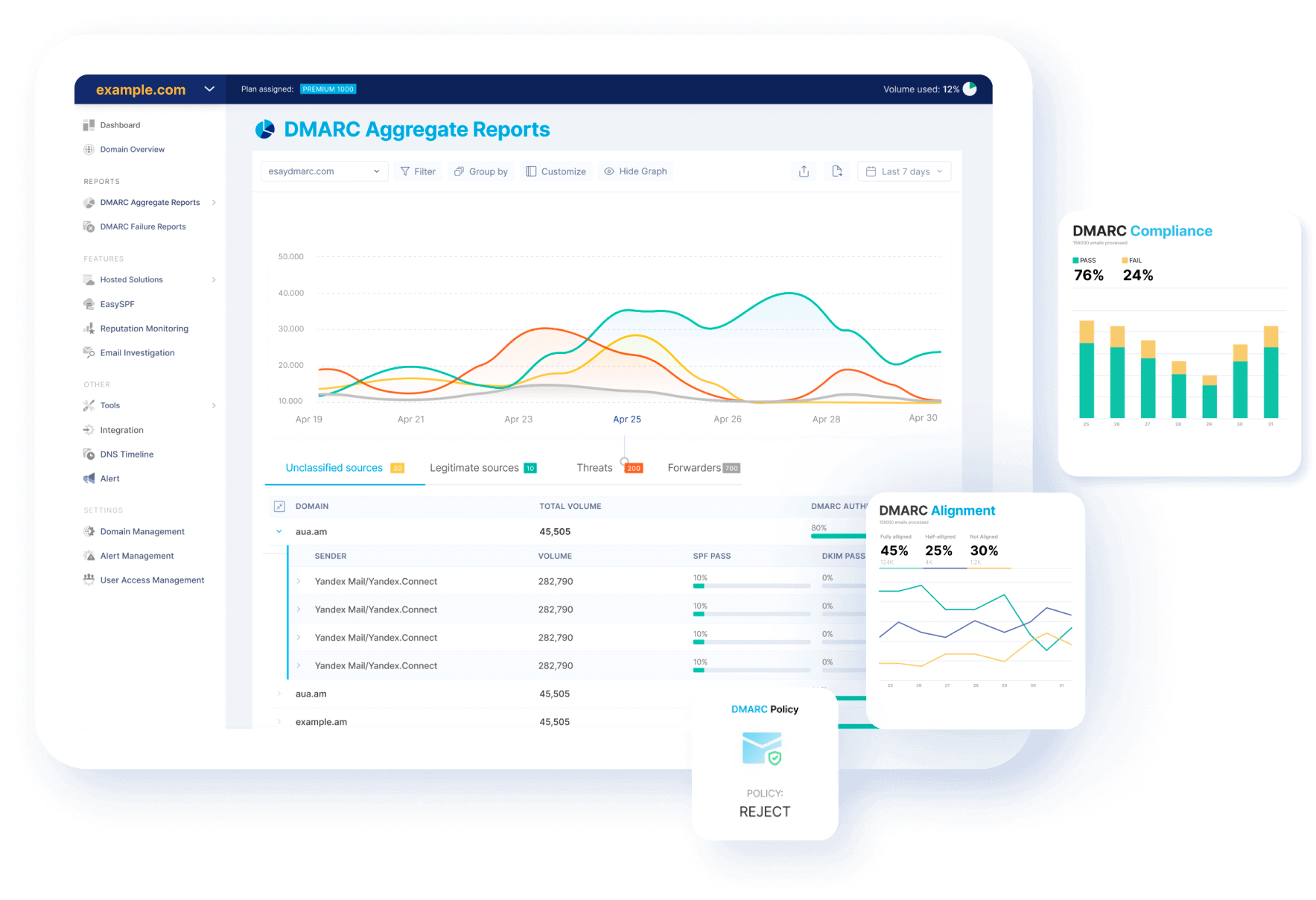 Trusted by 45 000+ organizations from 130 countries
Increase Your Revenue - Opens,
Clicks & Deliverability
Get Authenticated
Everything starts from authentication. This involves setting up SPF, DKIM, and DMARC records for your domain. These are proof that the emails you send are actually from your company and not spoofed by someone else.
Avoid Getting Blacklisted
Your email deliverability is influenced by several factors. Not following compliance best practices and being reported as spam might put your domain/IP in blacklists. Conduct reputation check to ensure you maintain good standing.
Monitor Your Reputation
Our Reputation Monitoring tool provides indispensable information about your domain, IP address, and mail server blacklist status. Our system delivers automated checks and notifies you if they are found in any blacklist.
Take Advantage With BIMI Solution
BIMI, or Brand Indicators for Messages Identification, is based on DMARC.
BIMI allows you to show your brand logo next to marketing emails you send to your recipients' inboxes.
Before you send a mail, your email provider verifies it against the sender's DMARC record within the message to confirm that it's legit.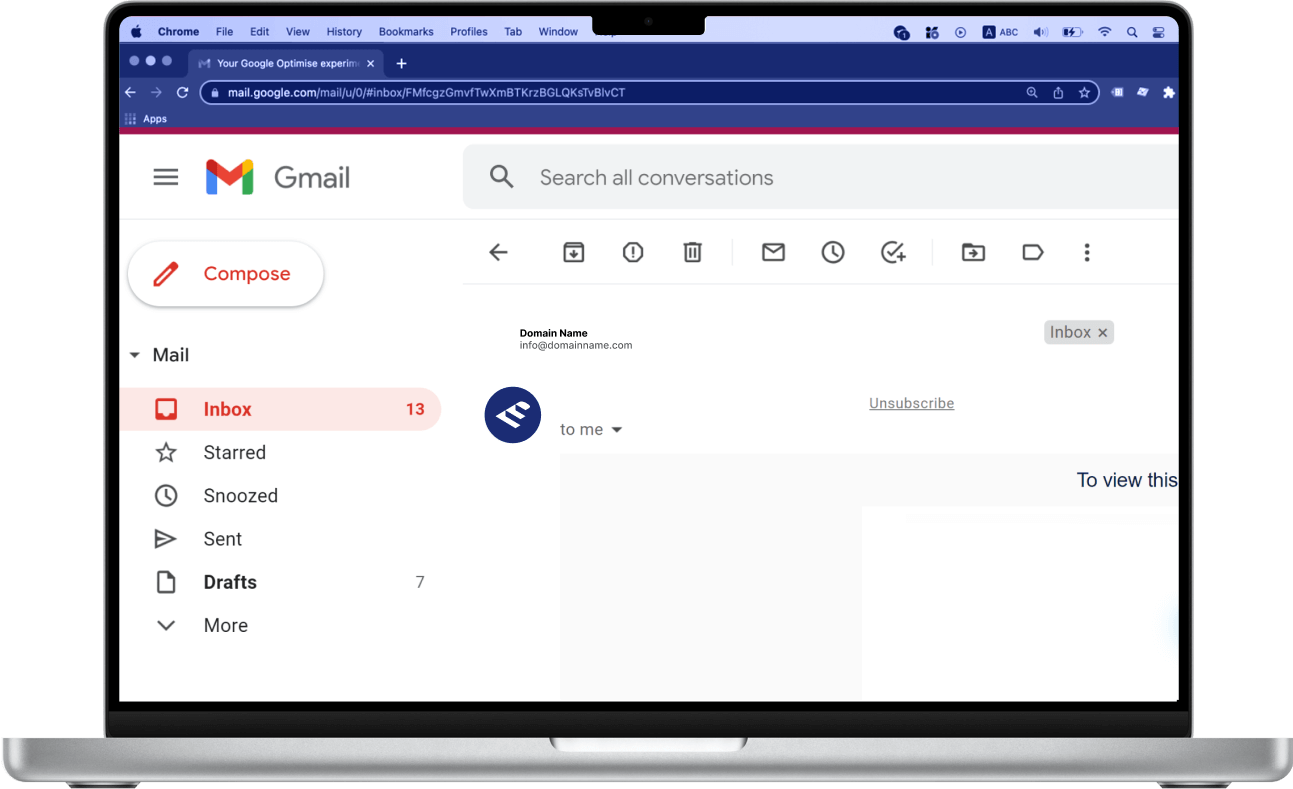 BIMI Means
Trust
Even with the flexibility of choices, customers only support brands they can count on. By ensuring your brand logo is appended to your message, you'll stand out from your competitors. Plus, your clients will be more eager to interact with your marketing emails.
Open Rates
Consumers always try to avoid phishing and other email threats. So they're naturally cautious and refrain from opening emails from unknown sources. With BIMI, your brand's legitimacy is reinforced. Prospects are reassured that no harm will come their way when they open your message.
Increased Deliverability
Because SPF, DKIM, and DMARC must be implemented before you can reinforce the BIMI protocol, the issue of deliverability is addressed earlier in the timeline. By aiming for BIMI, you indirectly aim to increase email deliverability.
Brand Awareness
When your customers are familiar with your brand, they become comfortable with your products and services. So if they need to decide which brand to buy from, they're more likely to buy from you.
EasyDMARC's Automated BIMI Solution helps you manage and monitor BIMI records directly within a single platform.
Protect Your Email Campaigns With EasyDMARC
There're more than 4 billion daily email users. According to Statista, This number is expected to climb to 4.6 billion by 2025, according to Statista.
And still 93% of security incidents with malware occur through the use of malicious emails.
So, email marketers need to identify, prevent, and deal with any security issues with email before your organization's reputation is damaged.
Reinforce your legitimacy with EasyDMARC to ensure trust, better reputation, and improved brand awareness.
Talk With A DMARC Expert
Get in touch with us! We're here to help and answer any questions regarding your DMARC journey for the best email deliverability.
Use the form to drop us an email. We'd love to hear from you!
Get in touch with us!
Thanks for contacting us!
We will be in touch with
you shortly.