The story of how EasyDMARC helped Harmony Designs increase productivity!
About the customer
Headquarters: West Grove, PA
Founded: 1992
Website: www.harmonydesigns.com
Industry: Wholesale/Retail
"Email marketing is one of the most effective ways of bringing customers to the website. That's why good email deliverability is invaluable to our business growth and success".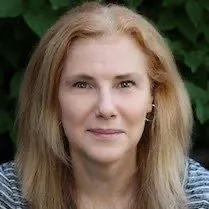 The Company
Harmony Designs is a US-based company that creates custom gifts and products for museum stores, colleges and universities, businesses, governments, libraries, healthcare, non-profit organizations, individuals, and more.
The Challenge
Sometimes the company had trouble with their emails being delivered. Sherrill is not a coder or a webmaster, so she decided to do a Google search and find a company that could help with the issue.
She selected EasyDMARC and another company implementing DMARC. In the end, she decided to stay with EasyDMARC, as she felt confident that we could do what needed to be done.
The Outcome
The collaboration of Harmony Designs with EasyDMARC was extremely effective. The company implemented DMARC, which helped improve their email delivery practices.
They are now confident that their emails are being delivered.
Benefits
Low Spam and Bounces

High Engagement

Improved Email Deliverability
What's Your Next Step?
Did Harmony Designs' story inspire you to achieve your email security goals? Contact us for more information or read other case studies to gain more insight into how EasyDMARC helps businesses.