Sender Policy Framework is an email verification system designed to prevent spam by verifying that incoming messages are from legitimate sources. SPF verifies that the email sender is authorized to send messages from the domain they claim to be sending from. The email will be marked as spam if the sender is not authorized.
As we know, Namecheap is a domain name registrar and web hosting company which was founded in 2000. Namecheap offers various services, including domain name registration, web hosting, email hosting, and SSL certificates.
And here is a step-by-step guide on how to add your SPF record in Namecheap.
Step 1. Add New Record
Login into your NameCheap account

Head to the Domain List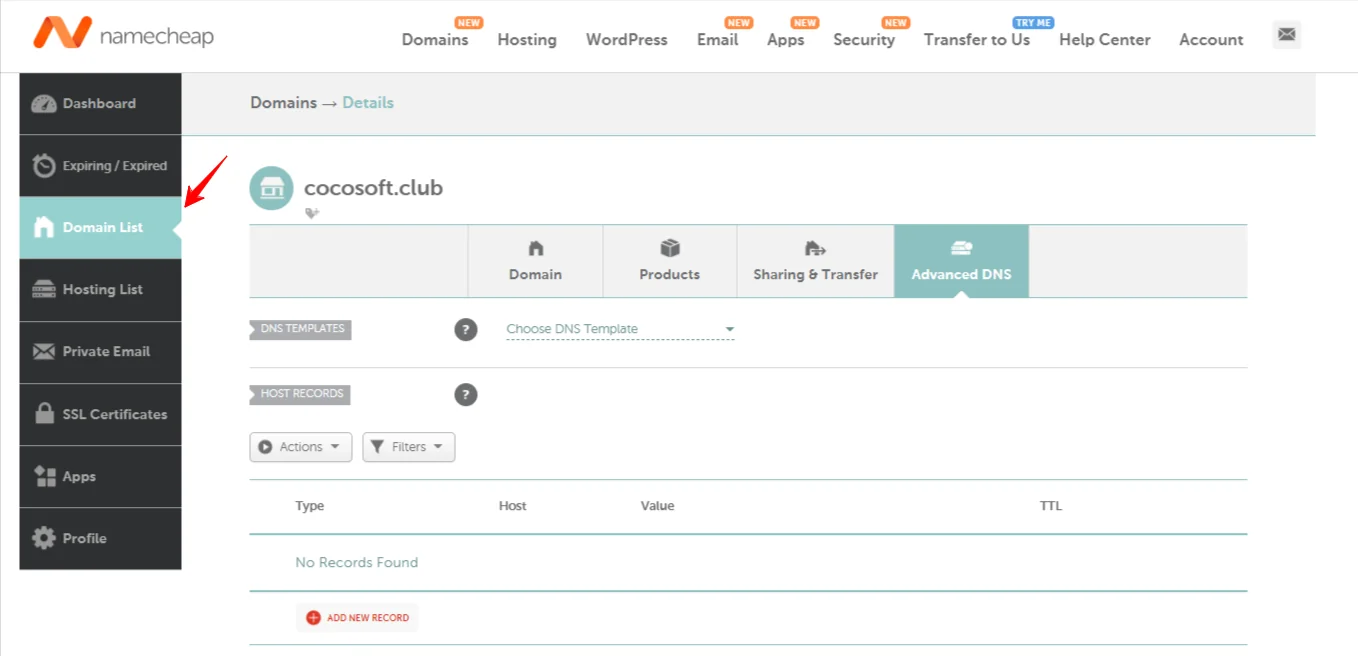 3.  Then go to the Advanced DNS.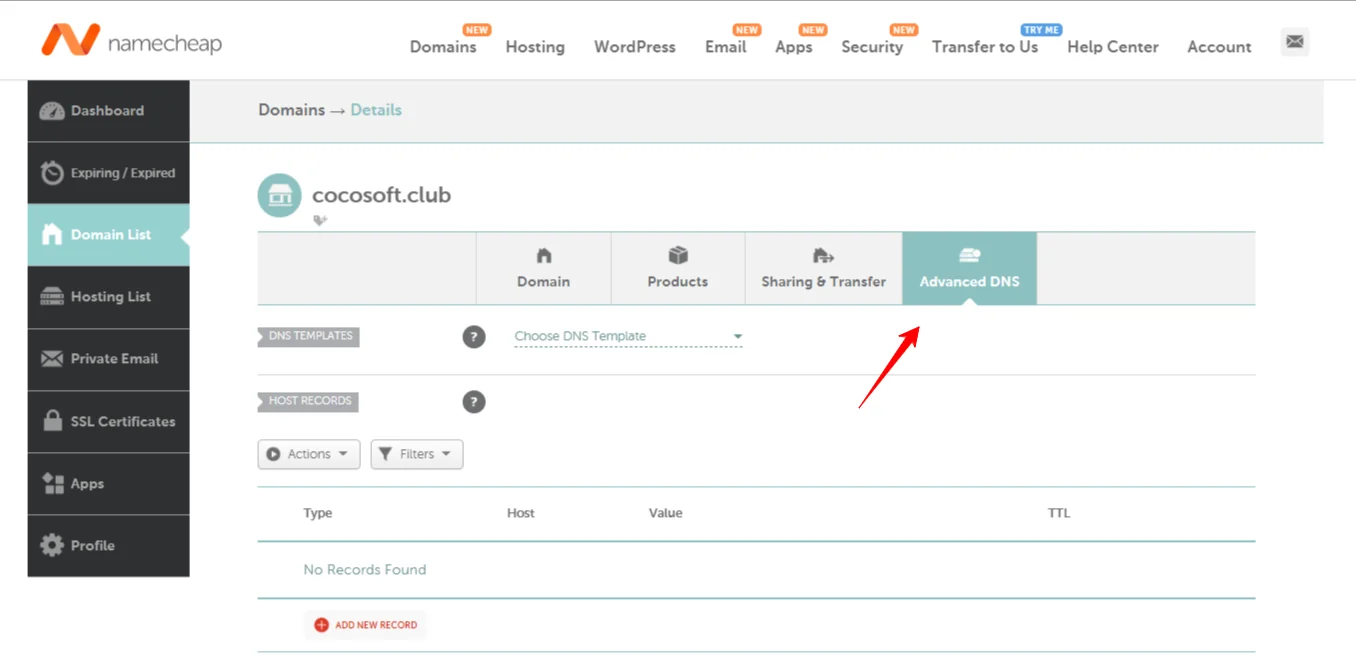 4. Select Add New Record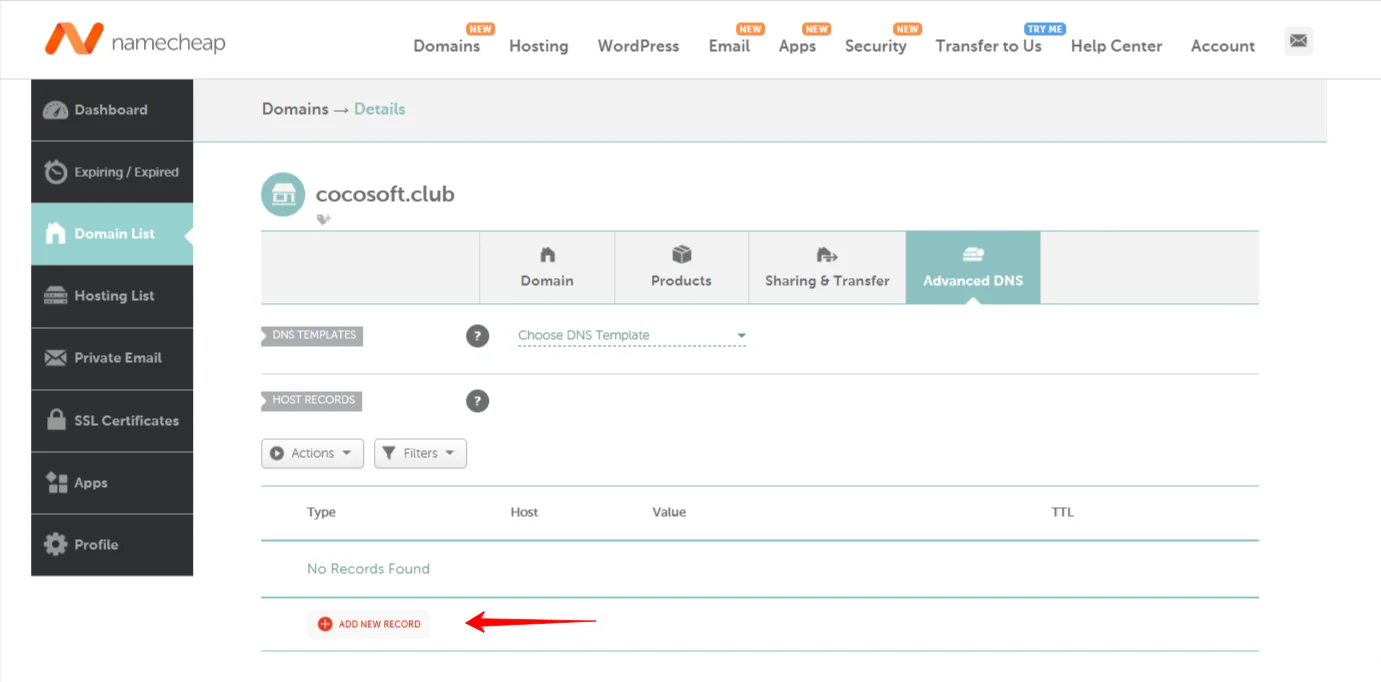 Step 2. Add your SPF Type, Host, and Value
In the Domain List head to the Advanced DNS

Make sure to add your SPF Type, Host, and Value.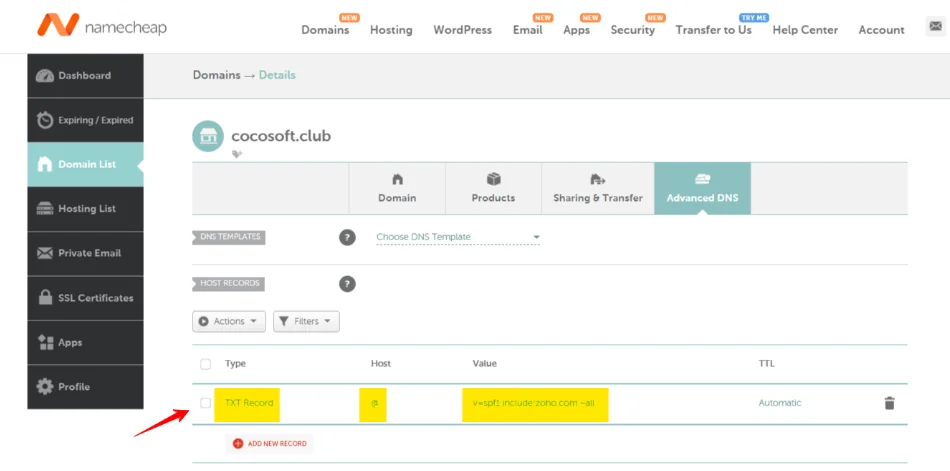 In this case, we allowed Zoho's SPF in our DNS zone. Here's an example:
| | | |
| --- | --- | --- |
| Type | Host | Value |
| TXT Record | @ | v=spf1 include:zoho.com ~all |
Additionally, if you're using sources that only have an IP address you can add the IPs in the same current SPF record.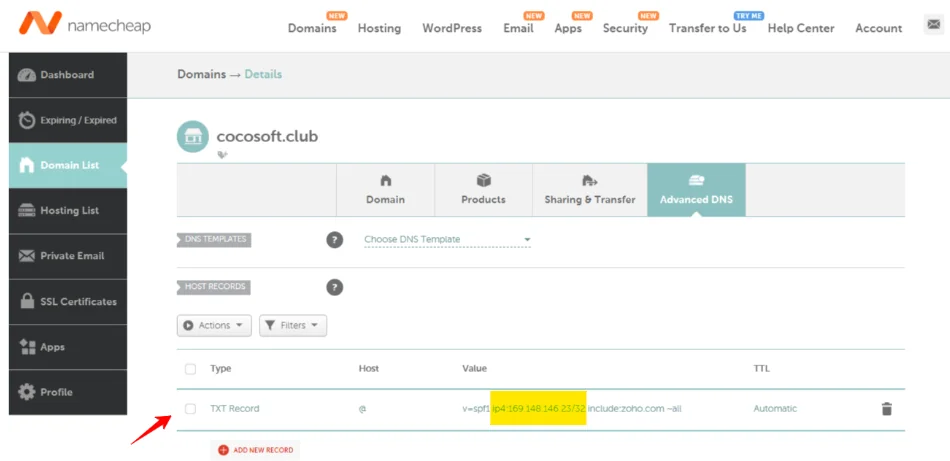 Type

Host

Value

TXT Record

@

v=spf1

ip4:169.148.146.23/32

include:zoho.com ~all
Step 3. Save to Finish the Setup
And finally, click "Save" to finish your NameCheap SPF record setup.
Important Recommendations
Having multiple SPF Records for a single root domain is a bad practice and results in authentication failure. If you use multiple sources within your organization, you need to have them allowed in a single SPF Record. 
To use multiple SPF Records for a single domain, you need to combine them into a single SPF Record. You can use the following syntax. 
v=spf1 include:spf1.domain.com include:spf2.domain.com -all
How Can EasyDMARC Help? 
EasyDMARC tools assist you in securing your email security. Spam and phishing are everywhere, but fortunately, you can prevent the problem using email authentication and protection protocols like SPF.
An SPF protocol can increase your trustworthiness in receiving email servers. If you don't have an SPF protocol, the receiving domain can reject them.  
With EasyDMARC tools, you can easily set up and manage SPF, DMARC and DKIM for your domain; it provides detailed reports on your email security so that you can monitor your progress and identify any areas that need improvement.