Atlassian is a UK-domiciled, American-Australian-originated software company providing services like Jira and Trello.
Our configuration guide covers the steps for Atlassian SPF and DKIM Setup.
Configuration for SPF & DKIM:
Step 1: Head to Settings from your admin panel.
Step 2: Click "Emails" and then add a domain.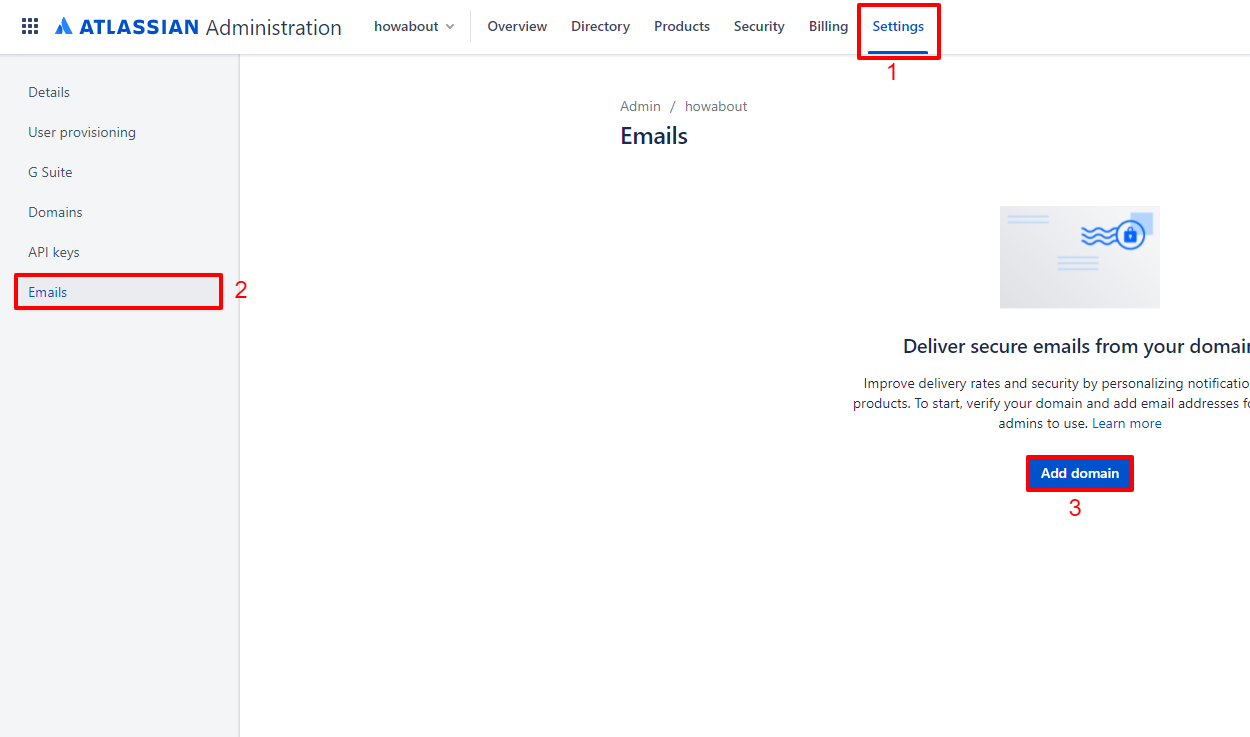 Step 3: Once you've added your domain, Atlassian will provide you with SPF and DKIM configuration records. Add them under the DNS zone for your domain.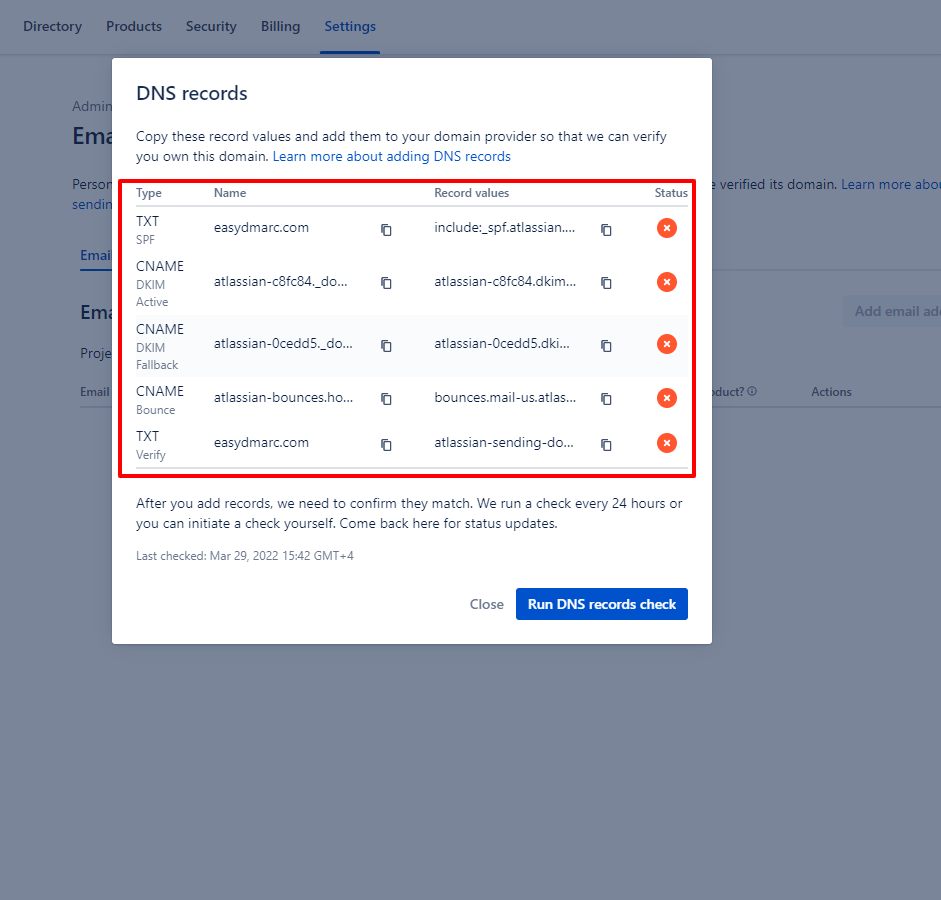 Step 4: Make sure to update your current Atlassian SPF configuration record with the provided include. Don't add a new separate record.

Step 5: Add all the remaining records to the DNS zone.

Note: For CNAME Records, turn off the proxy status if you're using Cloudflare.
Step 6: Now that the records have been added, wait for Atlassian to verify them. In our case it took around 5 hours.
Under email domains, you should see the Status as active once everything is set.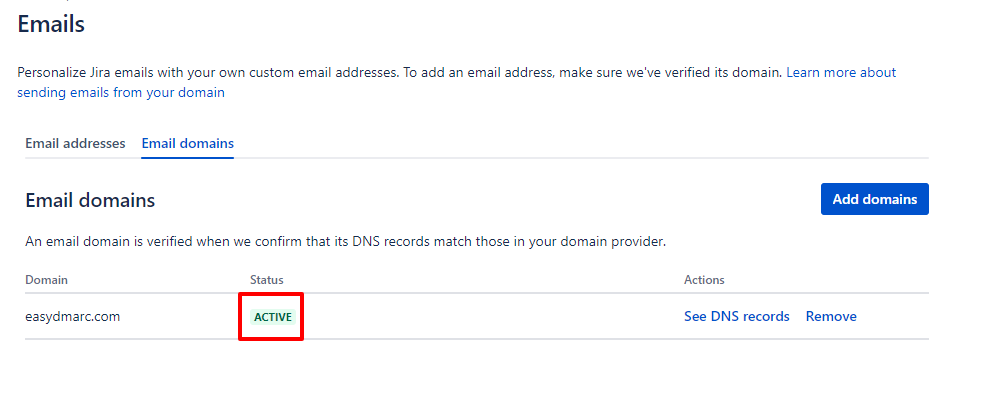 Step 7: From there you can send emails that'll be DMARC compliant from Atlassian. Just make sure to select an email that's ending with your domain as the return-path address.
To set it up:
Go to Projects > Notification Settings

Click "Edit"

Select the proper email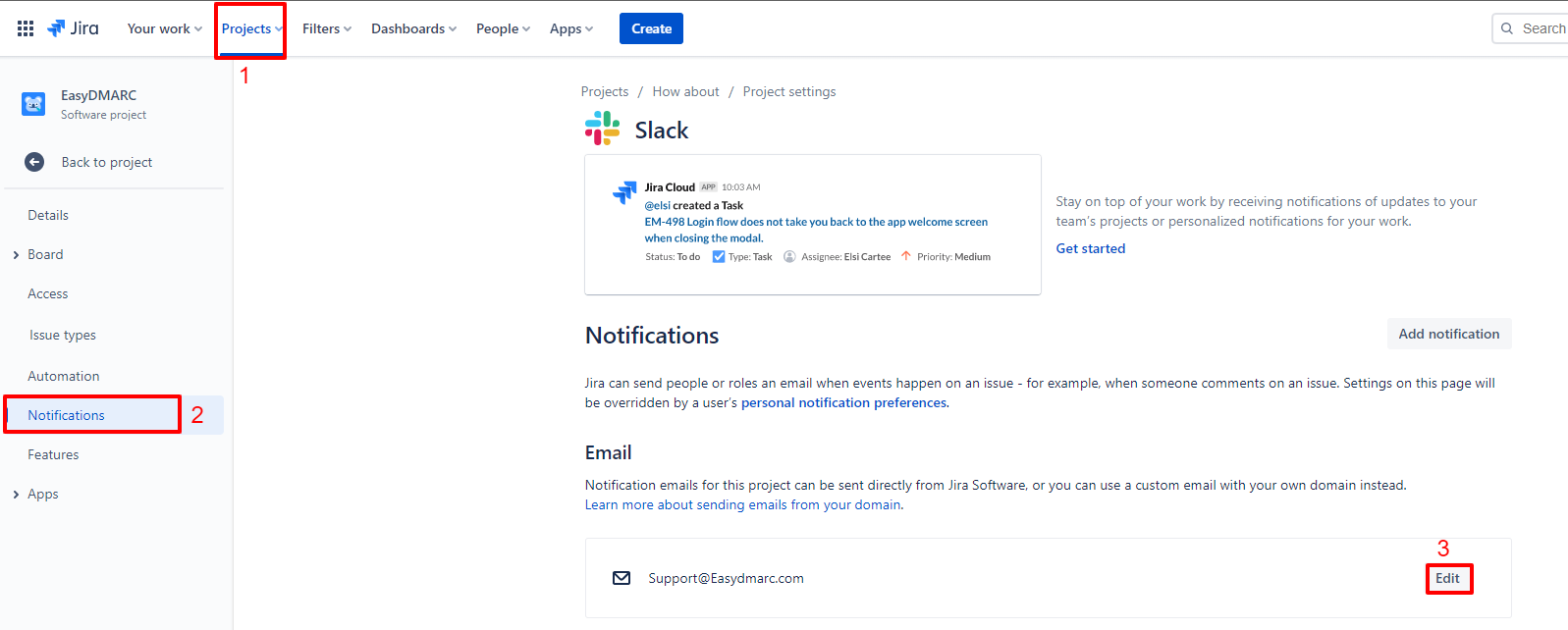 Note: Wait at least 24 hours to receive the updated DMARC reports to verify that outgoing Atlassian emails are compliant.
If you have any further questions don't hesitate to contact the EasyDMARC support team at [email protected]