Ortto's marketing automation and customer data platform unifies your data messaging and analytics on a single platform. And if you are using this platform and send emails through Ortto, first of all you should authenticate your domain with SPF and DKIM. Orttop uses SendGrid as their email infrastructure. This article will be your step-by-step guide during the configuration of SPF and DKIM records in Ortto.
Your first step is to access the Custom domains page. To access the Custom domains page:
1 – click on the Setup button at the bottom left corner of the dashboard.
2 – Select Custom domains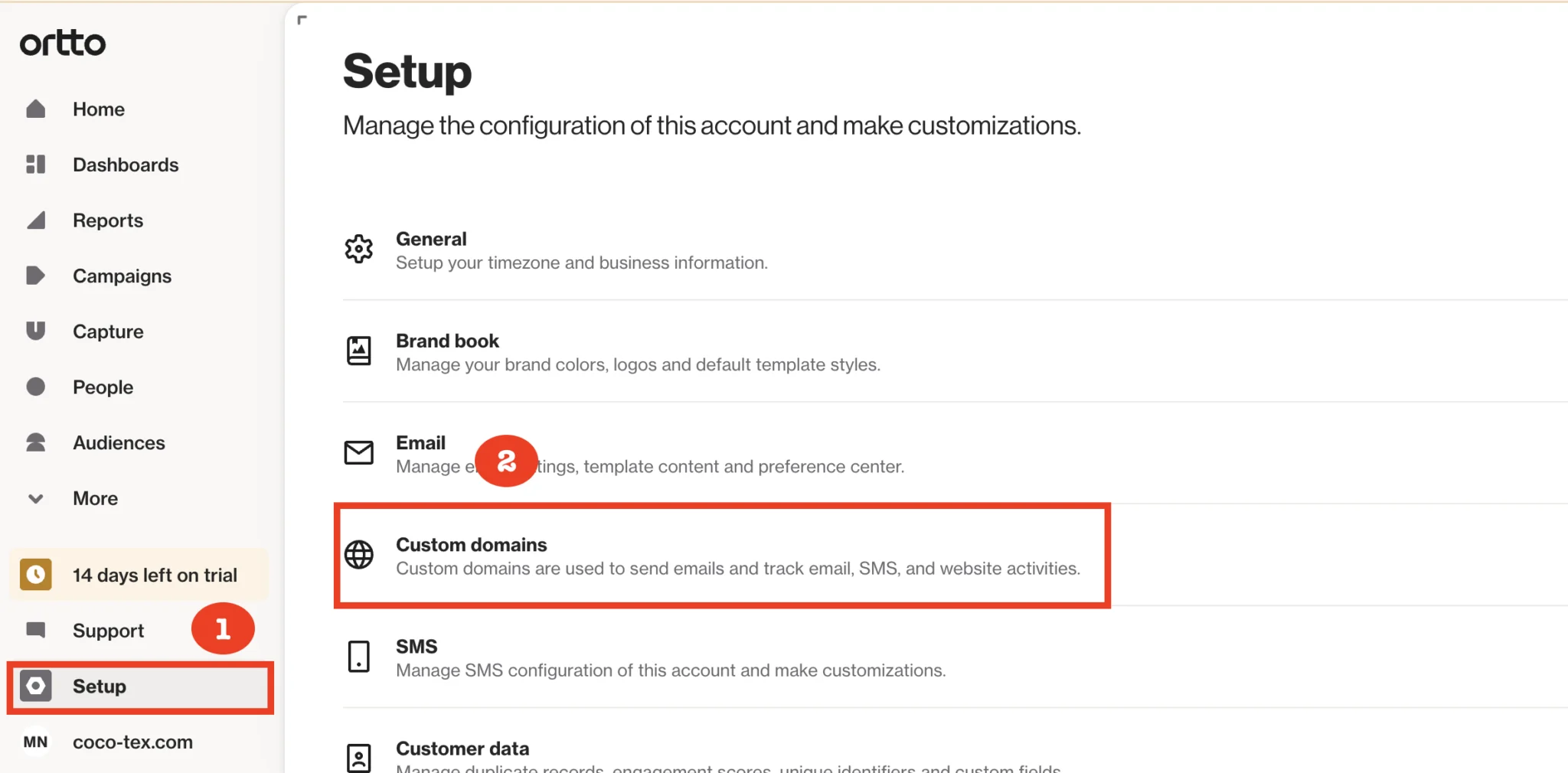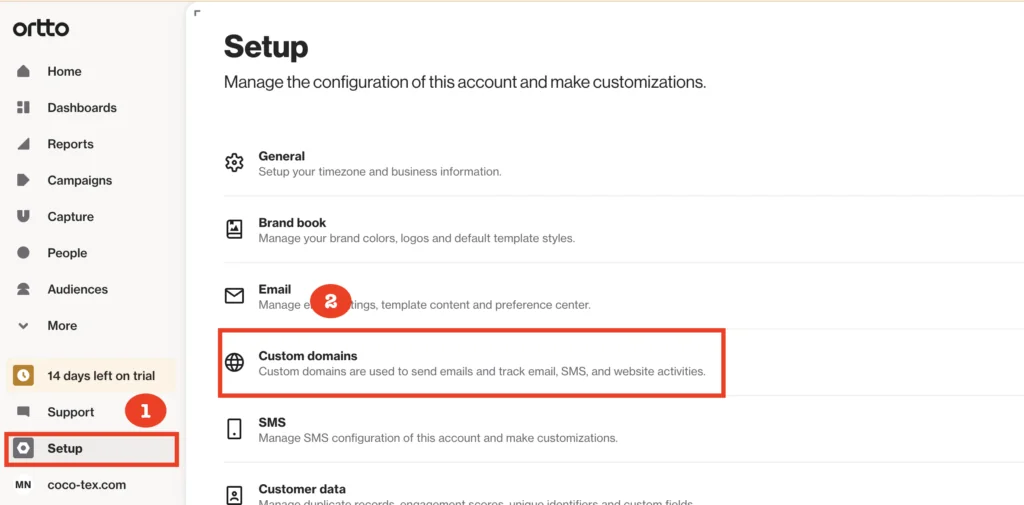 When you access the Custom Domains page, click on the Add domain button.


Once you click on the Add domain button, a popup window will appear. Enter your Domain name and Domain provider there and click on Ok. See the screenshot below,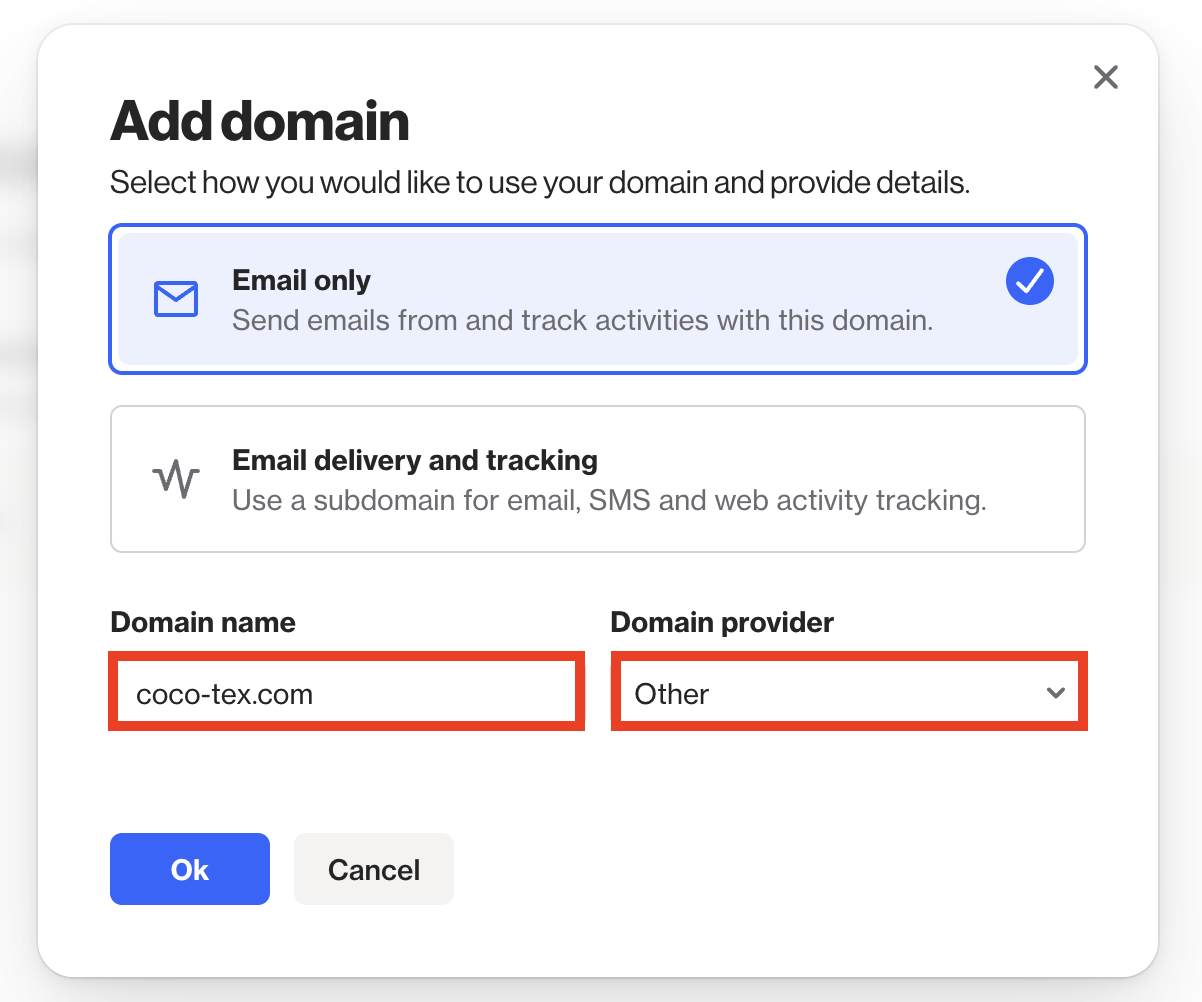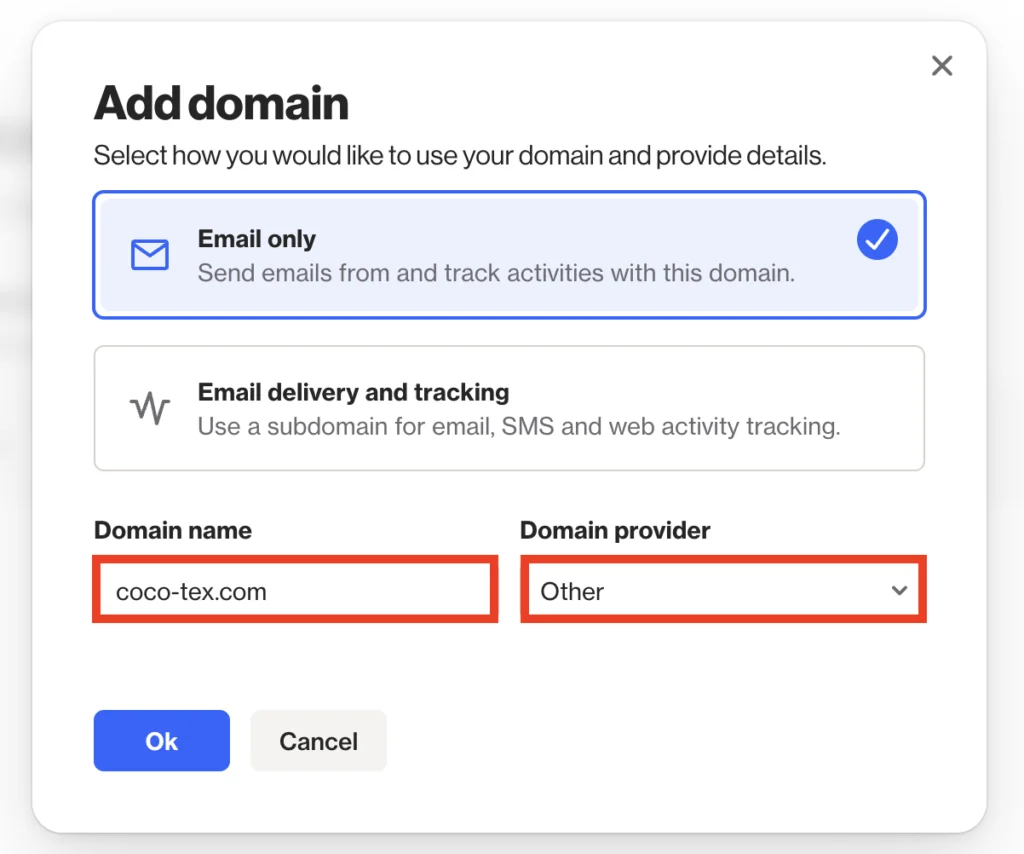 You will be provided with three CNAME records which you should publish in your DNS zone.
The two CNAME records are for DKIM record, the one is for SPF record. Also note that there is no need to update your current SPF record and add an include for Ortto, as adding that CNAME record already maps your domain to another domain (u31821250.wl001.sendgrid.net) that has the IP addresses whitelisted in it. Which allows you to have authentication and alignment for SPF without having to manage your SPF record manually.

Copy and paste all the CNAME Records in your DNS host.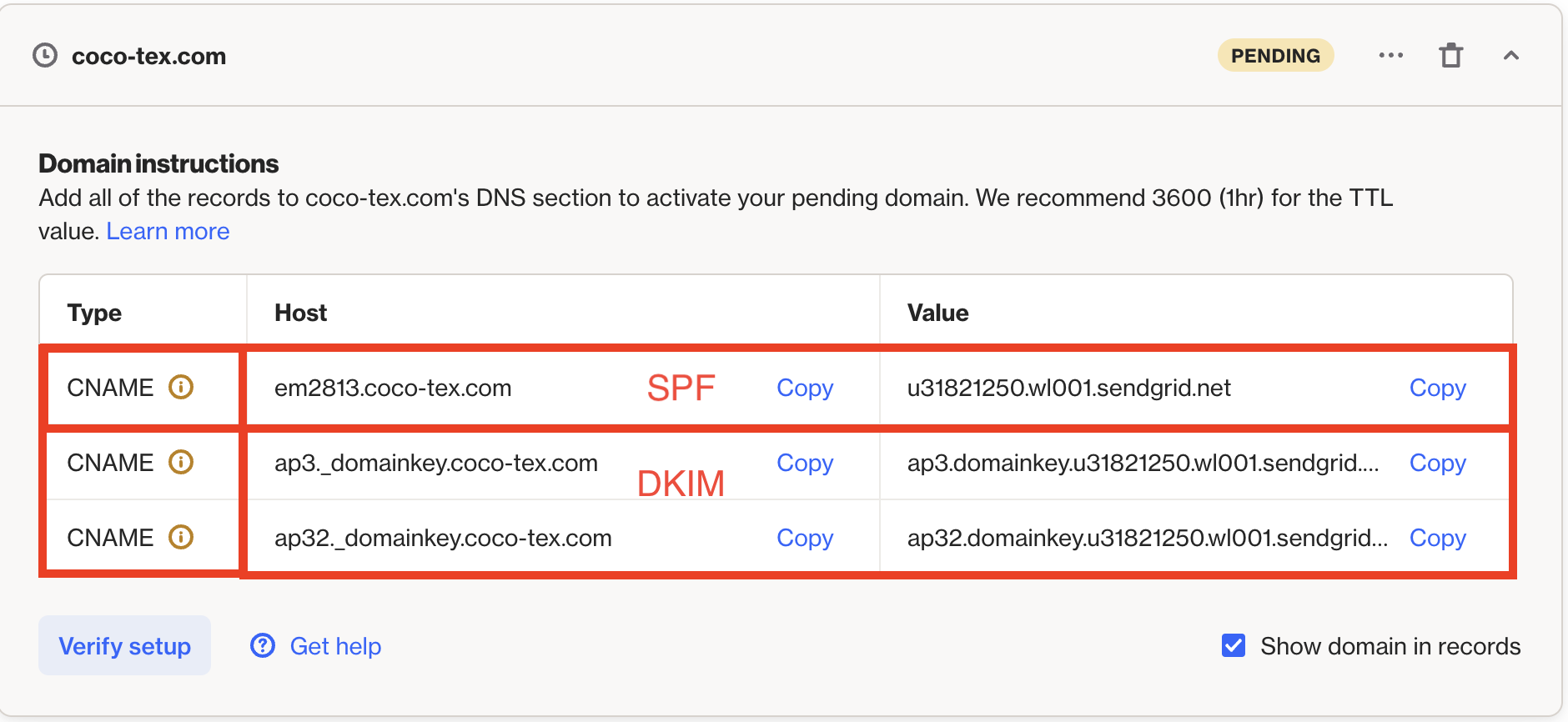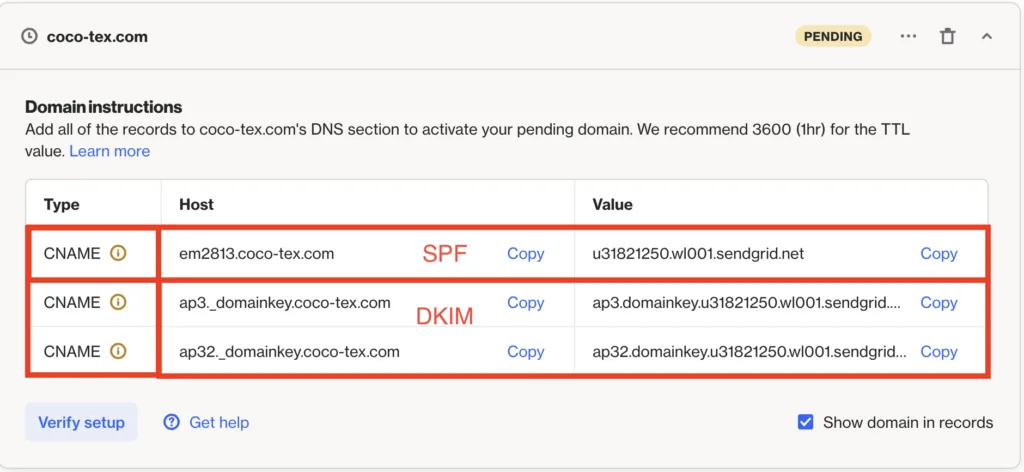 See an example of added CNAME Records in Cloudflare DNS in the screenshot below,


When you finish publishing the CNAME records, move back to your Ortton account and Click on the Verify Setup button below the records. In case you have done everything properly, green check marks will appear next to the CNAME records, which means that your domain has already been authenticated.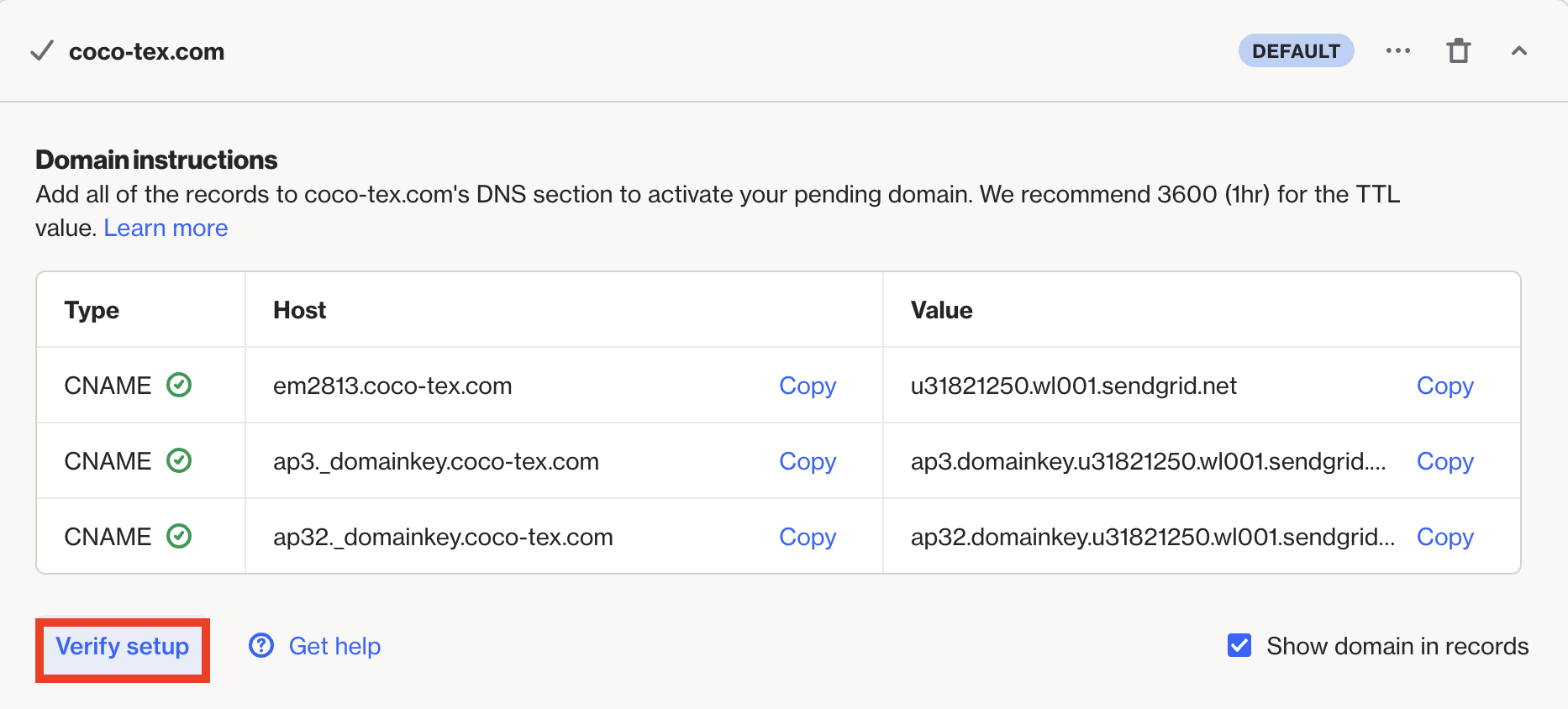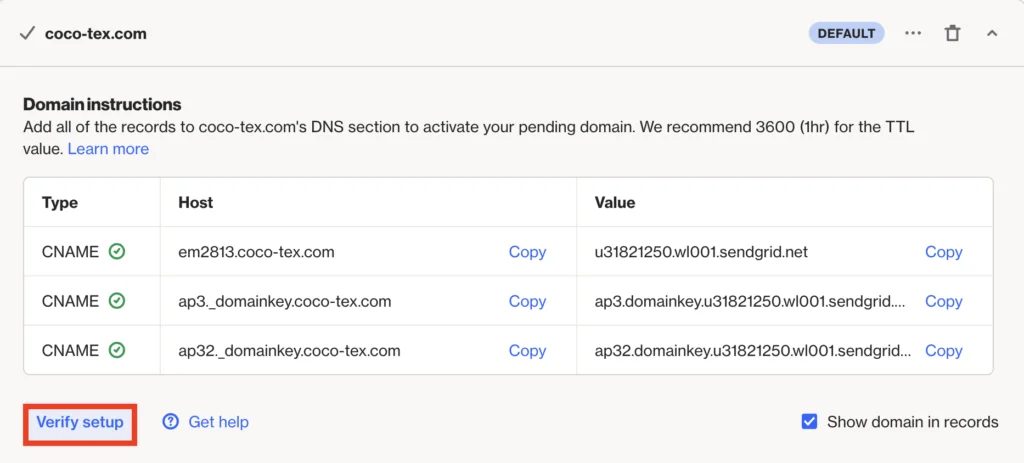 You can test it with our Email Investigation tool. (See the screenshot below)