We have built special tools for your domain's DMARC deployment.
Register and add your domain to the easydmarc.com dashboard

Add your domain under monitoring

The next step of your DMARC deployment is generating your DMARC record with DMARC record generator (suggested by the service)

DMARC record generator

Publish the generated record into your DNS
Next, your DMARC deployment journey takes you to your DNS provider's dashboard. Log into your account there and go to the section "manage DNS" (or whatever section the provider suggests instead).
Create a new TXT record for the domain(s) you'd like to add and use the following values:
Record: Fill this with "_dmarc".
Please note the underscore is important, and it is mandatory.
Type: The DNS record type should be "TXT" Value: The value of the record is generated on the Add Domain page. This starts with "v=DMARC1"
Finally, store the record as the last step of your DMARC deployment.
Use our awesome tools to deploy DMARC record and increase your domain security. The Domain Health Check executes hundreds of domain/blacklist/ssl tests to make sure all your systems are online and secure.  The report returns results for your domain and highlights critical problem areas for your domain that need to be resolved.
After you're done deploying DMARC in the system, you need to wait for a day or two to start to receive DMARC aggregated reports. Aggregated reports will be automatically analyzed by EasyDMARC and you can receive important notifications and alerts.
Here is a small example of a visualized report: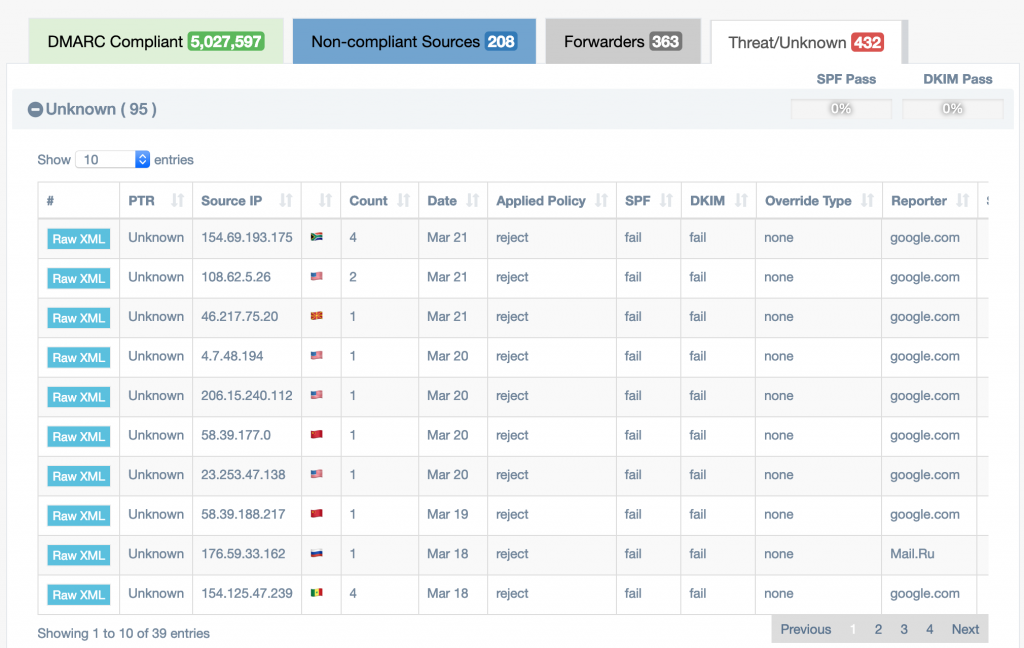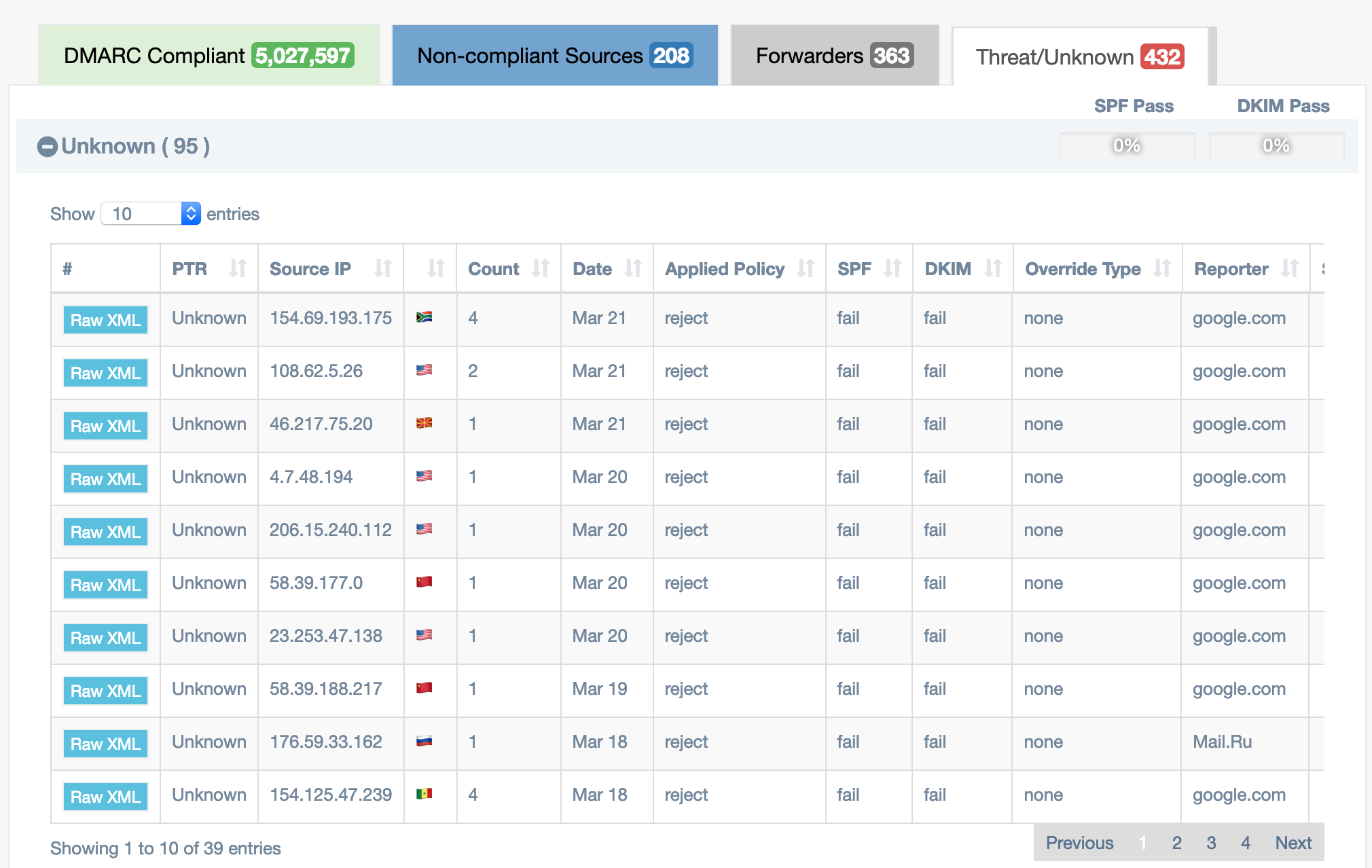 For more details, you can check RFC.