How to add DMARC record to AWS's DNS-Route 53
Want to add DMARC record to AWS`s DNS, but you have a problem with doing it on Your own? This guide will show you how to add DMARC record to Your domain.
If you are using AWS Managed Cloud DNS – Amazon Route 53 so let`s go to protect Your email with EasyDMARC explanations.
We strongly recommend you at first add DMARC record (Domain-based Message Authentication Reporting and Conformance ) only for monitoring: with policy none.
Note: Before creating DMARC records it's a good idea to test DKIM and SPF.
For DKIM check- https://easydmarc.com/tools/dkim/
For SPF check- https://easydmarc.com/tools/spf/
A DNS TXT record is a type of resource record used to provide the ability to associate arbitrary text with a host or other name.
In order to add DMARC record easily, and without stress we suggest You create a DMARC record, you can use our Setup wizard.
Set Up the records into Route 53!
Let's move on to add DMARC record in an easy way
Step 1.
After logging in you need to go Route 53 page from the services menu under the Networking & Content Delivery.
           
Step 2.
go to hosted zones under the DNS management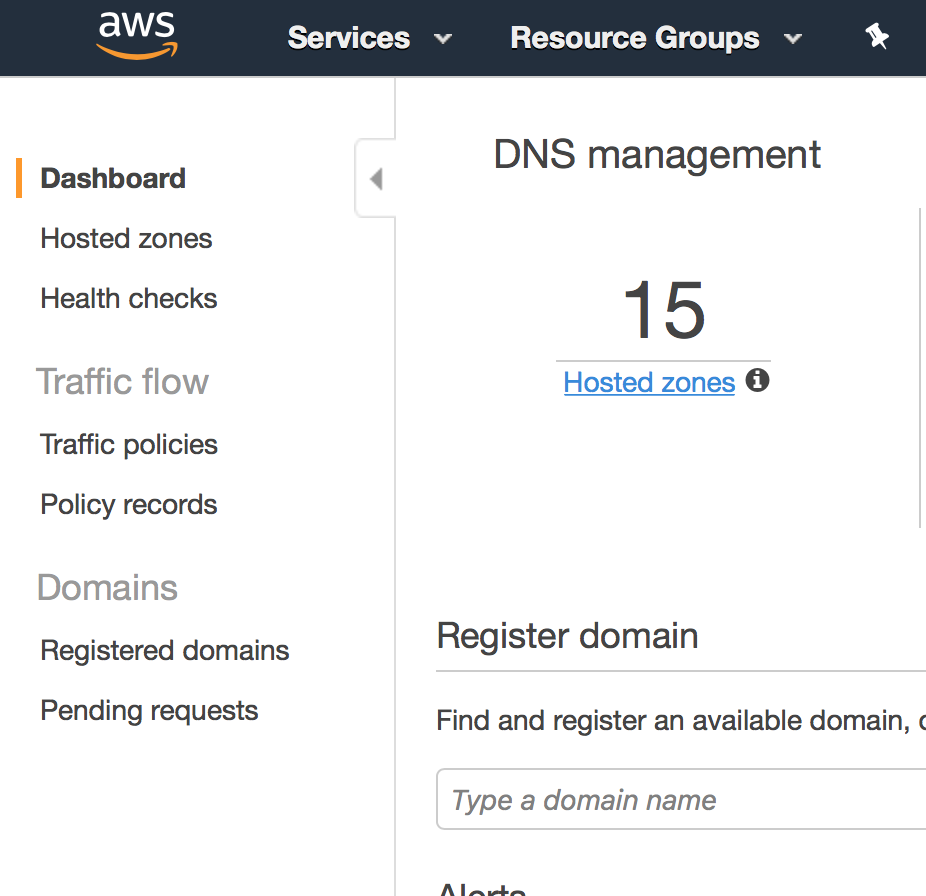 Are You on the way to add DMARC record successfully?
Step 3
Chose the appropriate domain/zone.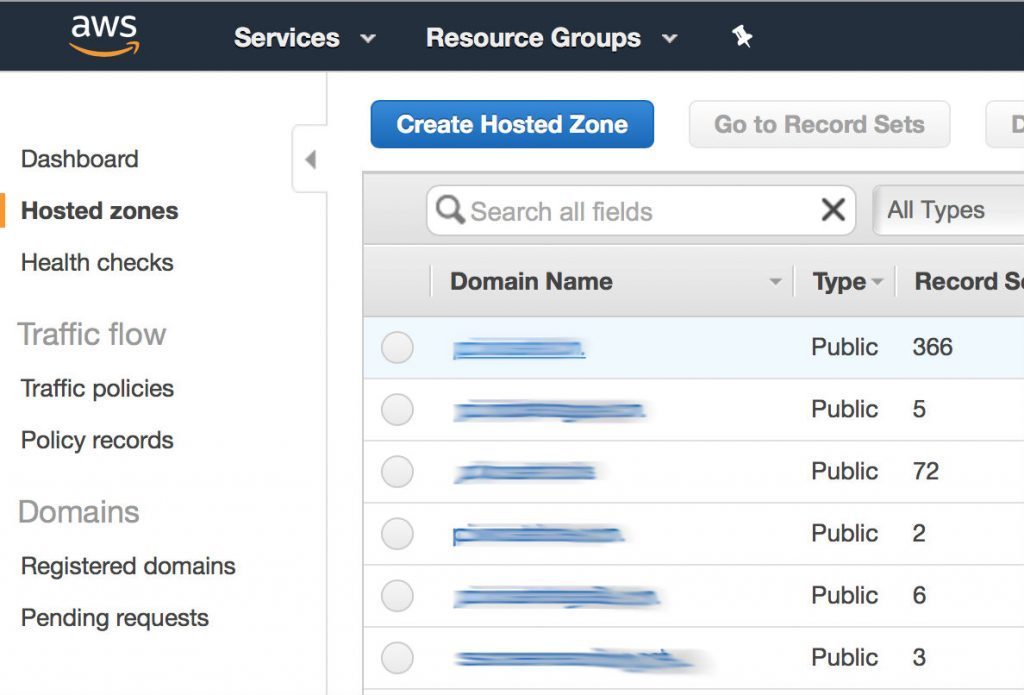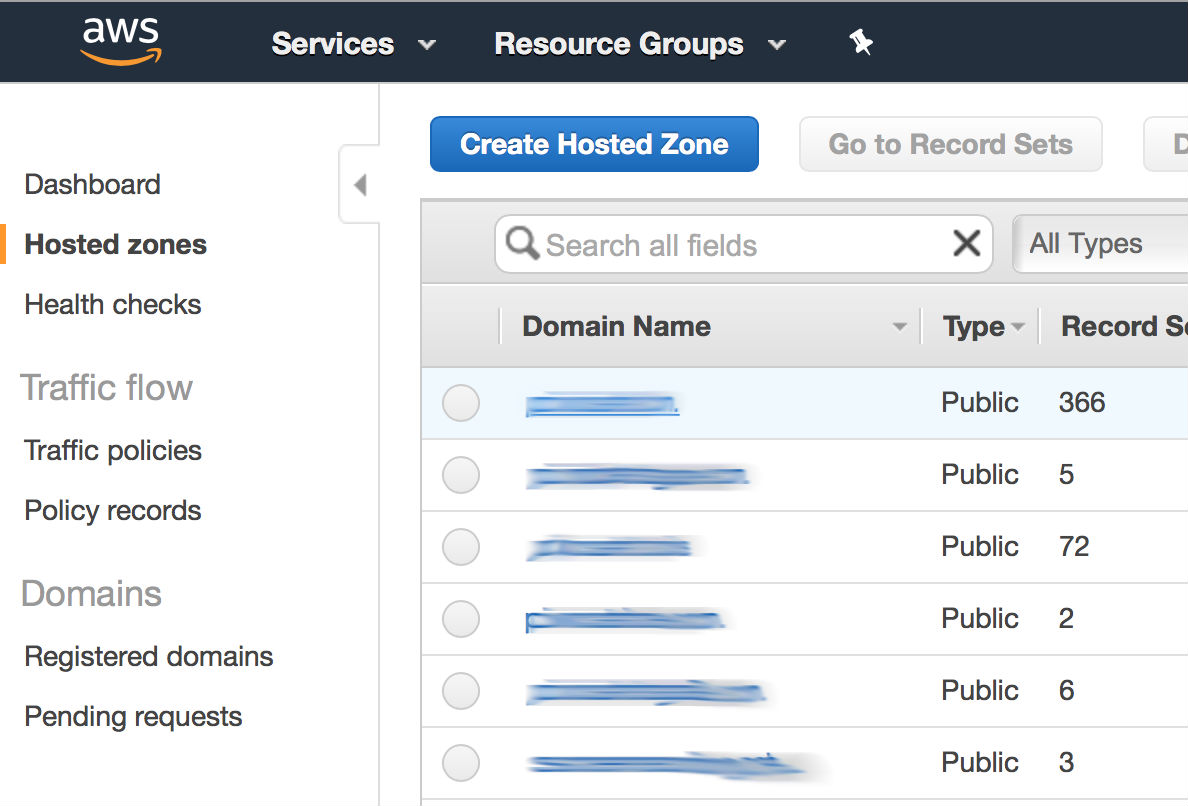 Step 4
In the domain configuration page Create Record Set and chose the TXT as type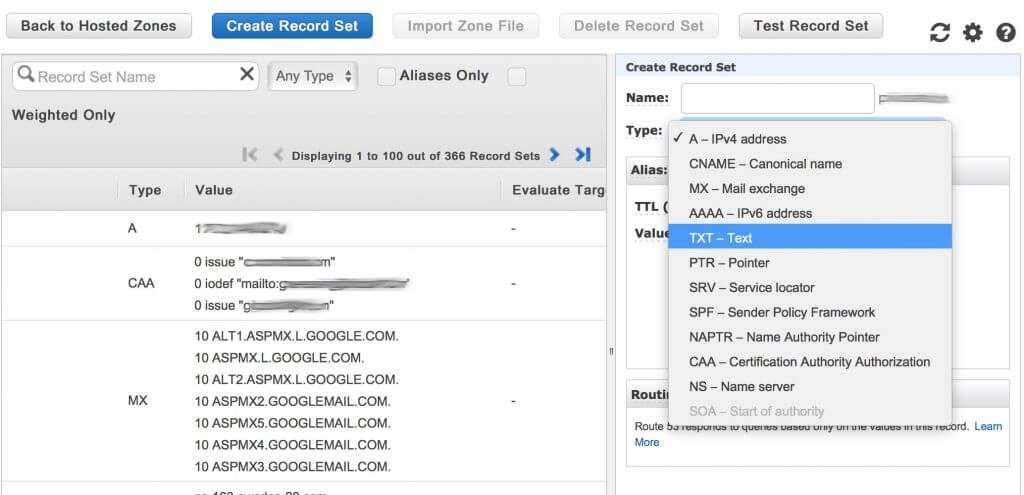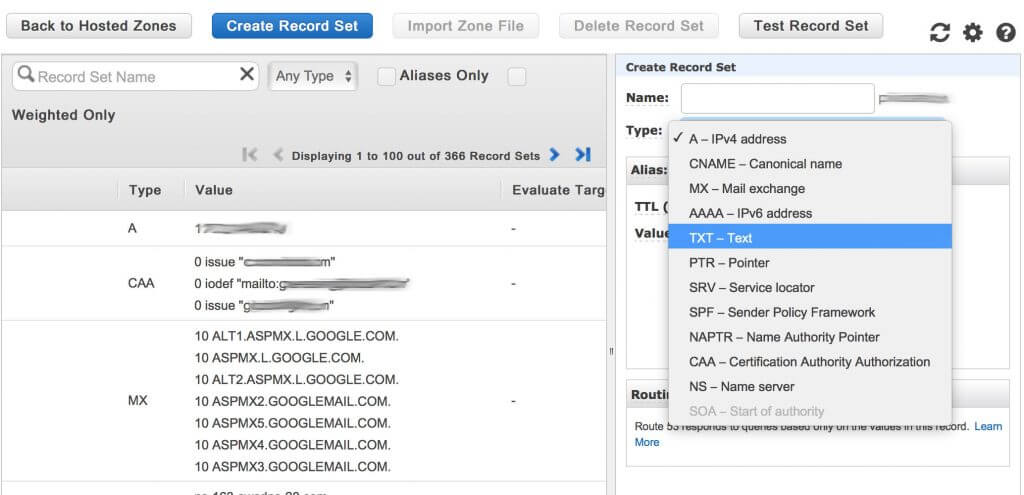 Step 5
Create the TXT record as it shows this example.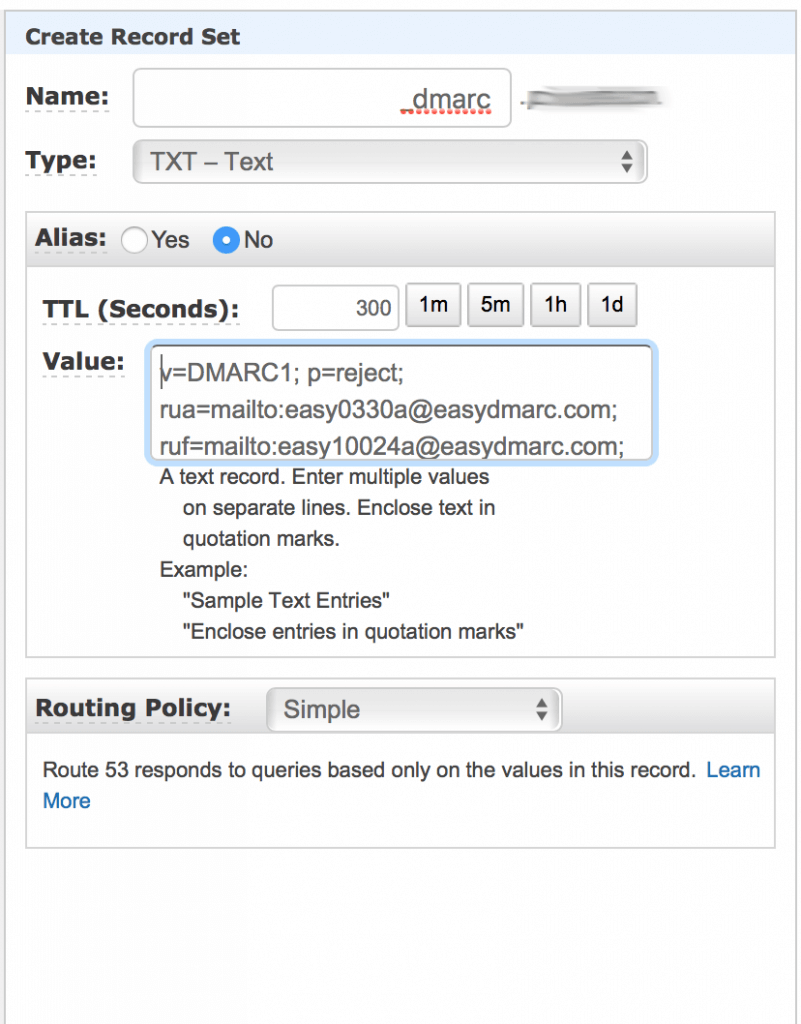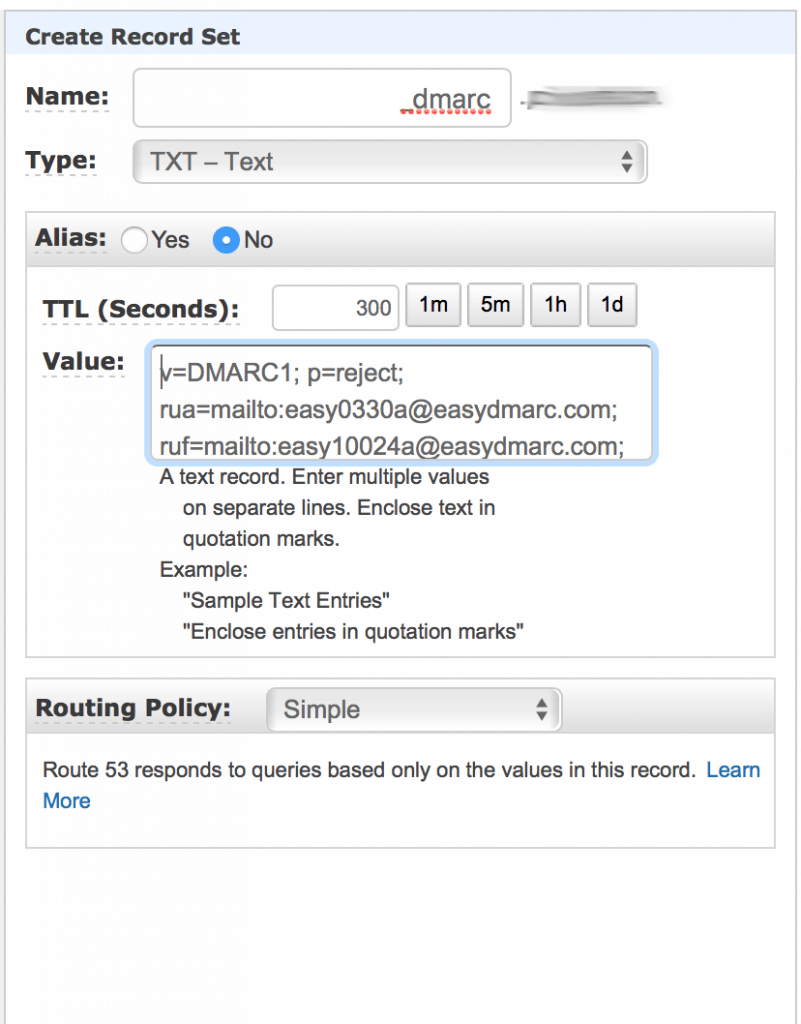 It can take several minutes or even several hours until your DNS record will be updated worldwide. Wait for a little after check your record by our DMARC lookup.
Congrats. Your setup is done!
Remember, only DMARC record with "p=reject" policy is the most powerful and industry standard email authentication system. However achieving "p=reject" is hard, because putting it in DNS without proper monitoring, can get your perfectly valid emails to be rejected. We know how to setup DMARC correctly and protect your domain from phishing without losing any of your emails.
Start to protect your domain now, sign up for free.