Secure Your

Insurance Inbox
with DMARC
Invest in a strong cybersecurity solution with EasyDMARC. Stop BEC attacks, enhance client trust, achieve regulatory compliance, and boost email deliverability.
Contact Us
How Can DMARC Help?
Learn about how to block illegitimate communication sent on behalf of your insurance business with DMARC.
Our animated video speaks about a fictional NP Insurance company and the aftermath of a phishing attack. Watch the short explanation about the steps they took to curb future incidents.
Email-Borne Attacks
Can Ruin
Your Insurance Business
Like many other industries in recent years, the insurance sector is also moving to digital. In 2011 only 17% of insurance customers purchased it online; in 2023, this number reached 29%. The insurance sector is moving towards automation, digitization, and the use of artificial intelligence. This is an indicator that the trillion-dollar industry is increasingly in need of solid cybersecurity solutions.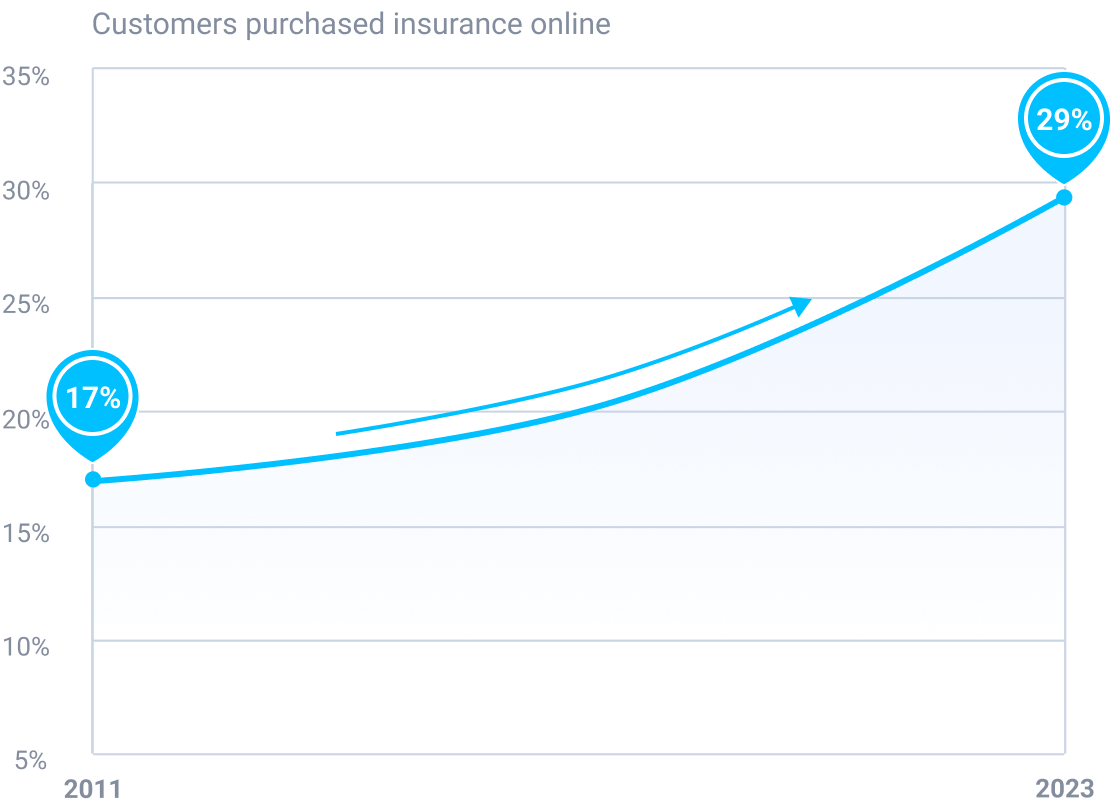 Insurance companies store and handle a large amount of personal and business data, which, if leaked, can lead to identity theft, Business Email Compromise (BEC), and ransomware attacks.
This is where EasyDMARC's cloud native, smart platform comes in. Our DMARC solutions keep your business safe and your client PII secure.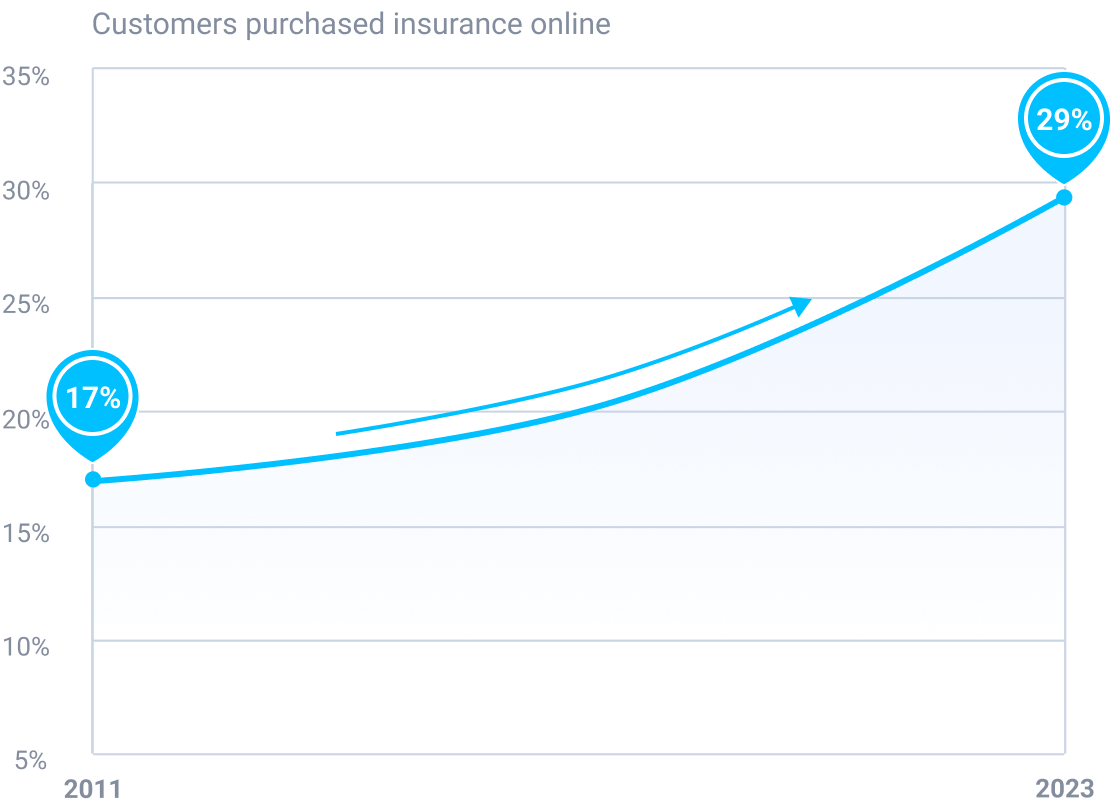 Insurance companies store and handle a large amount of personal and business data, which, if leaked, can lead to identity theft, Business Email Compromise (BEC), and ransomware attacks.
Cybersecurity
Painpoints

for Insurance
IT Departments

Regulatory Compliance

Insurance companies store, transfer, and otherwise use personal information to ensure the usual flow of their services. As a result, businesses in the sector need to live up to regulations like NYDFS Cybersecurity Regulation, NAIC, NIST, ISO 27000, CCPA, and SOC2.

What to do:

Implement DMARC to meet regulatory requirements and demonstrate a proactive approach to protecting customer information.

Brand Protection

Insurance companies are financial entities that work with large sums of money, handle client PII, and in general, deal with a lot of sensitive information. Safeguarding sensitive data is crucial for organizations that operate on reliability and trust.

What to do:

Configure a secure, DMARC-backed domain infrastructure that will actively assist you in building the brand reputation you aim for.

Client Trust

Gaining client trust takes time, while losing it could be one bad day away. Data breaches due to phishing and BEC are quite common, and in case this happens, all the effort you made during the existence of your brand could be wiped in a second.

What to do:

Protect your client PII by going all the way through the DMARC Journey. Become the insurance provider your clients deserve.
State of DMARC Adoption in the Insurance Sector:

Actionable Research
EasyDMARC's research team has conducted extensive research on DMARC adoption in the insurance sector and found some disturbing patterns. First of all, only 22% of the 12,103 sample size has a DMARC record in place. While it might seem a good number, domains with the highest level of protection (the "reject" policy) are at 5.7% of the total.
Download our ebook to learn more insights from our research and get a better understanding of the cybersecurity standing in the insurance sector.
Trust EasyDMARC With Your
Domain Protection
Smart DMARC Reporting
Your DMARC journey will be as easy as pie with our AI-powered smart reporting tools. Leverage aggregate reports in an easy-to-use, user-friendly dashboard.
Managed SPF, DMARC, and BIMI
Don't have enough technical know-how to setup DNS records? Our solutions aim to simplify email authentication and make it a breeze to implement the protocols.
Professional Services
No dedicated team to setup DMARC in-house? Let our email authentication experts setup, deploy, and maintain your systems for maximum efficiency and iron-clad protection.
DMARC Certification and Resources
If professional services aren't for you, our blog, DMARC Academy, and a host of other educational resources are there to get you started and support you along the way.
Dedicated Support
In case you want to go through the whole process in-house and still have questions or issues, our support team is ready to assist you whenever necessary.
Join the 45,000+ businesses growing safely with us
---
Get in Touch With
Our DMARC Experts
Tell us about the problem your Insurance business is facing and find out how EasyDMARC can ensure your email security and domain protection.
Get in touch with us!
Thanks for contacting us!
We will be in touch with
you shortly.
Make Your DMARC Journey Simple With EasyDMARC
---