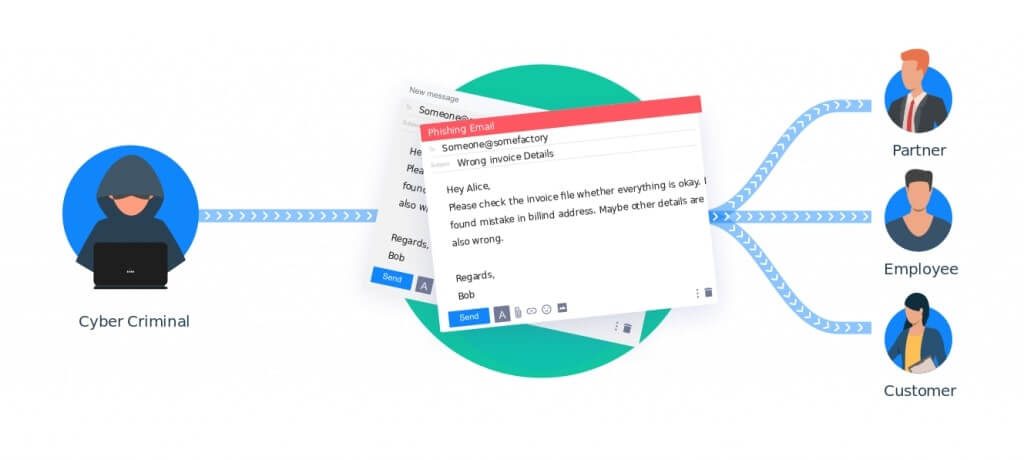 January 9, 2021
A Step by Step Guide to Add DMARC Record to DNS
If the security of your email infrastructure is important to you and you want to start protecting your clients, vendors, partners, and in general, everybody you receives emails from you, it's time to look into email security protocols.
You want to add a DMARC record to your DNS. You can add DMARC record to DNS in less than 5 minutes on your own without technical support. Here is a step by step guide to add DMARC record to DNS in no time.
Why Add DMARC Record in DNS?
Adding
DMARC record
to your email (Domain-based Message Authentication Reporting and Conformance) is the best way to keep your email protected and trusted because this strong protocol takes care of your business, customers, moreover, it rescues your employers from phishing and spoofing attacks.
With the use of DMARC, companies get incredible visibility and also get more transparency into the spoofed and illegal emails sent using their domain names. Moreover, DMARC is a fantastic tool with its ability to differentiate all the emails that are sent from you or a hacker. These can be a third party, business units, or threat actor.
Here is the example of phishing attempts: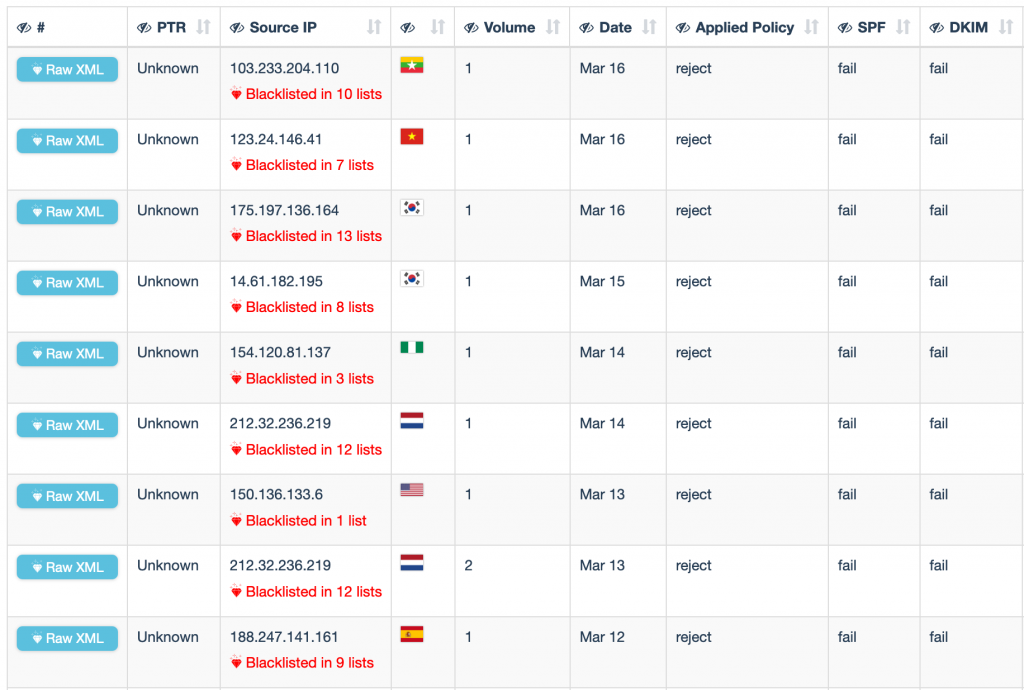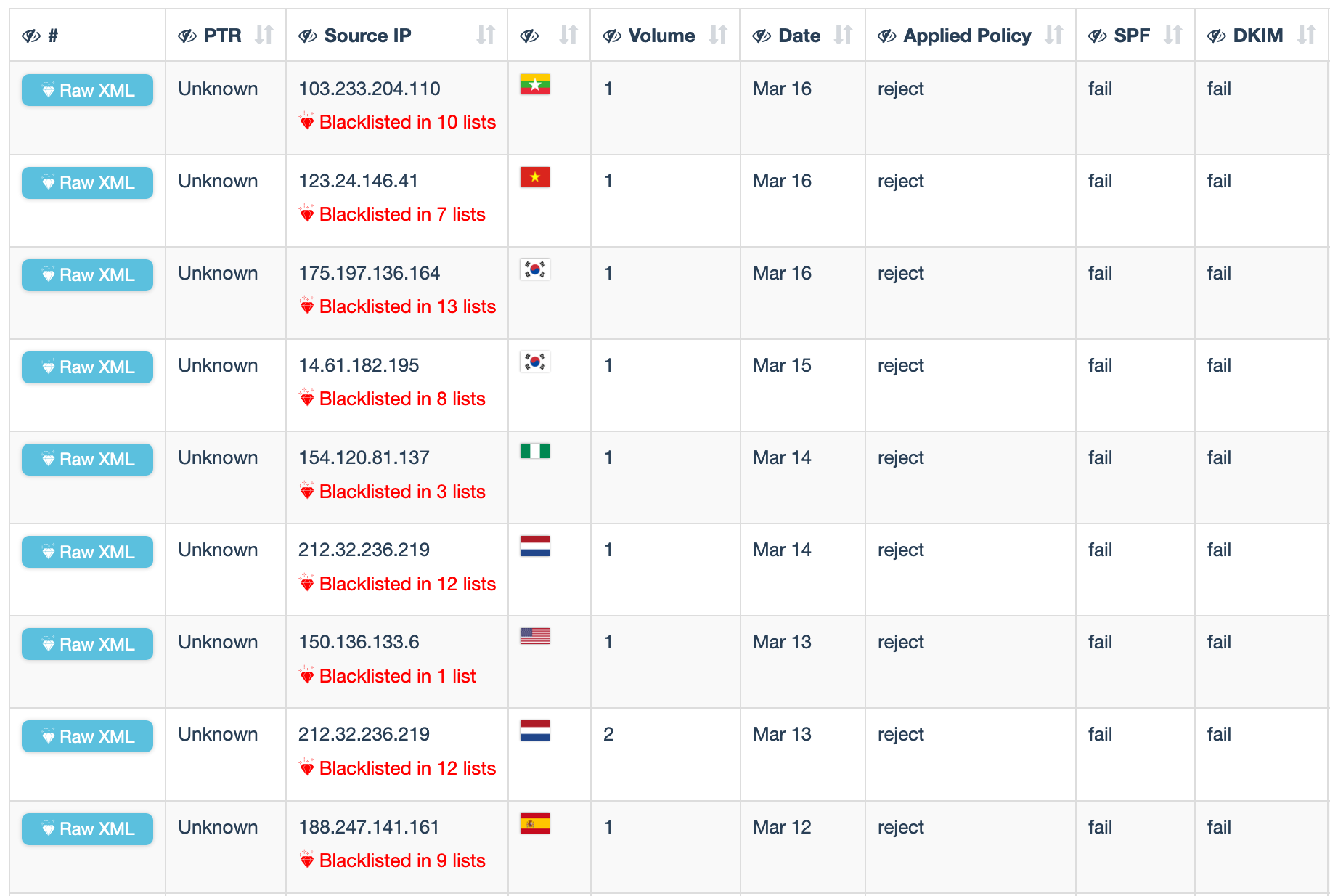 Why Do Companies Need to Build a DMARC Record and Protect Business Email?
Businesses that use DMARC save time on catching cybercriminals and finding out the illegal usage of their email by hackers. This in addition to brand trust and authority, the elimination of customer support costs and email fraud is some of the many benefits that come with implementing DMARC.
DMARC makes your customers have private and trusted email communication without the fear of being a cyberattack victim. It will amaze You how much businesses losing their money due to cyber attacks.
The average cost of data breach
64% of companies have experienced web-based attacks
62% experienced phishing & social engineering attacks
59% of companies experienced malicious code and botnets and
51% experienced denial of service attacks
DMARC – an open standard enabled on 70% of the world's inboxes and also DMARC is the best solution that lets businesses protect their emails from illegitimate usage and cyber attacks.
DMARC is built upon two other authentication protocols: One of which is SPF (Sender Policy Framework) and another one is DKIM (DomainKeys Identified Mail). You should have SPF and DKIM on your Envelope From and Friendly Form domains before proceeding with DMARC.
DMARC (aka Domain-based Message Authentication, Reporting, & Conformance) DMARC is an email authentication standard that based on SPF & DKIM protocols, letting customer to get visibility into how their email domains are used, allowing to catch all the fraud emails that send from unauthorized server, besides this benefits it increases email deliverability, gives companies a trust high level that customers wish to communicate without receiving a fraud from them, makes companies not to lose their money on phishing, sending an email to the recipients inbox is also one of the advantages of using DMARC.
DMARC record example
_dmarc v=DMARC1;p=reject;sp=none;pct=100;adkim=r;aspf=r;rua=mailto:[email protected]; ruf=mailto:[email protected];rf=afrf;ri=86400;fo=1
SPF (aka Sender Policy Framework) allows domain owners to choose which email addresses one can send an email from with their domain- it is the "From" header of the email. SPF can catch the unauthorized servers where a hacker sends an email from, furthermore, it protects a real message from the domain owner. With SPF a receiver can consider the email authentic.
SPF record example
example.com v=spf1 mx ip4:1.1.1.1/32 include:_spf.example.net -all
DKIM (aka DomainKeys Identified Mail) DKIM is an email authentication standard that associated with a signature checker that a sender inserts into the email message. Sender's cryptographic signatures are designed for receivers to verify by using DNS-hosted public keys. If the signature is correct and checked DKIM identifies it as a reliable domain-level.
DKIM record example
example._domainkey v=DKIM1; k=rsa; p=public_key
The DMARC protocol allows senders to publish policy records to manage the emails reach on inbox or spam box, or rejecting. The policy features that DMARC enables are:
P=none – None is monitor mode that doesn`t prevent emails from getting into the spam box but only monitors them.
p= quarantine – Helps you send fraud emails to the spam box.
P= reject – reject policy is what your company need to achieve high email protection. It doesn't allow illegal emails to reach the receiver inbox or even spam box.
Build Your DMARC Record in Less Than 1 Minute With the Help of Our Advanced Email Protection Tools!
Go to the EasyDMARC website and generate your DMARC record with DMARC generator.
If You have multiple domains you need to generate your DMARC text record in your DNS for each sending domain.
Set the DMARC policy to "none," indicating DMARC's "monitor" mode.
With DMARC in monitor mode, you can gather the information on your entire email ecosystem and see who is sending email on behalf of your brand, what emails are getting delivered, and what emails are not.
Add a TXT record to your DNS service, it should be like this:
How to set up DMARC record into DNS?
Go to Your hosted domain and find DS administrator to add Your DMARC record to DNS, after doing this you can easily monitor your domain. We suggest You use our domain that we can send You reports and you will know where email traffic comes from. Soon you will amaze at how much fraudulent emails are using your domain and how much fake users are trying to act like it`s You.