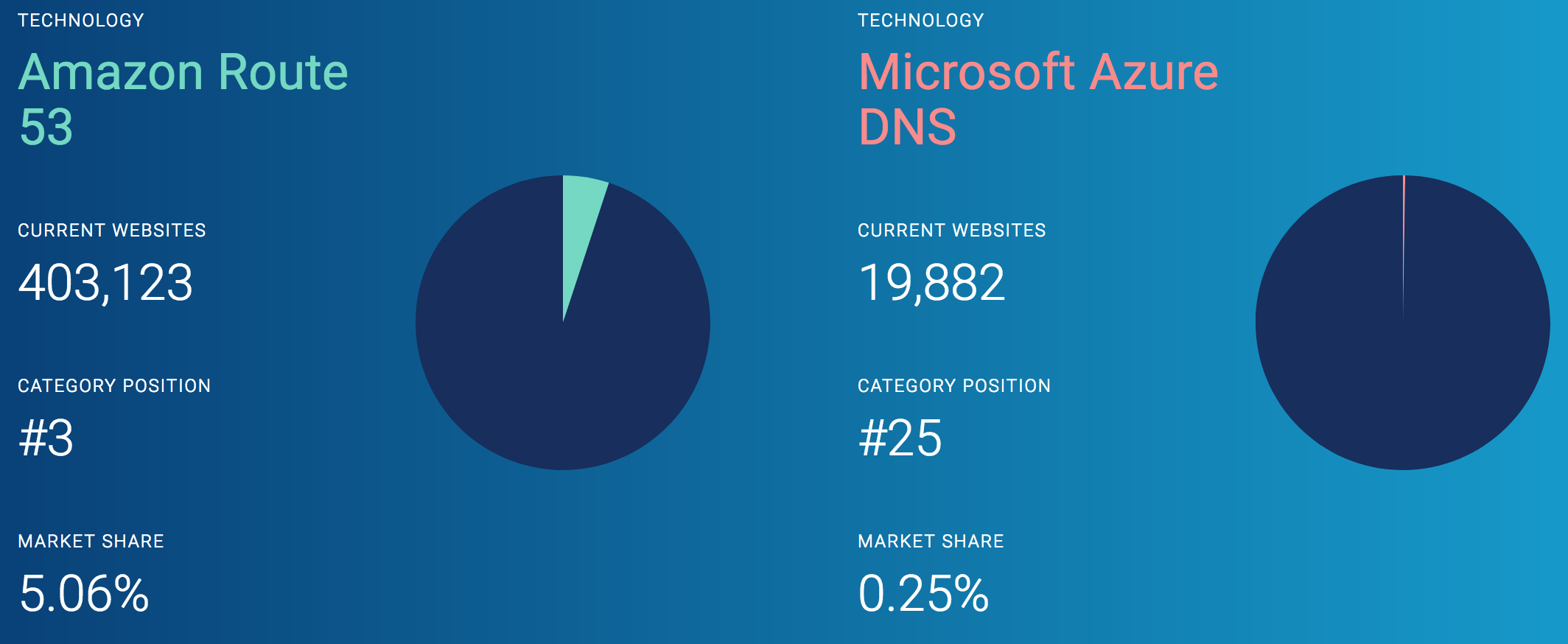 January 8, 2019
How to Add DMARC Record to Azure DNS
In this post you can see how to add DMARC to Azure in 4 steps. DMARC is an email authentication standard, policy, and reporting protocol. In EasyDMARC the DMARC record is mandatory to start receiving aggregated reports for your domain. Before moving forward we recommend to start by checking your domain for the DMARC record.
This guide will show how to increase your domain's security by adding DMARC record to Azure's DNS.
Azure DNS
Azure DNS uses a global network of name servers to provide fast responses to DNS queries. It was first announced at the Microsoft Ignite conference in Chicago in May of 2015. They use Anycast networking, so DNS queries automatically route to the closest name servers to give you the best possible performance. According to datanyze.com at this moment it has a small market share compared to the main competitor.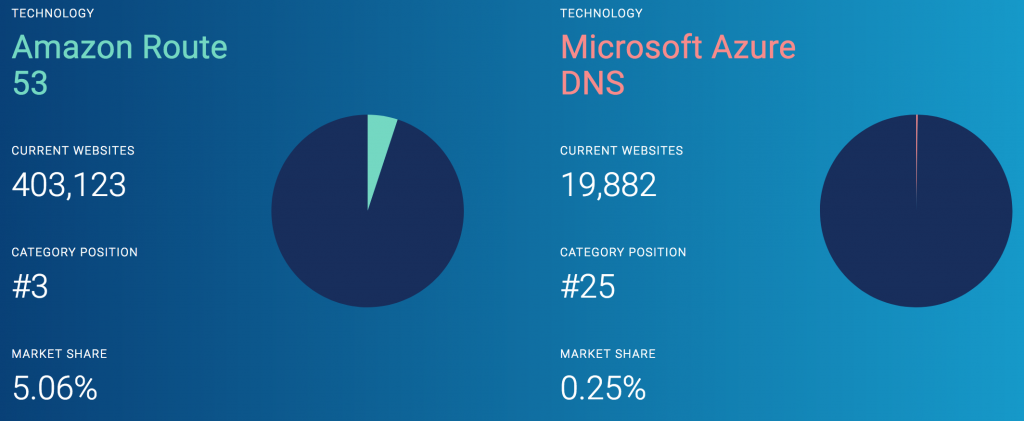 By our researches client satisfaction is more than 90%, so lets go ahead and show how you can manage your records and add DMARC.
4 steps to setup DMARC record on Azure DNS
Step 1
Go to your account at portal.azure.com and choose the DNS zones. There you can edit your zones.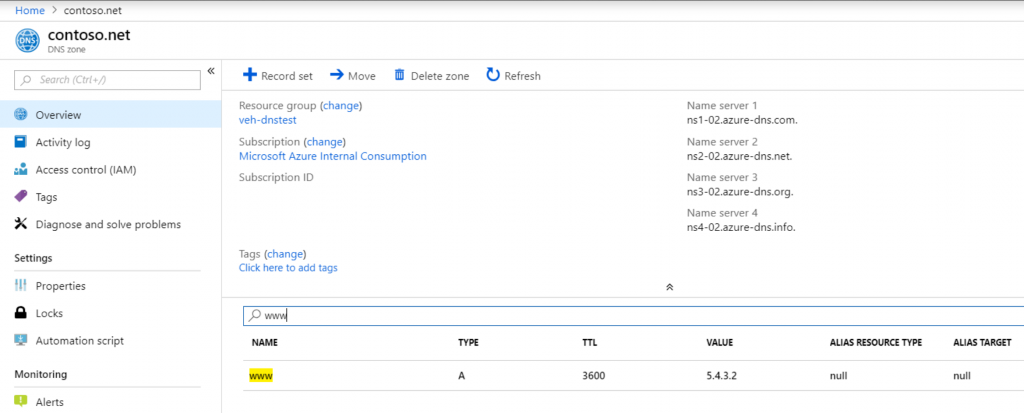 Step 2
Press on (Plus) Record Set and add a new txt record to a record set.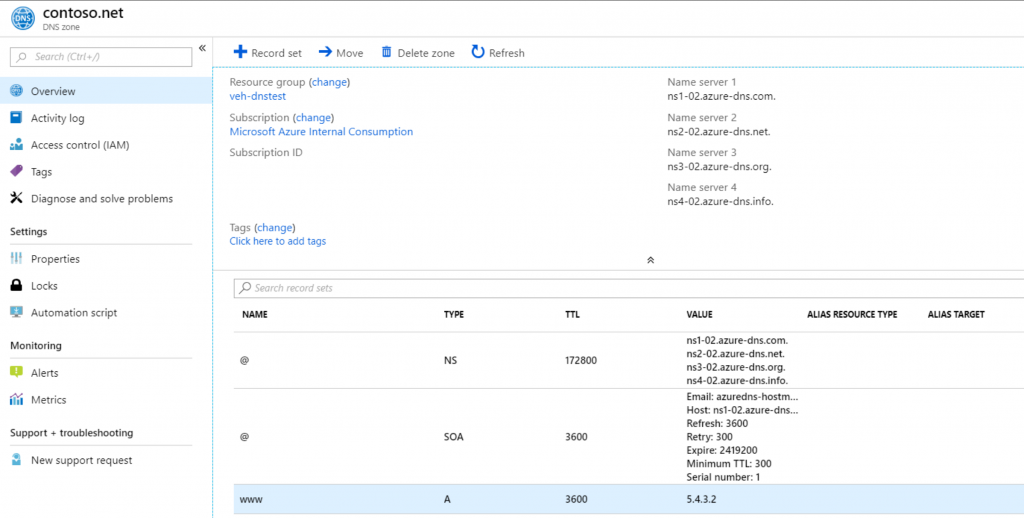 Step 3
Go to DMARC generator tool and generate a new record. Copy the generated DMARC record given in the red box.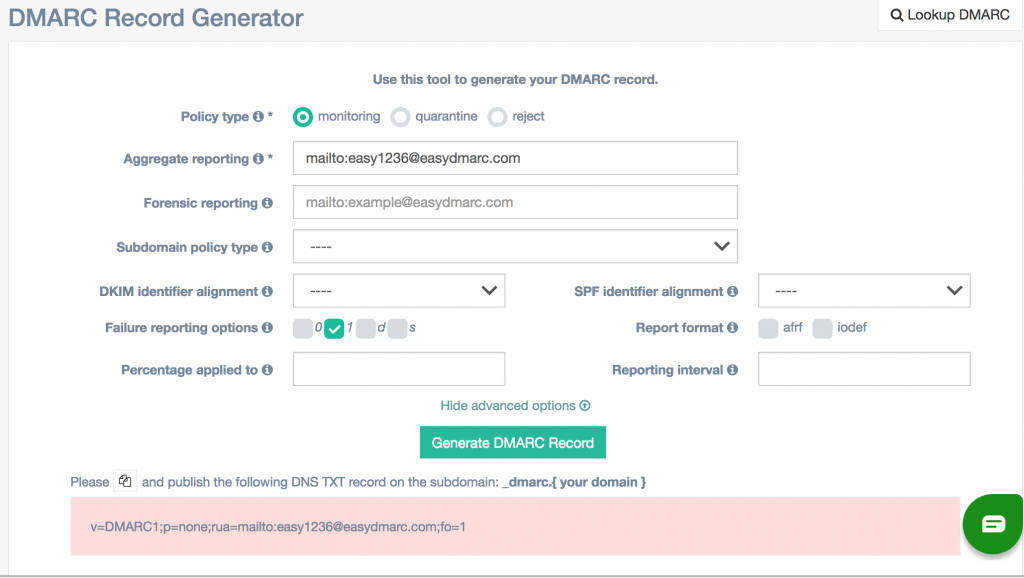 Step 4
Use name _dmarc.yourdomain.com to paste the generated DMARC record.
Recommendation for beginners
If this is the first time DMARC record is set for your domain then we STRONGLY RECOMMEND to use the "Monitoring" policy.
You can read about what is DMARC here: add a link that will describe what are those policies and why beginners should use monitoring
Sign up for EasyDMARC and get recommendations for when the policy shall be changed. EasyDMARC will help with monitoring, our alerts and notifications will suggest you to create right configurations. When your domain is safe EasyDMARC will suggest you to change it p=reject with the goal oriented alerts.
Next Steps
Sign up for EasyDMARC
Add you domain to get the suggested DMARC record
Update your DNS with DMARC txt record
Start monitoring….
Good to know
How to fix "No DMARC record found"
DMARC Record Deployment
Office 365 management
Are you running on a different DNS provider?
Then one of these posts might be useful