Mandrill is a paid Mailchimp add-on. It's an email infrastructure service designed specifically to handle transactional emails such as password resets, welcome messages, and order confirmations. The software promises fast delivery and personalized emails using API or SMTP. This configuration guide covers Mandrill DKIM and SPF Setup.
Setting up SPF
Step 1: First, create a new CNAME record with a subdomain that targets mandrillapp.com. In our case, the subdomain is mandrillsub.easydmarc.me


Note: Turn off the proxy status if you're using Cloudflare.
Step 2: Head to Mandrill and click on Domains > Tracking & Return Path Domains.
Step 3: Add the subdomain here as well. This step will validate that the new record exists.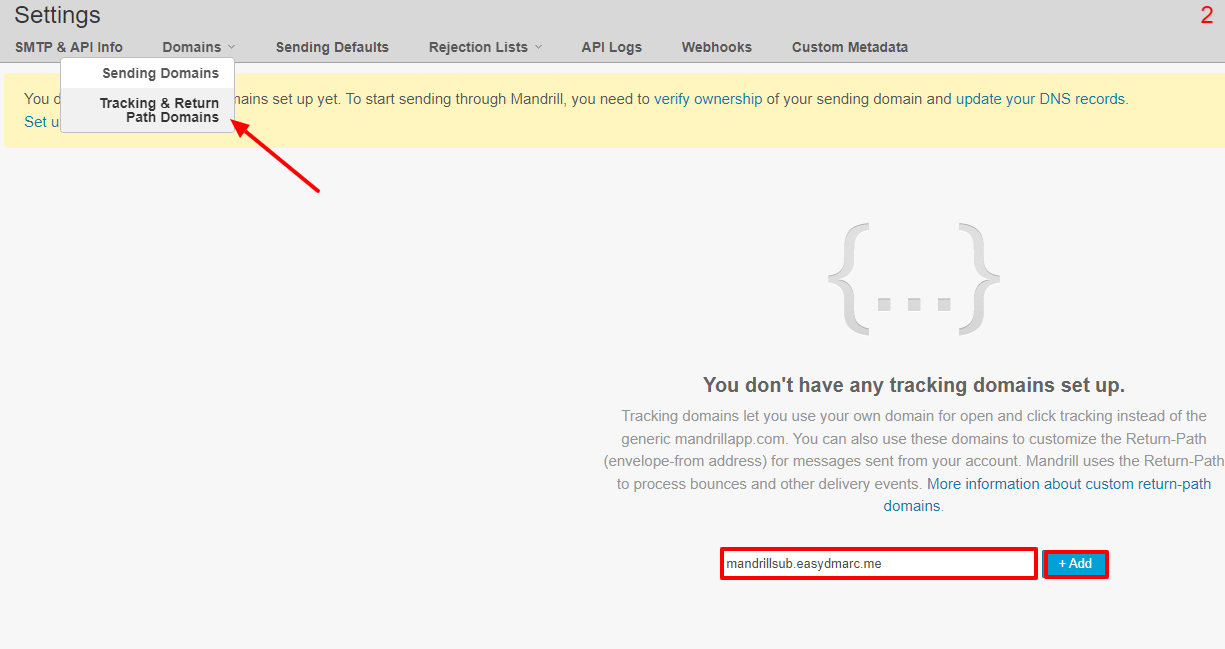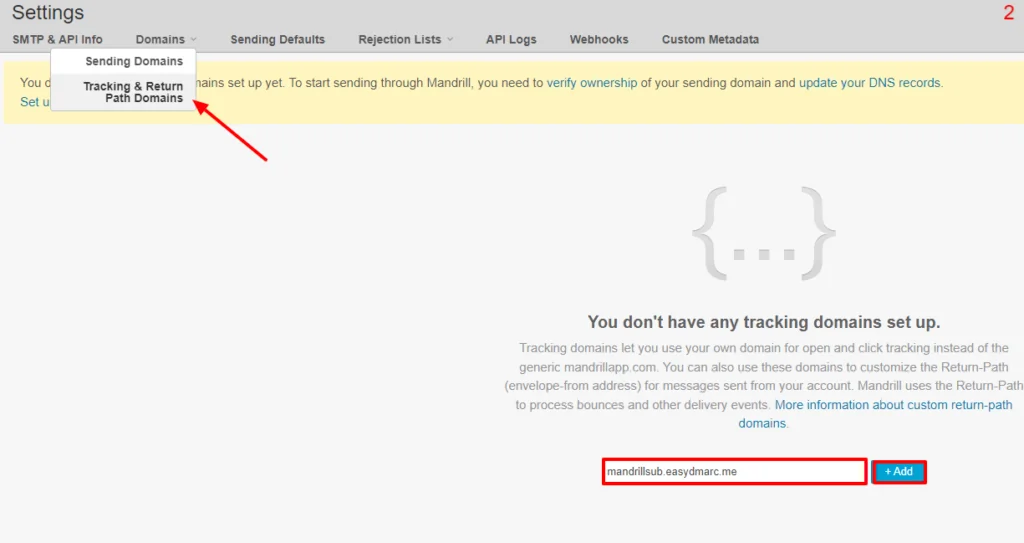 Step 4: Afterward, head to your Settings > Sending Defaults and change the Return-Path Domain to the subdomain you've just created.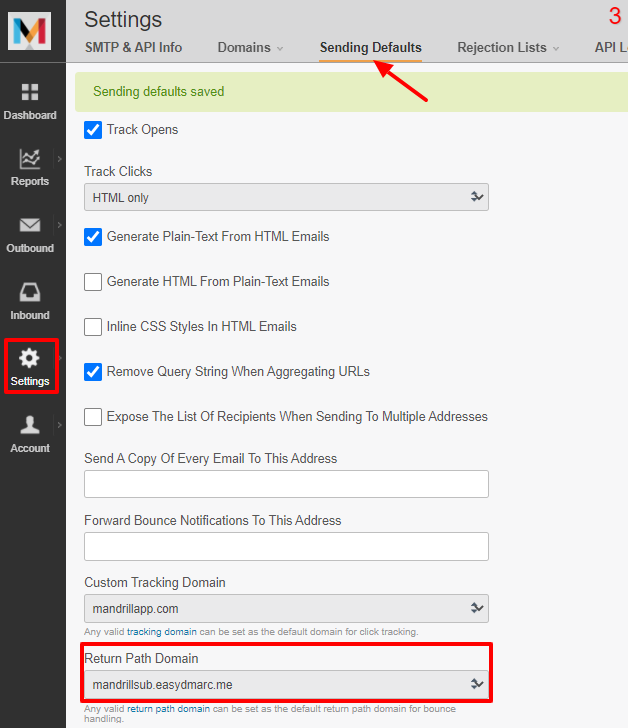 Now that you're done with the Mandrill SPF configuration, you can start the DKIM setup steps.
Setting up DKIM
Step 1: Head to Domains > Sending Domains.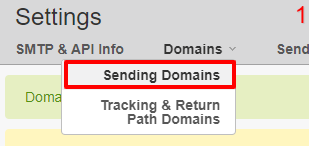 Step 2: Click "View DKIM Settings."


Step 3: Mandrill will now provide you with a DKIM record that needs to be added to your DNS zone.

Step 4: Head back to your DNS zone and add the DKIM record.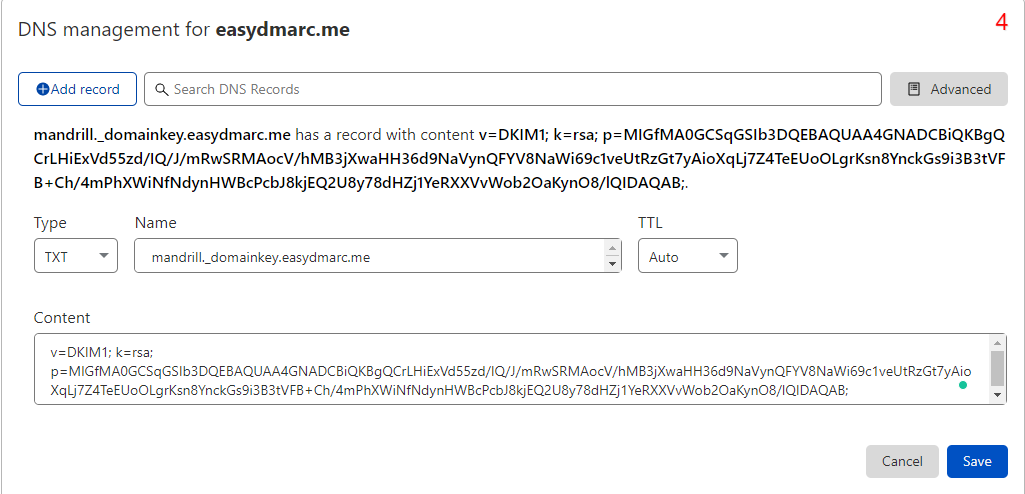 Step 5: After adding it, Mandrill will run a check to validate the DKIM configuration you've set up.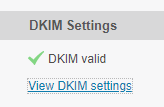 Once the check is displayed, you're set.
After completing your Mandrill DKIM and SPF Setup, wait for another day and you should be able to see the reports under the DMARC compliant section with both SPF and DKIM passing and aligning with your domain.


Note: Wait at least 24 hours to receive the updated reports
If you have any further questions, don't hesitate to contact the EasyDMARC support team via the form on our website or at [email protected].