We are managing multiple email domains and EasyDMARC help us identify legitimate and non-legitimate sources, resolve those problems with the help of EasyDMARC expert personnel and increase email deliverability. The visibility provided is amazing!
Marios S.
Head of Information Security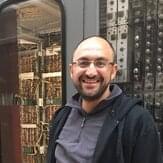 EasyDMARC's Advanced Filtering Feature is a really useful tool, which helped us quickly identify even the trickiest configuration problems in our Email Infrastructure and fix those. The most sophisticated and easy-to-use DMARC platform in the market.
Leon T.
Chief Technology Officer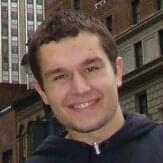 For almost 3 years we could not enforce "reject" policy despite using 2 different DMARC processing platforms. After deploying EasyDMARC, thanks to extremely helpful visualization of data, we managed to enforce "reject" policy in a few months, thus improved our domain reputation and emails deliverability.
Alexander N.
Network Group Manager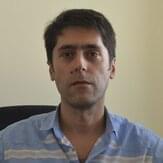 Please educate yourself prior to sending out an email sequence, authenticate the emails. Don't learn the hard way! EasyDMARC helped me build the confidence I need to go onto to email. With EasyDMARC I am in better space now and have a good domain reputation.
Noah G.
Co-founder, Chief Marketing Officer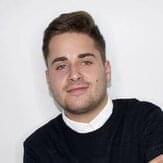 Frequently Asked Questions
Just a total of 20 minutes to dramatically reduce the risk of phishing attacks with a well protected email
Can I use EasyDMARC for free?
Yes, you can use EasyDMARC for free. EasyDMARC's Free plan provides the basic DMARC Dashboard, 10K emails per month, aggregate data history for 14 days.
Do I need to buy an EasyDMARC license for every employee or mailbox in my organization?
No. EasyDMARC plans are structured based on your monthly outgoing email volume, number of domains and features you need.
I have multiple domains. Which plan do I need to choose?
You can choose multiple plans depending on the activity and complexity of domain. For inactive domains (no emails send from those domains) choose Free plan. Choose Plus plan for domains with moderate email infrastructure complexity. For a domain with big email volume and complex SPF record, choose Premium plan. If you need additional security, control and advanced customer support, choose Business plan.
Yes. So if you see 60 dollars, you pay 60 dollars. (You pay what you see)
Are there long-term contracts?
Our best price is available as an annual subscription, but we offer monthly subscriptions as well.
Which payment methods do you accept?
We accept both online (through Visa, MasterCard, American Express, etc.) and offline payments
Yes, we offer a discount to educational and non-profit organizations. Please contact us for options.