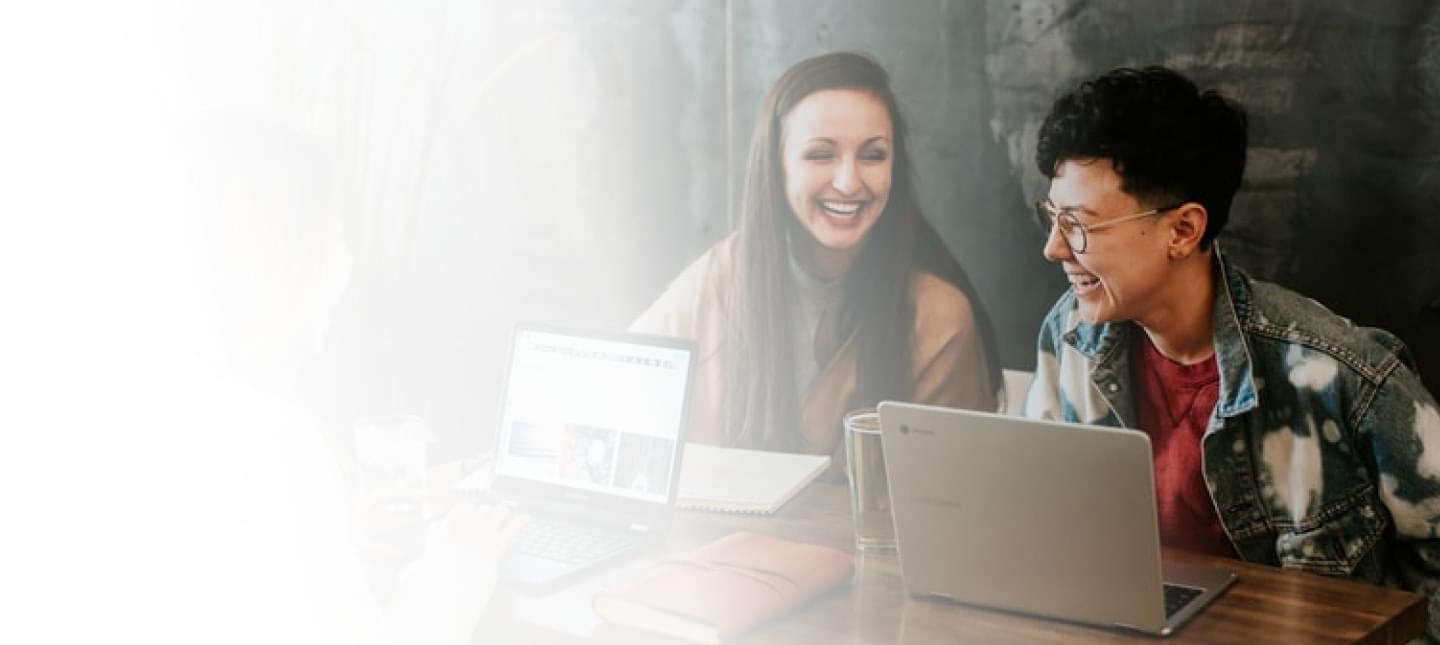 Solutions for Small and
Midsize Business
A user-friendly platform to deploy email authentication
and protect your domain in the shortest period without
any risks and expert knowledge.
Start Free Trial
Prevent


Phishing Attacks

Small and Midsize Businesses lack the IT personnel and budget to possess the high-class security to prevent email phishing attacks. EasyDMARC provides you with an enterprise-class security and compliance solution. It protects your end users against phishing threats before they even reach the inbox.
Focus


on Your Business

EasyDMARC is ideal for SMBs with limited IT resources. With the modern and user-friendly solution, your administrators can quickly and easily complete management tasks and focus on more strategic goals. Our technical support experts are always there for you, whenever you need them.
Stay Compliant


with Regulations

It's critical to prevent customer sensitive information from leaving your organization. EasyDMARC automatically works in the background and keeps your organization compliant and sends emails securely.
Benefits
of using EasyDMARC
Visibility
of all your email flow
Control
over email sending services
Security
of email sending domain
Delivery
Delivery increase by becoming legitimate sender
EasyDMARC Saas platform provides necessary mechanisms to increase email marketing campaign deliverability, visibility, brand protection, reputation, and confidence. Brand reputation depends directly on how easy phishers can attack a company or its customers.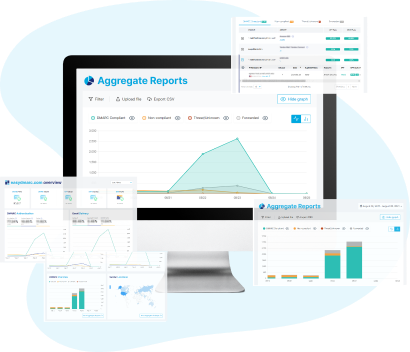 Comprehensive Aggregate Reporting
Aggregate reports provide complete range visibility into the health of a company's email sending infrastructure and help them detect authentication issues and/or malicious activity. With Aggregate reporting you can:
Get automatically generated analytics of authenticated and unauthenticated emails against DMARC.

Get an overview of email traffic

Use advanced filtering for deep analysis

Get a geographic overview of email traffic with a beautiful map visualization.

Determine who's sending email on behalf of your organization
Failure Reports
Failure (forensic) report is actually a copy of the email that failed DMARC validation and is sent immediately after the authentication failure is detected. With Failure reports you can:
Get reports about the sending IP source, SPF, and DKIM results

Get reports immediately after the authentication failure is detected

Get email headers; including: from, to, subject, and other custom header information

Receive comprehensive information about the failed message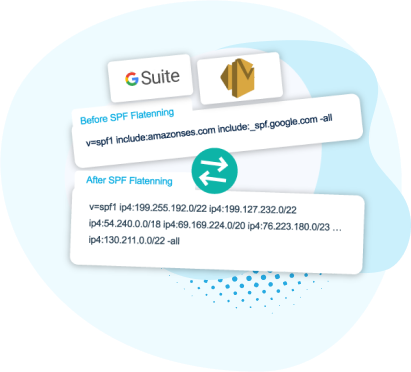 EasySPF
With multiple email sending sources, most of them requiring their own SPF mechanism to be included in your SPF record, you can quickly reach the 10 DNS lookups limit and cause "permerror" results. With EasySPF you can:
Have unlimited SPF DNS lookups

Repair your SPF record

Add, remove, update unlimited email service providers

Mitigate and avoid outgoing emails loss caused by "permerror."
Advanced Security
Security should not be complicated, but it must be strong. Your account safety is our first priority. With Advanced Security you can:
Keep your account extra secure with 2-Factor Authentication

Setup your Identity Provider's settings to use Single Sign-on

Have IP whitelisting and safelisting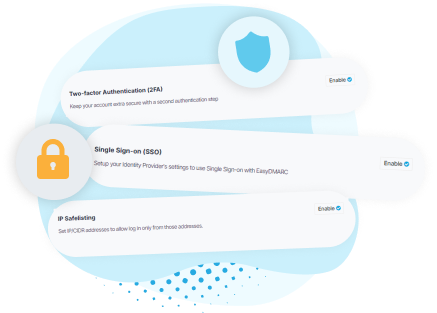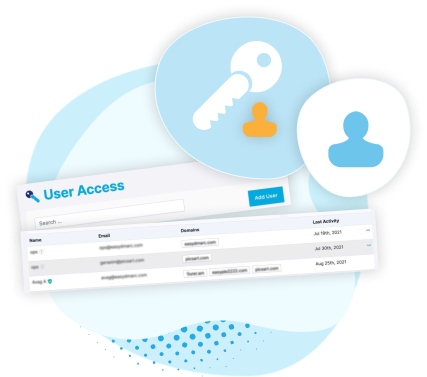 User Access Management
Domain management by different users with different accounts contains security risks. Organizations, on the other hand, need to delegate management functions among team members. EasyDMARC provides an opportunity to delegate all duties safely without sharing sensitive information by giving co-workers different roles. With User Access Management you can:
Grant role-based access to your co-workers

Delegate your domain management to your team members

Manage panel for activity monitoring
Start your 14 days

trial today and
enjoy all Premium features for

FREE.