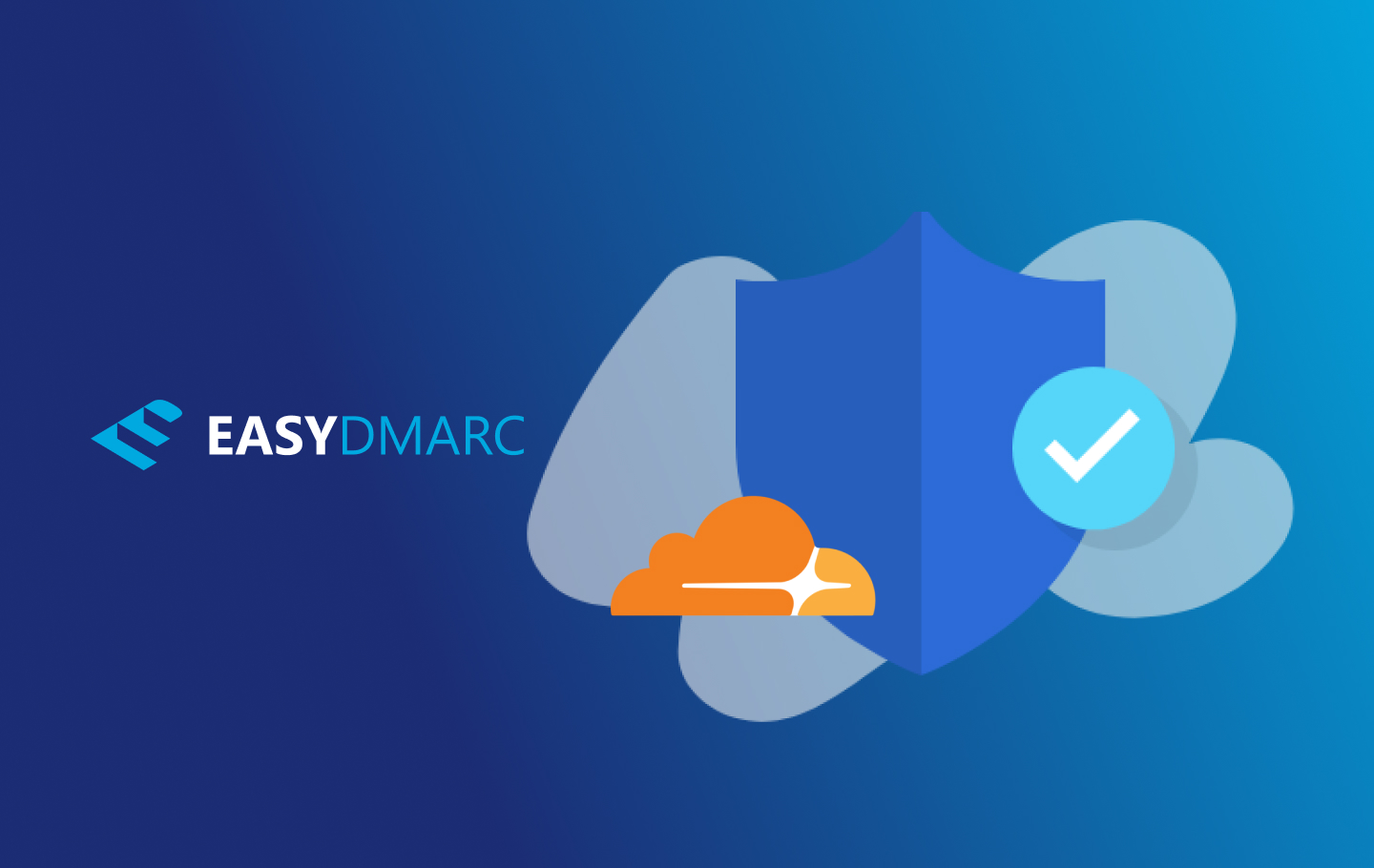 September 1, 2018
Cloudflare DMARC Setup in 5 minutes
Cloudflare Managed DNS is an enterprise-grade authoritative DNS service that offers fast response time, unparalleled redundancy, and advanced security with built-in DDoS mitigation and DNSSEC. Cloudflare DNS can easily integrate into a multi-vendor environment. Maintain your existing DNS infrastructure while using Cloudflare DNS as a secondary DNS or in a hidden primary setup.
We've put together a guide on Cloudflare DMARC setup.


Before starting the setup DMARC on Cloudflare, use EasyDMARC's DMARC Record Generator tool to see if you have an existing one. If not, you can follow our guide on creating a new DMARC record. If you still need more information about DMARC, we have other useful articles on the topic as well.
Now, to start the DMARC Cloudflare setup:
1. Go to cloudflare.com and log in with your credentials
2. Choose the domain you want to manage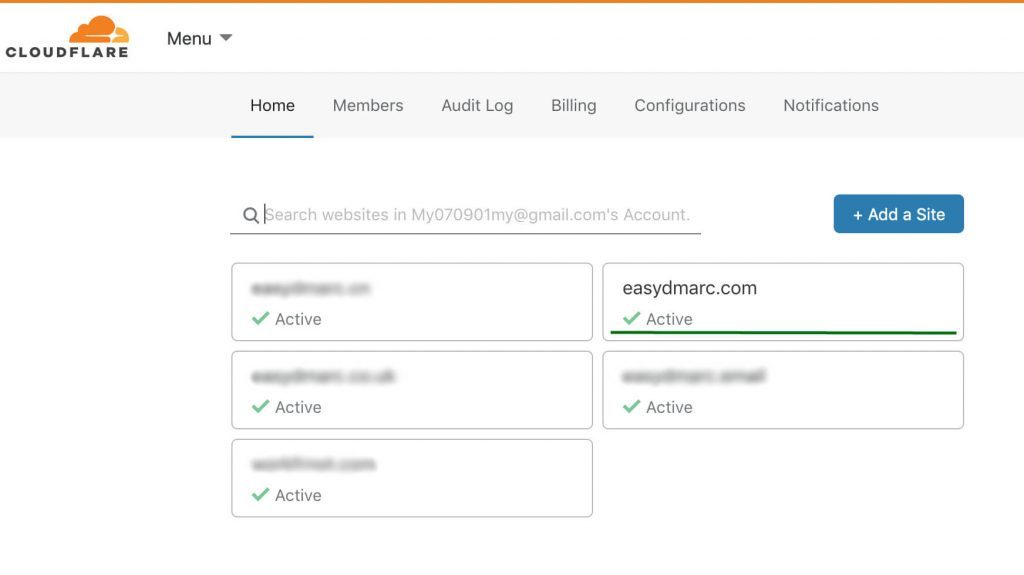 3. Navigate to the Cloudflare DNS management page as shown in the screenshot below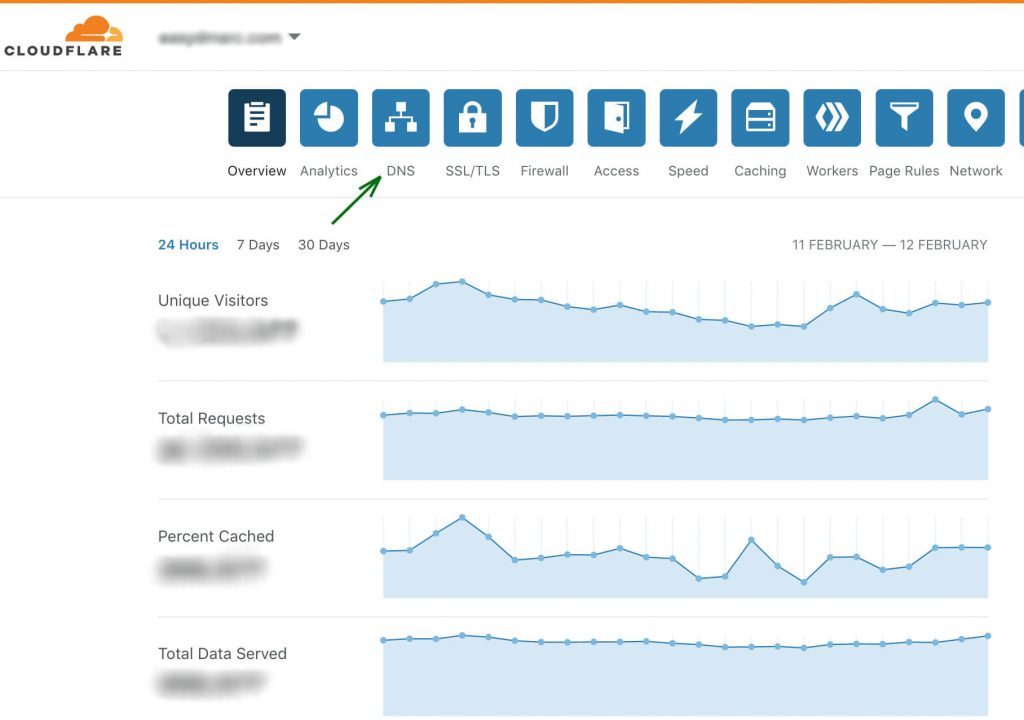 4. Click the "Add Record" button and choose the TXT type for the record.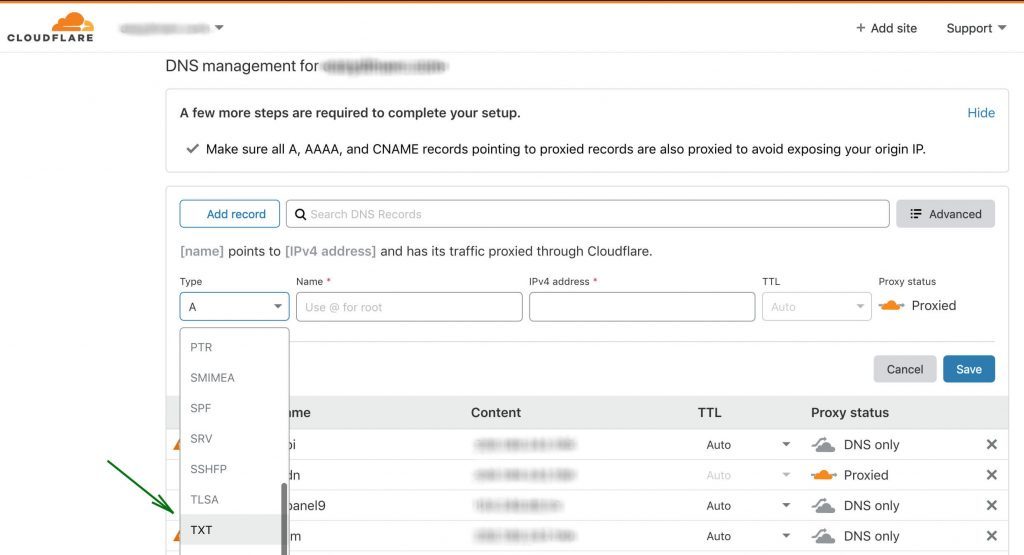 5. Copy and paste the generated DMARC record in the popup form
6. Click "Save" to finish your Cloudflare DMARC setup.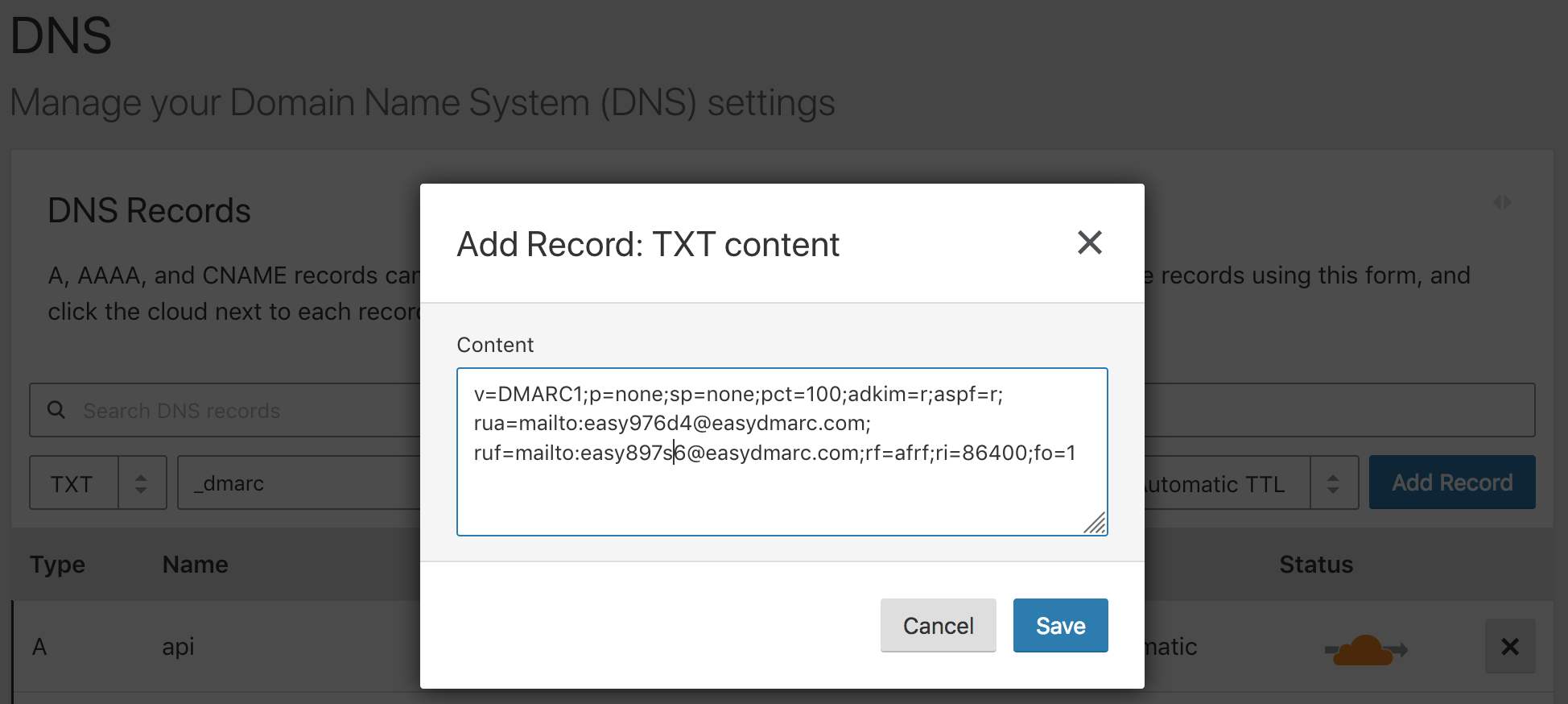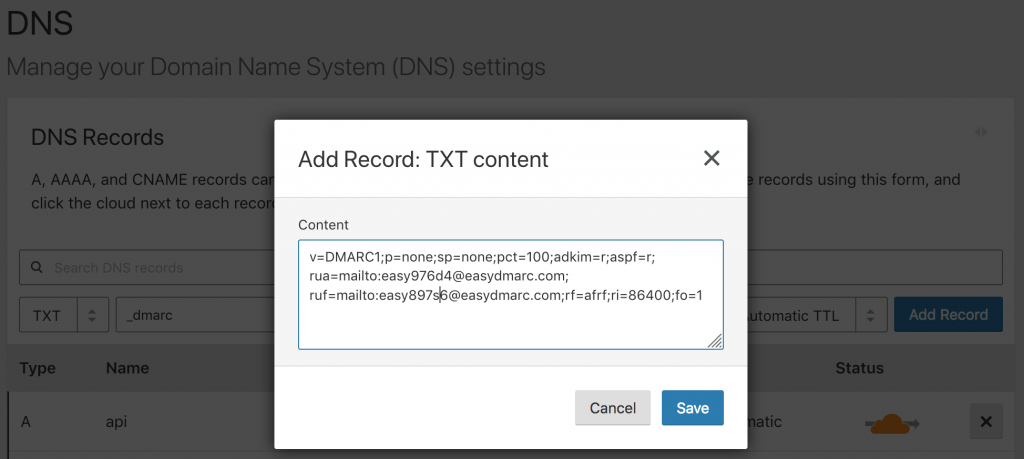 The DNS record update can take some time. You can ensure the Cloudflare DMARC setup was successful with our DMARC Checker tool.