Use EasyDMARC to prevent cybercriminals from sending fraudulent
emails to your business partners, employees and customers from your addresses.
EasyDMARC provides an easy-to-configure, all-in-one solution to protect your email domain immediately. Our tools help to
successfully monitor every aspect of your email authentication and enforce powerful and effective protection from phishing attacks.

Sign Up

Get an account and add your domain for free

Set configuration

Put DMARC DNS record on your domain

Get insights and instructions

View your reports and follow the instructions
Acquire industry standard email authentication and dramatically reduce the risk of fraudulent emails.
Get constant alerts and alert your employees about active phishing attacks while immediately finding the sources and catching the hackers.
Show your customers, partners, and employees that you value their security and data privacy.
Your business heavily relies on this data. Without proper protection, you will pay a lot of money to the hacker, who will constantly hold you at ransom.
Decrease the risk of being marked as spam, as strongly authenticated email is far more trustworthy for mailbox providers (Gmail, Yahoo, AOL, etc.).
See who sends emails from your domain (customer support services, marketing campaigns, etc.).
Mitigated threats
since 2017
Domains secured
worldwide
Data points/traffic
per month
We are managing multiple email domains and EasyDMARC help us identify legitimate and non-legitimate sources, resolve those problems with the help of EasyDMARC expert personnel and increase email deliverability. The visibility provided is amazing!
Marios S.
Head of Information Security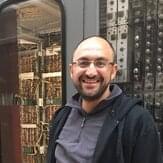 EasyDMARC's Advanced Filtering Feature is a really useful tool, which helped us quickly identify even the trickiest configuration problems in our Email Infrastructure and fix those. The most sophisticated and easy-to-use DMARC platform in the market.
Leon T.
Chief Technology Officer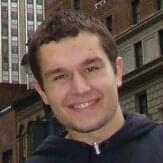 For almost 3 years we could not enforce "reject" policy despite using 2 different DMARC processing platforms. After deploying EasyDMARC, thanks to extremely helpful visualization of data, we managed to enforce "reject" policy in a few months, thus improved our domain reputation and emails deliverability.
Alexander N.
Network Group Manager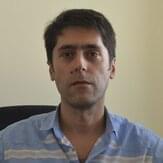 Please educate yourself prior to sending out an email sequence, authenticate the emails. Don't learn the hard way! EasyDMARC helped me build the confidence I need to go onto to email. With EasyDMARC I am in better space now and have a good domain reputation.
Noah G.
Co-founder, Chief Marketing Officer